We are influencers and brand affiliates.  This post contains affiliate links, most which go to Amazon and are Geo-Affiliate links to nearest Amazon store.
The recent reports suggest that Android's latest OS version, Jelly Bean has surpassed the user base of earlier Ice Cream Sandwich version marginally by 0.9 percent. Although, the small percentage doesn't make a huge difference, it does highlight how rapidly the user base for Android Jelly Bean is increasing. Google has ensured that the majority of Ice Cream Sandwich users are able to update their OS to Android Jelly Bean, by keeping the hardware requirements more or less the same. The reason why people are flocking towards the installation of Android Jelly Bean is because of the addition of new, stronger and sleeker features, which makes the overall experience much better, faster and smoother. Jelly Bean brings forth the Project Butter of Google that makes the whole OS much more efficient and fast, ensuring there are lower hangs and increasing multi-tasking abilities.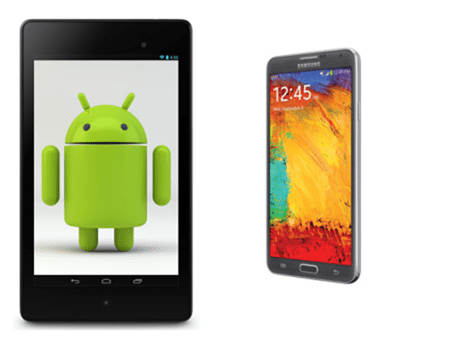 One of the key additions that make Android Jelly Bean superior than other OS in the market is the provision for restricted profiles, which will help the users to make different profiles for different users of the same phone. Or, in other words, you can keep your children away from your personal data, apps and websites that you don't want them to access. Similarly, you can customize profiles based on your requirements for different situation and users, as per your convenience. You can say it is similar to have different phones in the same phone. Android 4.3 or Jelly Bean's API is Bluetooth Smart Ready. There are a variety of new apps and devices that are coming, which can do a range of tasks beyond just talking and playing music. It can be anything from checking your heart rate, controlling your TV, locking your car or just about anything. As the Android developers come out with supporting apps and supporting devices, you would be able to make the most of this feature. You can say that with your phone being Bluetooth Smart Ready, your phone is a generation ahead. The keyword prediction functionality in Android Jelly Bean is the smartest of all other contemporary text prediction tool in other OS. With the new upgrade, Jelly Bean would learn from your typing habit and in due time will predict the next word, even before you have typed the first character.
About more than 75 % devices out there can run all those immense applications that need higher OS edition – as seen at www.androidtimes.co.in
Previously, Android users had to launch the gallery app to view the photographs from the camera app, but with Jelly Bean, the wait time is almost removed, as one can simply switch between camera or filmstrip mode to view your last taken footage. The latest Android Jelly Bean also supports the NFC feature, which means that just by tapping the phone with another Android phone, with both having NFC and Jelly Bean, transferring of songs, pictures and videos is possible. The "Google Now" feature in the Jelly Bean can be called one of the intriguing additions, as it tells you the weather condition when it's time for you to leave for work, train schedules automatically when you are in a train station and flight schedules when you are standing at the Airport. Similarly, it tells you the movie schedules and traffic conditions when you are at the theater or driving, respectively.
The gesture typing in Jelly Bean, Swiftkey Flow, is also what makes Jelly Bean stand out from the hoards of competitors. You just need to swipe your finger through the alphabet you would be using and just above your finger; the suggested word would be reflected even before you are finished with swiping through the whole word. It is smart, intuitive and possibly the next level of artificial intelligence by Google. The HDR mode, introduced for the first time by Google in its OS, ensures that no matter what the light condition, dark or bright, the outcome would be the best possible in terms of exposure and light distribution, while keeping the quality intact and uncompromised. Apart from these main features, other improvements noticed in Jelly Bean is it allows the widgets to be resized and relocated in a very flexible manner, unlike earlier, and the notification system has advanced to become more sophisticated and intuitive. The Chrome browser comes as a default browser in Jelly Bean, making the browsing experience superior in many ways for millions of its users.
About the Author
This was a guest article provided by Maxwell who loves the flexibility of Android smartphones and likes the fact you can have it your way with Android.
We are influencers and brand affiliates.  This post contains affiliate links, most which go to Amazon and are Geo-Affiliate links to nearest Amazon store.
This is the Dragon Blogger Guest Bloggers account for author's who want to submit articles and only have credit in the post instead of having to manage their own WordPress profile.