Know everything about FIFA 2018!
This year we are going to meet the 21st FIFA World Cup. This famous championship always gathers a lot of football fans who are cheering for their favorite teams. In 2018 there will be teams from 32 countries and a host – Russia. From June 14 to July 15 the FIFA World Cup will take place in Russia. Do you want to know the scores, breaking news, interviews, exclusive videos, and other features of FIFA 2018? HolyMoly has found some ways for you.
There are some options to keep up with all the latest news about FIFA 2018:
Visit the official website of FIFA – fifa.com – where you will find all the important information about the participants and their chances for winning this championship;
News websites such as mirror.co.uk and independent.co.uk are regularly updated with the most recent information. You will also find something interesting about the FIFA World Cup championship at FIFA Index for sure;
There are many mobile apps for different devices which are really useful for those who can't be near a PC all the time.
It's impossible to be at the computer all the time. Using a smartphone or tablet is much more convenient. You can check all the current information right away, whenever you want and wherever you are.
It is also comfortable to do that on the go, without wasting your precious time. All the real fans are using their mobile devices to check the scores or new updates. It is important if you want to find out all the information first.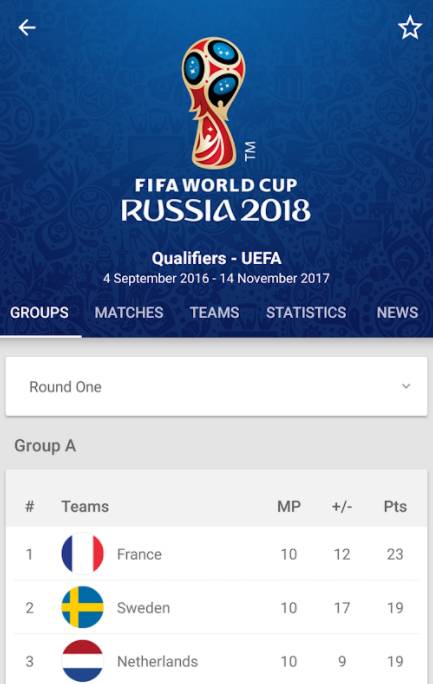 We can advise you the most useful apps with FIFA news content:
"FIFA Official App" is a FIFA application with the whole range of information about the championship, its representatives, and the Federation itself;
"Global Player Exchange" is an application for sports fans in general. You can find there the information not only about the FIFA World Cup.
With the help of some applications, you can even bet on different sports events. Usually, special websites offer such applications. You can check the best websites for betting on the HolyMoly website. Betting will heighten your interest for the game and will support the feeling of gaming in your soul. The main advantage is that you can do that on the go.
It doesn't really matter what is your goal: to know all the news about the football championship or to bet on some team.
In both cases it's better to do that via a smartphone with the help of great applications.