Disclaimer: Kinivo provided the Kinivo BTH240 for evaluation purposes. Opinions expressed in this review are 100% my own.
Nowadays it seems more and more tasks are calling for Bluetooth headphones as opposed to wired ones. Whether for safety reasons, convenience, or aesthetics — there's a good chance that a pair of Bluetooth headphones are just what the doctor ordered. This time around, we decided to see how well the Bluetooth capable Kinivo BTH240 performed. Read the review below to find out the strengths and weaknesses of this compact and springy pair of headphones.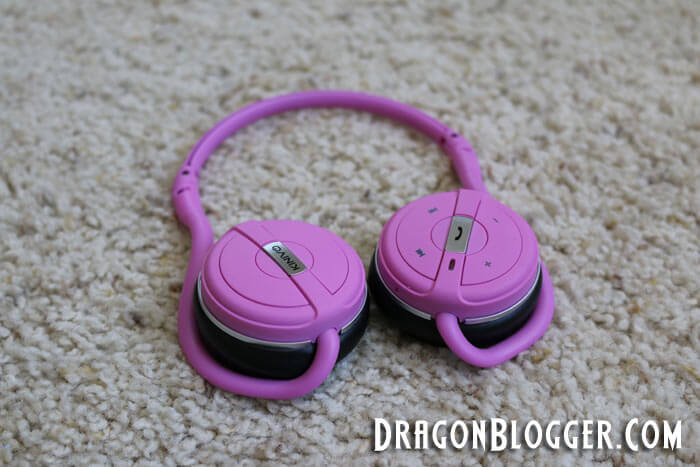 Nice Aesthetics but Questionable Fit
The Kinivo BTH240 possesses aesthetics similar to most behind-the -neck headphones. They do not stick out to the point of silliness and are adequately sized. The "posh pink" variant is vibrant and fun but there are other colors such as black, white, and blue to suit different tastes. The quality of the plastic is not as up to par as I had hoped and the springiness of the headphones causes me to feel that they may break easily with rough use. Unfortunately, the springiness is a tad necessary in order for it to easily fold up for travel purposes.
I personally take more issue with the fit of the headphones. If you wear prescription lenses, you may find yourself not being satisfied with how well the Kinivo BTH240 rests on your ears. My ears are also a bit smaller and fold inward. This contributed to struggling to get a snug fit as well. After several moments of fiddling, I was able to overcome these issues and get the headphones to fit securely on my head.

Responsive Controls and Good Quality Playback
What immediately struck me once I started using the Kinivo BTH240 was how responsive the controls were. I cannot tell you how many times I have slapped on a pair of Bluetooth headphones only to have to take them right off when any button press I did failed to register. Whether at a distance of 2 feet away from my smart device or 40 feet (the furthest I could walk away in my test space), the headphones still pick up audio and responds to button presses just fine.
Playback for music was good 80% of the time. I notice when walking through doorways or behind walls, I experience the audio cutting out or I hear hints of static. I assume it could be the material within the building contributing to this. The bass was a bit too subdued but the decent volume level and great audio clarity makes up for this. Wireless calling also resulted in clear audio for both sides. The only negatives were that I was told I sound echoey at times or that my volume level would suddenly drop but pick up shortly after.
Monster Battery Life
While the headphones performed average in certain areas, it definitely earned perfect marks when it came to battery life. I was skeptical at first about the claim of up to 10 hours of playback and call time. Granted I did not make many calls using the Kinivo BTH240 but I did set it to run my music playlist for hours and hours. It turned out, after 14 hours of nonstop music playing, the Kinivo BTH240 finally conceded that it was out of juice. Those of you who are long distance runners will be pleased to know that you could run a marathon with these headphones and not have them quit on you.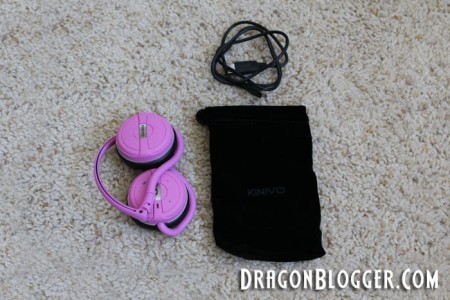 After experimenting with the Kinivo BTH240 for a fair amount of time, I think it's safe to say that they are a good pair of headphones for sports activities or hands free driving. This is mainly due to how long they are able to stay alive and the easy to reach controls. I would not consider them the end-all be-all when it comes to Bluetooth headphones however. Hopefully with further tweaking, the snugness of the fit and consistency of the audio quality can be improved in future models.
Mitra Faridian first joined the site in 2011 under the handle "Persian Poetess." Her gaming and entertainment taste is very eclectic and she's always open to a fun new virtual adverture. Email her at the following address: mitra [at] dragonblogger.com