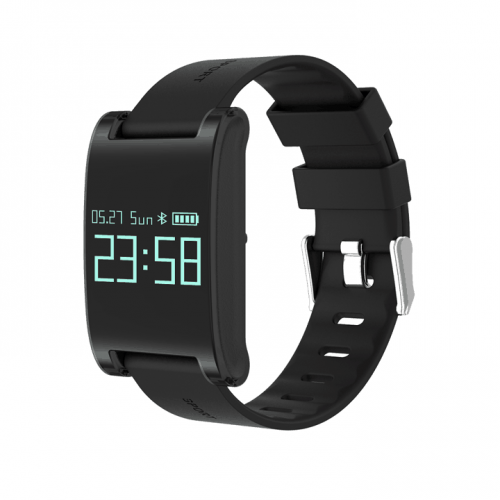 The Domino DM68 is a smart band device that will help you try to live a healthier and smarter lifestyle by helping you to track your daily physical activity as well as encouraging you to improve your progress.
This device by Gear Best is a great way to help you manage your daily physical activity and exercise by providing the wearer the tools to check their heart rate, steps, distance and even county calories as well as track your sleeping patterns by monitoring you when you're asleep.
This device has an ultra long battery life and can generally stay on standby for up to 15 days. It is also waterproof and comes with a built-in camera. It has a very nice an easy to use OLED touch screen that makes accessing all of its features very easy and is extremely user-friendly. It is compatible with Android 4.4 and above and iOS 8.0 and above. So for those looking for a great fitness tracker that is easy to use and gives you the options you need this is a fantastic product for you and your everyday health at an extremely reasonable price tag.
Heart rate monitor
Calorie tracker and pedometer
OLED Touchscreen
Standby time of 15 days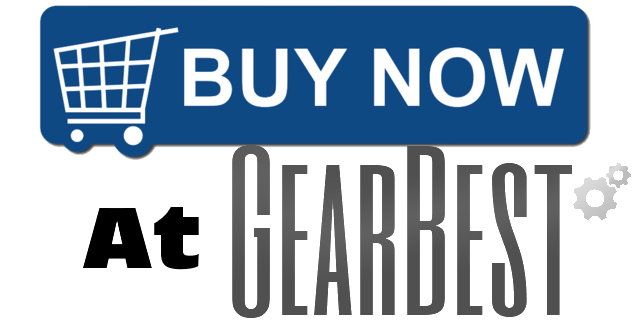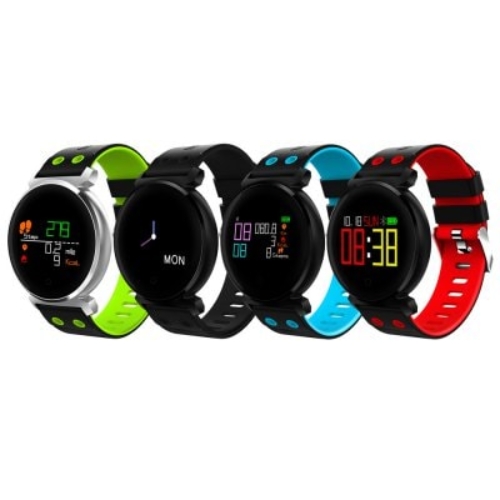 When in the market for a smartwatch a lot of people are looking for something with some style and yet also something very affordable. The K2 SmartWatch is a very affordable and also very stylish watch that comes is four different colors. This watch features a Perfect Personal Health Tracker that helps detect Sleep, Heart Rate/ Blood Pressure, Calories, Blood Oxygen Monitor and a Pedometer so it covers all the bases when it comes to your personal daily health.
This smartwatch comes with very low battery consumption yet not at the expense of high performance. It also supports Bluetooth 4.0 with a Nordic chip that comes with high functioning activity tracking that is very precise. It will also alert you and display notifications of an incoming call or anything from Facebook, Twitter and etc. This is yet another excellent wearable product that will help you keep track of your daily exercise goals and health as well as keep all of your notifications on one place without having to pull your phone out of your pocket constantly especially when you are driving all you have to do is look at your watch which makes checking your notifications all the more easier.
Sleep Monitor
Remote Camera
Blood Pressure Monitor
Pedometer
Bluetooth 4.0