Now that you have your Macbook Pro from DrakeMall you may one to learn how to leverage the Touch Bar for Adobe Photoshop. Photoshop is one of the best tools for artists, creators, businesses, photographers, and anyone else who needs to create and adjust images. If you have a newer Macbook Pro, you have the ability to use the Touch Bar for an enhanced Photoshop experience. This gives you chance to adjust your controls at your fingertips.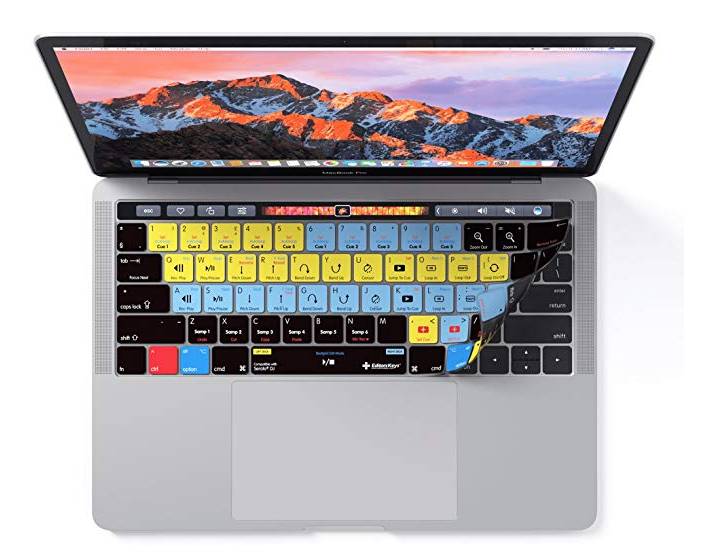 The Touch Bar
The touch bar on MacBook Pro's is currently available on the new 13 and 15-inch options. It's located above the keyboard and needs to be activated through your System Preferences. It's an underutilized part of the Mac Book Pro and even if you don't use it for Photoshop, you should learn all the great things you can do with it. Activating the touch bar will give you the ability to control Photoshop with it. This gives the ability to use familiar controls like slide, drag, and tap.
Another option is to have the touch bar only have app-specific controls. That means you can enable Photoshop controls only when you're using it. All you do is to go System Preferences, Keyboard dialogue, Touch Bar Shows: App Controls.
Photoshop Commands and Icons
Within the touch bar, you can use it to do different commands.
The options for commends are to:
Layer properties – these allow you to use the various layers within Photoshop
Brushes – This brings up the Brush and paint options
Favorites – This lets you put in your favorite commands, tools, and controls so they're always right at your fingertips.
Once the app is opened and in use, you are able to use even more commands depending on what you're working on inside the app.
Modal tool – When you have a modal tool active, the Touch Bar will give you displays of OK and Cancel
Select & Mask – When you're within Select & Mask, the Touch Bar will let you make selections.
Adjust and Customize Your Touch Bar
If you're not happy with the options or need something at your fingertips, there are a few ways you can adjust your controls. Although you can adjust the Tool Bar in the Mac settings, you can also adjust them within Photoshop.
At the top, click on Preferences and then Technology Previews. That's where you'll see the various customizing options, including the ability to turn it on or off.
When you see "Show Touch Bar Property Adjustments" that basically means you can see the modify the options you have, such as adjusting the size of the brush.
This is where you have the option of adding or removing the Brushes, Layer Properties or Favorites commands on the Touch Bar. You can click and drag down any commands that you want to add to the Touch Bar where there is an empty space.
Jackie is a writer out of Denver, Colorado with a never-ending passion for good TV shows, gadgets, and old-school video games.
Compensation Area of Interest I've been writing articles online for over 8 years, but I'd like to start getting into the review world. I love, love, love TV shows and gadgets.