We are influencers and brand affiliates.  This post contains affiliate links, most which go to Amazon and are Geo-Affiliate links to nearest Amazon store.
For a geek, Amazon Echo can be a good friend. It plays the music you love, turn down the lights when you are about to sleep, and locks the doors with just one command. It's better than most girlfriends or wives in fact. The DJI Mavic Pro Drone is another ultimate gadget that has caught my fancy. Its 4K camera, beautiful finish, and the features to keep it safe absolutely catch my heart. I can play with it for hours together and do some spying too. In this article, we will cover some of the best gadgets to buy this year.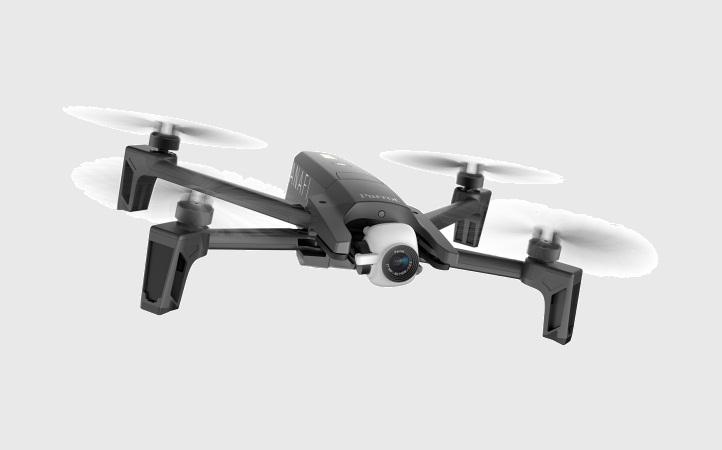 While DJI Mavic Air has unanimously been hailed as the best drone this year, Parrot's ANAFI can prove to be its direct competitor. Priced at the US $699, this drone can fold into an insect-like shape and is quite resistant to the extreme environments. It has a 21MP camera mounted on it as well as artificial intelligence to shoot 4K with HDR-quality videos when you set it on automated flight modes.
Its ultra-compact foldable form means that you can take it with you anywhere easily. It has a flight time of 25 minutes and boasts of a unique 180-degree tilt gimbal and the lossless zooming capacity of 2.8 – making it a perfect gadget to capture bird eye's view of a shot without compromising on the picture quality.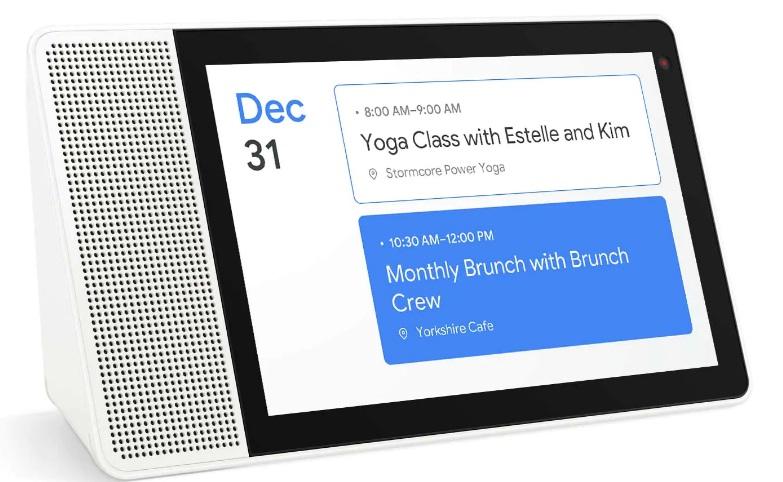 The first-ever gadget to integrate Google Assistant into its smart display, Lenovo Smart Display is certainly something you want to possess as quickly as possible. It has two variants – an 8-inch screen will cost you the US $199 while the device with the 10-inch screen is available for the US $249. What makes it so exciting is that it is the first gadget to run on Android Things, the operating system Google has developed for the smart appliances connected to the IoT (Internet of Things) technology.
Sleeker than its primary competitor – the Amazon Echo Show – this asymmetrical triangular device can be used in both the landscape mode and the portrait mode. However, if you wish to order the Google Duo to make video calls for you, you will have to use the portrait mode.
The 10W full-range speaker with dual passive radiator means that the sound that it emits is loud and clear. Unlike the Amazon Echo show which does not allow you to turn off the camera, this one has a camera cover that you can use to shut it down anytime you do not want to be watched by any 'thing' and reclaim your privacy.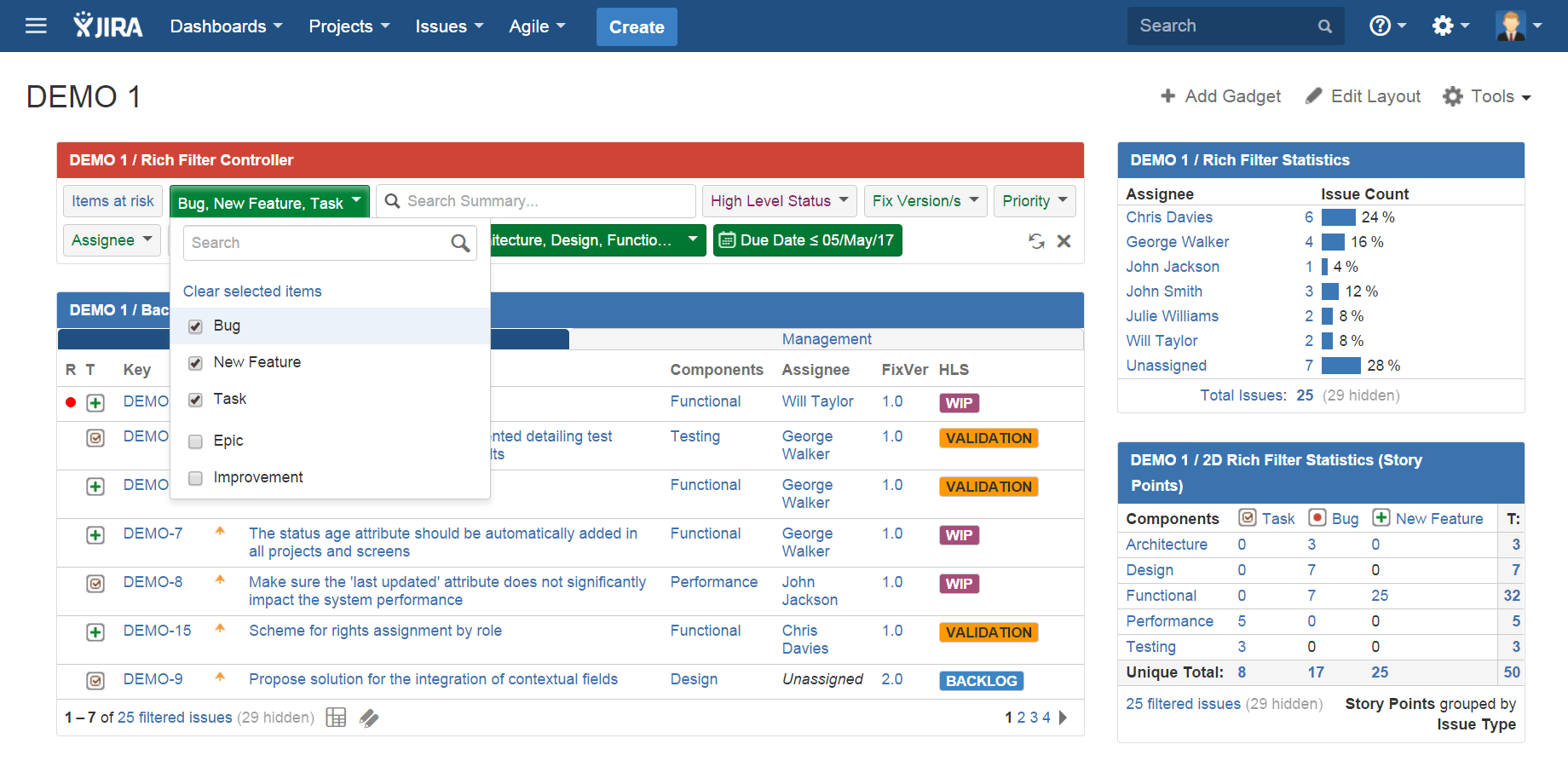 Jira Dashboard is the perfect project management solution to assign tasks to team members and share accomplishments and challenges. Jira Cloud allows you to create a single dashboard for each project or multiple dashboards to keep track of all the developments in one big project. You can add gadgets of your choice to transmit only the relevant information to various teams, managers, executives, and other individuals.
Besides the popular built-in Jira gadgets, you can also add third-party gadgets from the Atlassian Marketplace. Some of the best Statistics assignment help providers online shared that Jira has helped them to handle the inflow of hundreds of orders from across the world efficiently. They agreed that the Assigned to Me Gadget was highly popular among their tutors who use it to check their to-do lists and any in-progress issues they might be facing. Kanban tutor teams loved Created vs Resolved Gadget where they can track how the team is keeping up with their share of work and resolve the issues in time and ensure timely delivery of the assignments they are doing.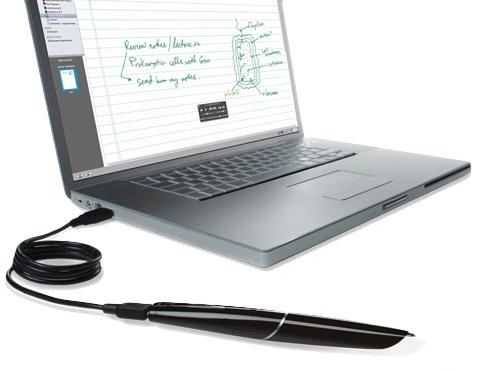 Talking about assignments and projects lead me to think about back-to-school gadgets that we buy (not for leisure and pleasure but) for their usefulness and functionality. The best one that certainly makes my must-have list is the LiveScribe SmartPen. Priced at the US $154.10, this cool gadget can help you copy (as well as record) classroom lectures in real-time.
You can transfer your notes and audio recording to the Echo Desktop, access them or play the audio files, and share them with your friends.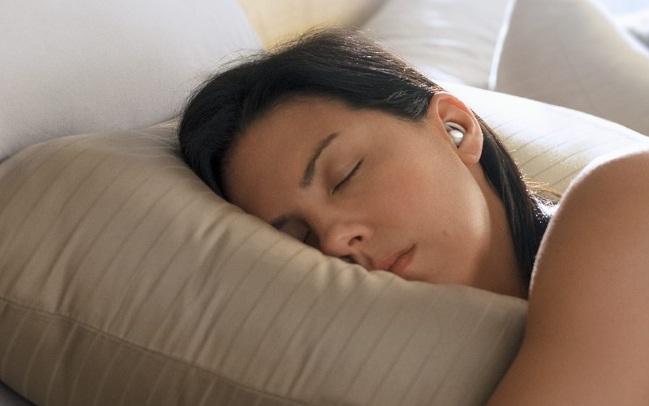 At the end of the day, what do we really need – a good night' sleep. But if you are travelling or you have loud neighbours, who just can't let their party be over, or your partner is snoring, these Bose sleepbuds can be your saviour.
They don't do much. They don't play music. And that's a big idea! You can comfortably plug these tiny, wireless, sleepbuds in your ears and let the uniquely engineered sounds of ocean waves or raindrops lull you to sleep.
You can also set alarm in it, which only you can hear when it's time to wake up. Hence, this gadget, priced at the US $249.95, also makes you a delightfully good room partner.
Author Bio:
Kristy Murphy is the outreach manager at GoAssignmentHelp, A site dedicated to providing high quality assignments to students. She has more than 8 years of experience in writing. In her free time, she loves sharing travel experiences, so that it helps others when they travel.
We are influencers and brand affiliates.  This post contains affiliate links, most which go to Amazon and are Geo-Affiliate links to nearest Amazon store.
This is the Dragon Blogger Guest Bloggers account for author's who want to submit articles and only have credit in the post instead of having to manage their own WordPress profile.