We are influencers and brand affiliates.  This post contains affiliate links, most which go to Amazon and are Geo-Affiliate links to nearest Amazon store.
Looking to turn your room into a cinema? Get it with a high-quality projector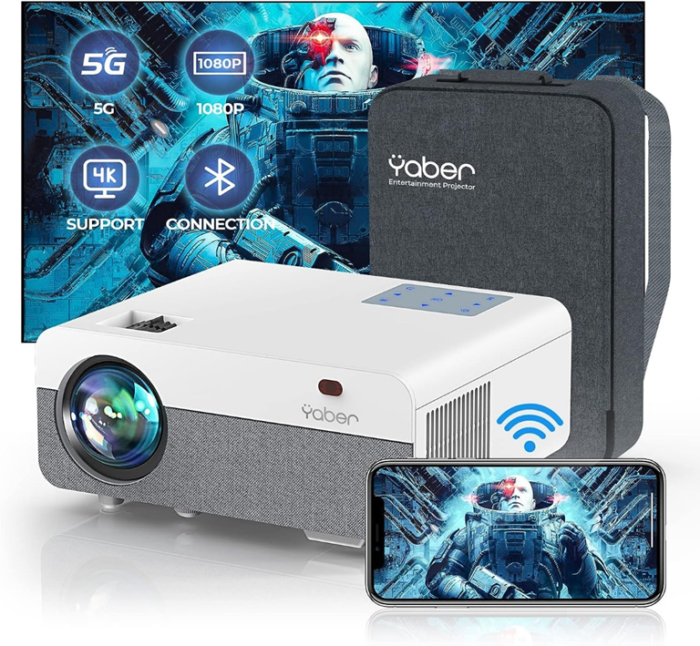 Projectors are the best way to enlarge the image of your laptop, video game console, cell phone, and any device that can transmit video signals. Previously the price of a projector could sound like something very expensive, but fortunately, technology has advanced and that can not only be noticed in the quality of the projectors but also in how manufacturers offer more competitive prices for a product with better specifications. Projectors are used on most occasions to watch movies and serials, but they are also used to transmit the video of a game console (through an HDMI cable).
It is important to know that most projectors cannot natively stream streaming apps such as Netflix, Hulu, Disney, or Prime, so you will need to add a TV Stick if you want to use your projector without using your laptop (I will leave a purchase link at the end of this article). No, even the most expensive projectors can't natively stream these apps. Remember that it's also important to choose a projector that offers good image quality, so your projector should offer a native 1080p image. This time I will talk about one of the most popular projectors on Amazon.
The YABER Pro V9 is one of the top-rated projectors, so it's a great option to consider if you're looking to get the best value for money. It offers you an incredible resolution of ANSI lumens, which guarantees a better-quality image, unlike other projectors. It's easy to set up and you can link your devices in multiple ways. Next, discover the most interesting features of this product.
Features of the YABER Pro V9 projector
If you are looking to have your own home cinema, but do not want to spend too much money then you should seriously consider getting the YABER Pro V9 projector. One of the main features of this projector is that it has a native resolution of 1080p. Although the native resolution is 1080p, this projector supports 4K so you can play your favorite movies in the best way. 450 ANSI lumens ensures super-sharp image quality, plus YABER uses artificial intelligence to automatically correct to stabilize the projector. Forget about latency, the YABER Pro V9 projector has different options for you to link your devices.
For a wireless connection without latency, you can use Wi-Fi 5G or Bluetooth 5.1. The projector also includes integrated 12W speakers, which offer you optimal sound quality, but you can connect external speakers thanks to Bluetooth 5.1 connectivity for a latency-free connection and up to 60% more efficiency compared to other projectors. While wireless is usually more convenient for people, you can use the HDMI port to connect your laptop or game console and the USB port to connect a TV Stick (so you can watch Netflix, Hulu, Prime Video, and more). Finally, personalized customer service and up to 3 years warranty are included.
You can buy this item here on Amazon
We are influencers and brand affiliates.  This post contains affiliate links, most which go to Amazon and are Geo-Affiliate links to nearest Amazon store.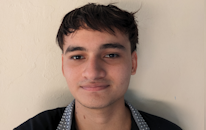 My name is Joel! I love to read, I go to university like most people my age.
In my free time I usually train boxing, I love music, I also know how to play the guitar and the harmonica.