We are influencers and brand affiliates.  This post contains affiliate links, most which go to Amazon and are Geo-Affiliate links to nearest Amazon store.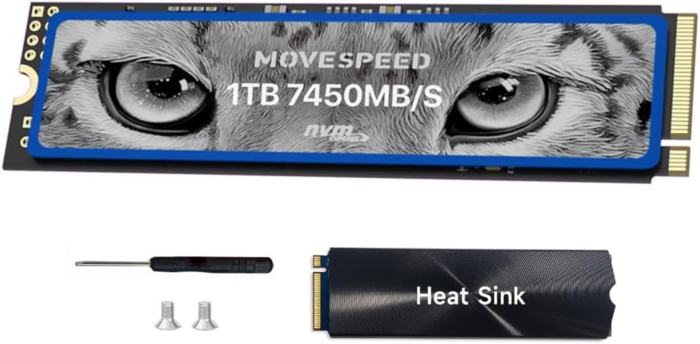 Do you feel that the storage on your PC is not fast enough? Try M.2 SSD technology and get ridiculously high read/write speeds
Games are becoming more and more demanding, so it is normal that if you have not updated your components, you experience delays while playing. Many times, we do not invest in good internal storage, the graphics card is important, but if you want to take advantage of all that power then you should add the best to your PC. With the advent of the SSD not only gamers benefited from this increase in speeds, but also anyone who needed to work with large files. The NVMe PCIe Gen4x4 SSD is now the new technology that greatly increases read/write speed, which is immediately reflected when you try to run a program.
Have you ever wondered how fast the latest SSDs can get? Well, an HDD is out of the competition since they are too slow, so the NVMe PCIe Gen4x4 SSD can be up to 13 times faster than a conventional SSD, which is incredible considering that the price difference is not very noticeable. If you are wondering if you can install this storage drive on your PC it is very likely that if you have a powerful graphics card you can do it without problems. This time I will talk about one of the fastest SSDs of the moment.
The MOVE SPEED SSD is designed to give you the best performance when working with large files. It is an incredible storage drive in every way, offering read/write speeds of +5000MB/s, which will give you an unbeatable experience regardless of the file you need to transfer, save, or open. Best of all, it's available at an incredible price and with a worry-free guarantee.
Features of MOVE SPEED NVMe PCIe Gen4x4 SSD
If you are looking to get the best read/write speeds on your PC then the MOVE SPEED SSD M.2 is one of your best options. When I say this storage drive is ridiculously fast, I'm serious. With a read speed of up to 7450 MB/s and write speed of up to 6500 MB/s, so you will have optimal performance while playing games or working with large files. To obtain these results it is important that your motherboard is compatible with PCIe 4.0 as it is up to twice as fast as the PCIe 3.0 interface. You should know that this SDD IS compatible with PC, laptop, and PS5.
The MOVE SPEED SSD is also designed to avoid any overheating problems that are often a problem in other brands. With a high-performance heatsink, you can get the most out of it without any jamming problems, which guarantees the best performance while gaming. It is available in different storage capacities (1TB, 2TB, and 4TB), so choose the one that suits you best, but if you plan to save many files it is advisable to opt for a larger amount of storage. Finally, MOVE SPEED includes a 5-year worry-free warranty.
Pick up the MOVESPEED NVMe SSD SSD on Walmart
We are influencers and brand affiliates.  This post contains affiliate links, most which go to Amazon and are Geo-Affiliate links to nearest Amazon store.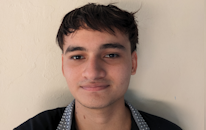 My name is Joel! I love to read, I go to university like most people my age.
In my free time I usually train boxing, I love music, I also know how to play the guitar and the harmonica.