I got my hands on a LINKON Power Blok 9000mAh to test and review. Now from the moment I got this I was thinking it wasn't as small as  the claimed. By the look of the box I was like, ok, it seems like the others I have played with. But as you see from this picture the box looked rather large for a compact power block.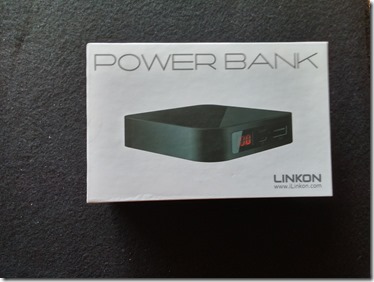 From the minute I opened the box I began to realize how wrong I was.  As you can see in the next set of pictures you can see the size and what is included in the package.
In this package you receive a cord, pouch. power block, Apple 4 & 5 adapter plug and the USB to charge the block back up. This power bank can charge a phone 4 times in a row before needing to be charged again. It can also charge tablets, Sony PSP, and any and most phone styles there are. I did get to try this on my phone, camera, iPod , PS4 controller , and a few other small electronics around the house. This device does what it says and in a nice timely manner. The small compact design is great as you can carry it anywhere you need. If your a female it will fit in your purse with no issue what so ever. Or if you want to make sure your kids phone stays charged while they are out, they wont have any excuse to say (Mom, Dad my phone was dead and I forgot my cord.)  You can just send the pack with them and they are all set.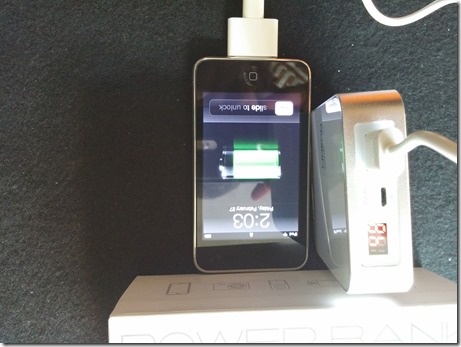 You can see on the power block there is a digital read out. Which displays the power left in the block. On the face with the read out you have the in and out put ports for charging the items or the block itself.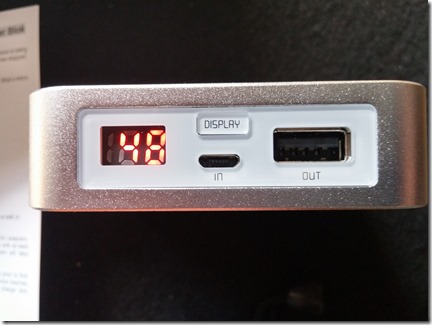 As you see in this next picture you can see it plugged in and charging threw my PC USB port.
Now this product does what it says for sure and it is a solid product from Linkon.  For the price of  $39.95 you cant go wrong with this power block.
Disclaimer: Linkon sent me this this power bank to review.  All opinions are 100% mine and mine alone.