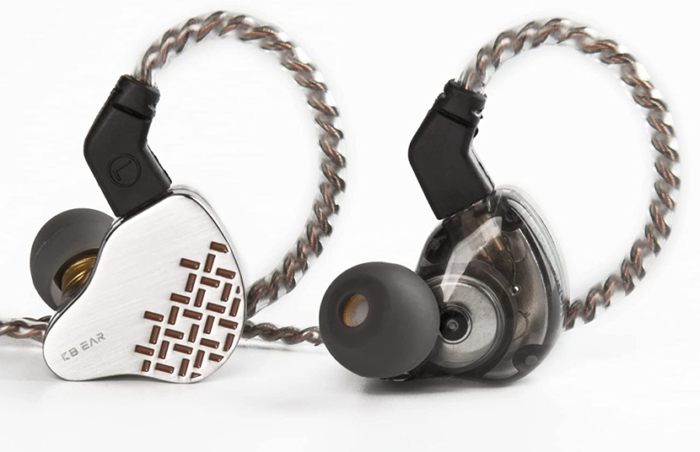 Looking for a headphone with a Jack input of 3.5mm to listen to music on your computer comfortably?
If you are one of those who usually use the computer for many hours, surely you usually listen to music much of this time and as you know, most of us prefer to use headphones, but there is a common problem, most wireless headphones and those that work with USB are usually annoying after using them for many hours, so some people prefer something lighter, which is why 3.5mm Jack headphones are preferred if you don't want to have something heavy in your ears. They are easy to use, and you can get a decent audio quality that will surely be enough to enjoy your favorite music or game without any problems.
The good thing about using 3.5mm Jack headphones is that the quality focuses solely on the sound and has no options compared to gaming headphones, although as you know, the audio quality is difficult to match, good gaming headphones can cost tens and even hundreds of dollars in some cases. So, if you are only looking to listen to your favorite music in a more comfortable way then the headphones with 3.5mm cable are a great help. You can find some brands with very unusual designs that are great if you are looking for something different.
The KBEAR Rosefinch IEM headphones are undoubtedly one of the best options to consider if you are looking for wired headphones for less than $ 20. It has a different design compared to common headphones, in addition, the audio quality is impressive considering that you are getting this for less than 20 dollars. Next, discover the most interesting product features.
Features of the KBEAR Rosefinch IEM wired Headphone
If you are tired of using your gaming headphones to listen to your favorite music, then the KBEAR Rosefinch IEM wired headphones are what you need. The main feature of these headphones is that it has a peculiar design, they are not common if you compare them with models or brands that you have used before, the driver of these headphones is made with 5 μm silicon, so, the quality is much higher compared to common headphones made with poor quality plastic. The sound quality is amazing, for less than $20 you'll be surprised how well they can work, which is perfect for listening to music and even gaming, I want to make it clear that you won't get the quality of professional headphones, but you definitely get more than you pay compared to other brands. The headphone faceplate is made of high-quality zinc alloy, which makes it much more resistant to shocks and drops. Another feature of the KBEAR Rosefinch IEM headphones is that it includes a 4-core OFC cable, which is detachable and interchangeable and is made to offer the best sound transfer. Another thing you should keep in mind is that there are 2 versions available (without a microphone and with a microphone). Finally, a friendly 12-month warranty is included to replace any product defects.
You can buy this item here on Amazon