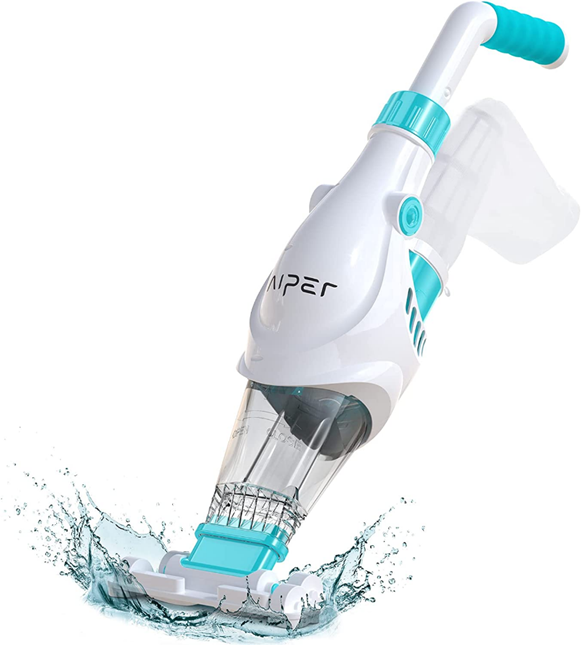 Do you have a pool and would like to keep it clean most of the time? A waterproof cordless vacuum cleaner is sure to be of great help
There is nothing more refreshing than bathing in the pool on a sunny day, it is a relaxing activity for most people, so it is likely that you have your own pool, especially if you have young people at home. So, whether you've built your own pool or bought it from a store, you'll know that it takes a lot of water to fill it, so keeping it clean can be tricky if you don't know how to do it. Swimming pools often get dirty with leaves, dust, and dirt so it can look bad if that happens, but with a vacuum cleaner designed for swimming pools, you can easily clean it.
Pool vacuums have only one job, diving underwater to clean dust or anything that is dirtying your pool, allowing you to save time and money instead of hiring a professional. They are easy to use, it is as if you used your home vacuum cleaner. Pool vacuums are often very heavy, so you should be careful when getting one, a lightweight vacuum cleaner will be much more manageable, so you can clean your pool without getting tired.
The AIPER Pilot H1 cordless vacuum cleaner is a great option to consider if you want to keep your pool clean most of the time. It offers great performance and best of all, it has light weight so you can use it without getting tired. The battery is also amazing. The price is very competitive compared to other brands. Next, discover the most interesting features of this product.
Features of the AIPER Pilot H1 cordless pool vacuum cleaner
Forget about hiring a professional to clean the dirt from your pool, the AIPER Pilot H1 cordless vacuum cleaner will not only help you save time but also money. The main feature of this vacuum cleaner is its suction which allows it to work underwater without any problem so you can work in all types of pools and get a great result. You do not have to worry about submerging the vacuum completely underwater, it is designed so that it can work smoothly underwater, the waterproof design ensures that the electrical system is not affected compared to a common vacuum cleaner. This cordless vacuum cleaner can not only work well in swimming pools, but it can also work in a hot tub. Another interesting feature of this vacuum cleaner is that the battery is quite durable, the AIPER Pilot H1 can for up to 60 minutes on a full charge, and the 2000mAh rechargeable battery offers great performance. You might think that the charging time is eternal, but recharging the vacuum cleaner will only take about 2.5 hours. It doesn't matter what you want to clean. This pool vacuum cleaner can vacuum from leaves to small stones without any clogging. Best of all, a 1-year warranty is included so you can shop worry-free.
You can buy this item here on Amazon