There are products out there that you never knew you wanted until you have them in hand getting to try them out. My next review is just such a product.
Unboxing the Loftek 50W LED Floodlight
Now for the written unboxing and more details, one thing to know about me is that I love colorful lighting.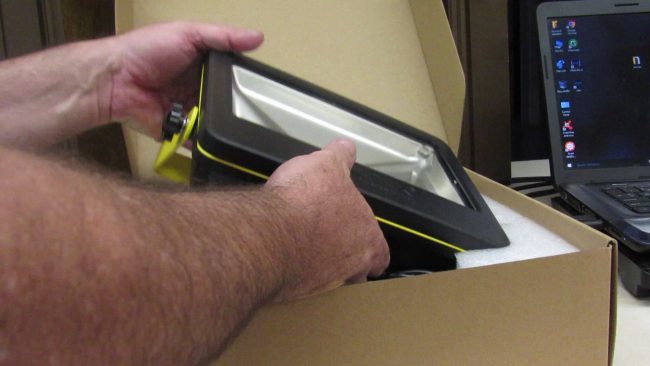 My computer desk is lined with bright LED lighting that I can change and alter in a variety of ways. My lamp has one bulb in it that I can set to any color I want, and make it blink and change colors when I want. I even have lights that light up outside at night on my porch railing.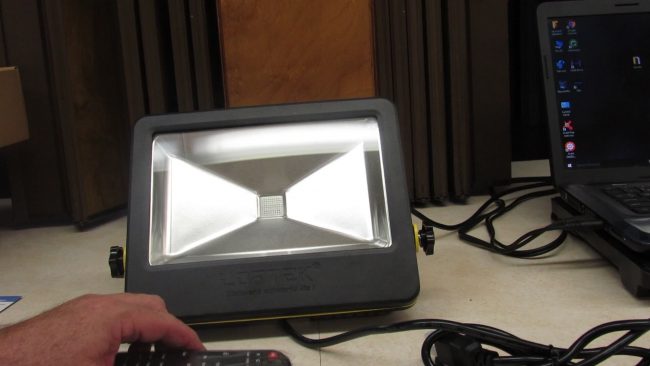 Loftek sent me a flood light. This light is 50watts of blinding light, and it is just as fabulous as those other lights only 100 times brighter.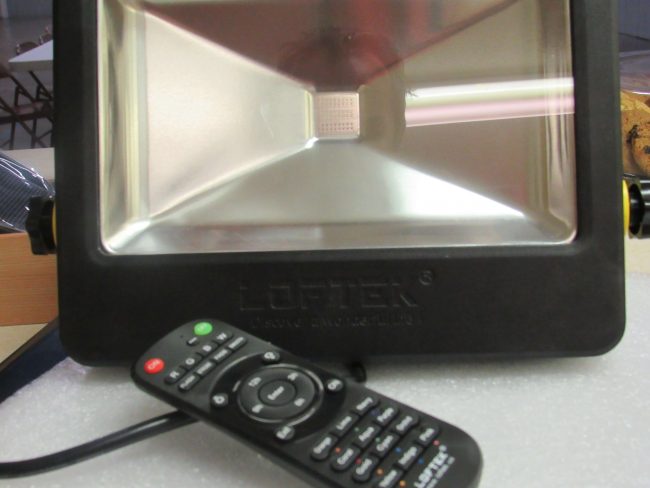 It comes with a remote that allows you to select from a number of different colors. There are 16 to choose from. In addition to this, there are four lighting modes, Flash, Strobe, Fade, and Smooth. The speed of each mode can be controlled, speeding up or slowing down the effect.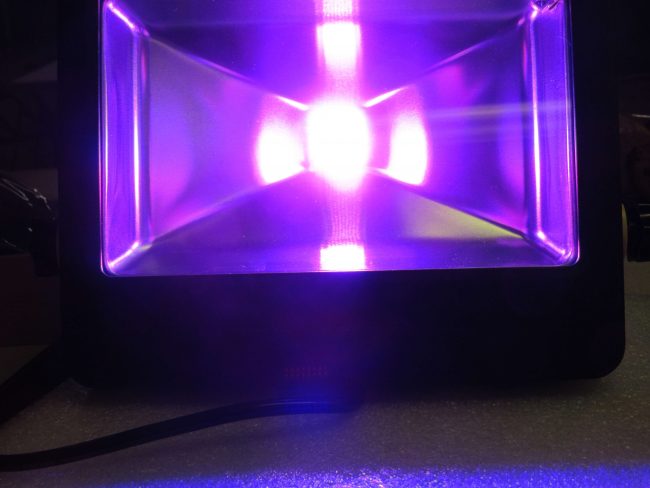 In addition to this, you can set a timer so that the light can be left on for a predetermined amount of time. Ranging from 3 hours to 6, 9 and 12.
I wasn't going to do it, but I decided to list the colors. Mostly because they are fun. You have red, green, blue, and white. These are the ones that are used in the four modes listed earlier. Other colors are orange, lime, Navy, coral, aqua, purple, gold, cyan, orchid, yellow, indigo, pink. While these last colors cannot change or flash or any such thing, they are no less impressive, or colorful.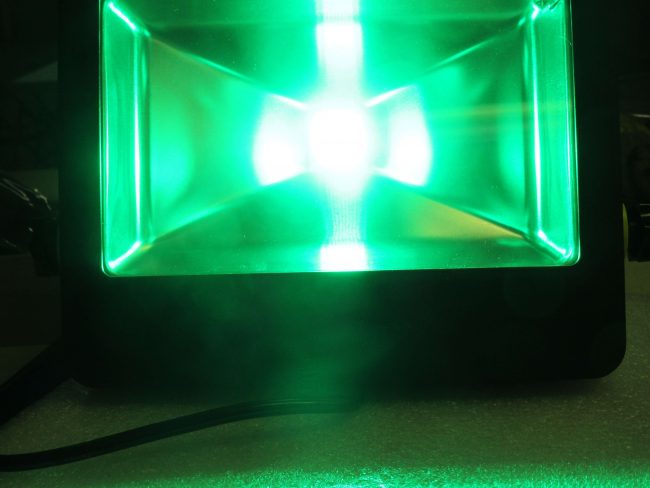 No matter your taste, you have a color that is sure to be exactly what you desire.
One thing concerning the device itself. It is heavy. This is a very robust and powerful light. I looked at it for just a second while it was on and got spots before my eyes when I tried to look at the remote. Also, there is a seriously strong handle which can be used to hang the light from something or be used to hold the light up at any angle you need. Two heave duty screw knobs adjust the tightness of the handle to keep it securely in the position you put it into. Besides, two screws are included should you desire to mount it from on high.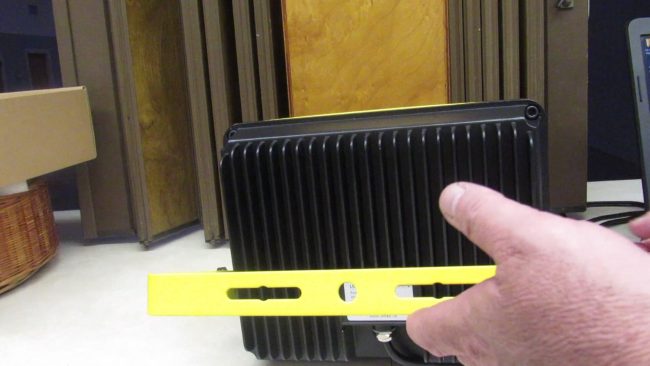 One last note, In the video review, the day I did the video I was not certain if the lamp was for outdoor use or not. I have checked, and it is fully waterproof and rated for both indoor and outdoor use. This is neat as it could allow you to light up part of your home in any number of colors to suit your needs and keep your home and property safe. Plus, if you are having guests over, and are trying to explain to them just where you live, you can tell them to look for the pink or blue, or purple, or … lights. Country directions just got a whole lot easier.
Full Video Review of the Loftek 50W LED Floodlight
This is as I said, one of those products I did not know I needed, and I am confident you will agree.
Disclaimer: Loftek provided me with the 50W Outdoor Security RGB LED Floodlight so I could do a showcase and share thoughts on the product. All opinions are 100% mine and mine alone. For more information visit http://bit.ly/dbdisclose
I have worked in and around many different types of computers. In the Navy, I used a magtape drive computer that was a step down from pen and paper. I later worked for a big computer company and after that, taught computer class's nation wide. I had the privilege of teaching 14,000 students in a 2 years period of time. Afterwards, I owned a small computer training and repair shop for a few years. I have owned C-64's, Pc's of various types, Amiga's, and even Mac's. I now have included the android to my collection. At any time, I have close to 15-20 computers or combinations of computers and game systems in the house. I look forward to more.