We are influencers and brand affiliates.  This post contains affiliate links, most which go to Amazon and are Geo-Affiliate links to nearest Amazon store.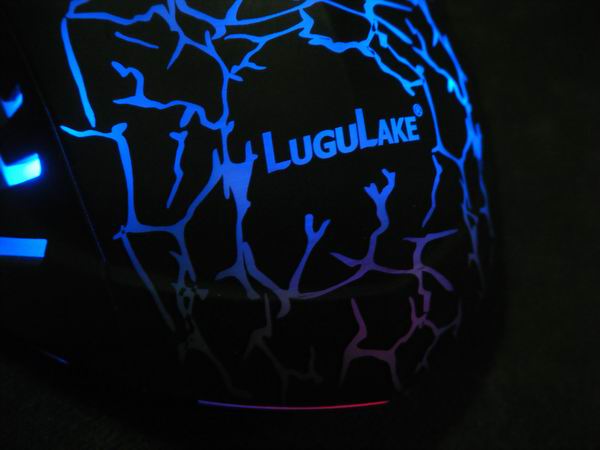 Specifications:
High Quality, Compact Design and Measurable Weight
Ergonomic shape
USB cable length is approximately 5 feet
Intelligent connectivity. no need to code, plug & play
6 buttons: Scroll Wheel Key, Two side buttons and one DPI Switch
Adjustable resolution feature: 800/1200/1600/2400DPI
LED Colorful Lights Life: 50 thousand hours
Expected Click-Life: 8 million
Compatible with Windows XP, Vista, Windows 7, ME,2000 and Mac OS…or latest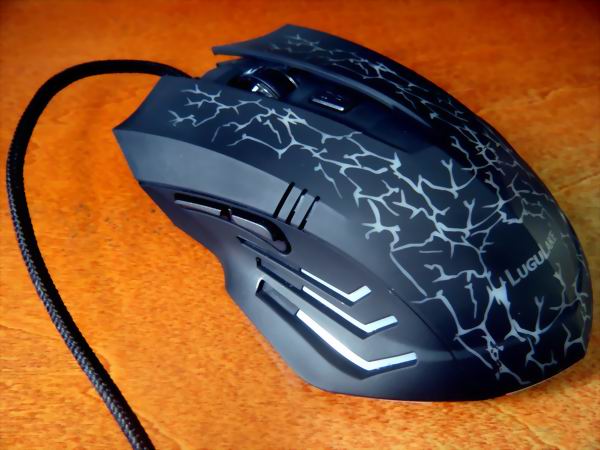 Immediately, this mouse made a great first impression. Its well-defined curves and matte-black finish make for a very stylish presentation on their own, but are but a small portion of the first impression. Designed for durability, the mouse features a recognizably-sturdy, braided-fibre cord and a reinforced USB connector finishing off the generous 64" length cord. Conveniently, the Breathing-Air Ergonomic Optical Mouse needs no installation and instead uses plug-and-play design. This way, you can connect it and go straight to enjoying all this mouse has to offer – like all the pretty colours!
Upon connection, the mouse starts cycling through the 6 different colours; the light glows vibrantly through the top's fractured matte-black finish as well as the scroll wheel and Breathing-Air vents. I had hoped that the name 'Breathing-Air' meant that there was an internal cooling-fan in this mouse, but this was not the case. The namesake 'Breathing-Air' vents are simply a deep-grooved surface, intended to allow natural airflow as a cooling method. The vents, located on either side of the mouse where the thenar and little finger would rest, were quite comfortable for resting my hand but I found the cooling method to be somewhat ineffective, possibly because my lady-hands are smaller than ideal for this mouse.
This consideration of hand size came up again when I considered the ergonomic design qualities for this mouse. Like I mentioned previously, the well-defined curves will please your eyes, but to hold the mouse is another matter. Before now, I'd never held a mouse that was shaped so well – a gentle vertical angle so that one's wrist is in a more natural and comfortable position (which helps blood flow) and with thoughtfully-designed dips and curves in all the right places to essentially cradle one's fingers. My hand naturally came to rest in the proper positioning to have the best control and ability to use the 2 thumb buttons.
In addition to the 2 thumb buttons, the LuguLake Breathing-Air Ergonomic Optical Mouse features a DPI button to easily adjust the sensitivity of the mouse. Personally, I found this feature to be less than useful. The sensitivity of the 800 DPI setting was far too low for anything I do, while the 1600 DPI and 2400 DPI settings were far too high. The 1200 DPI setting is my Goldilocks, and what I would consider pretty normal.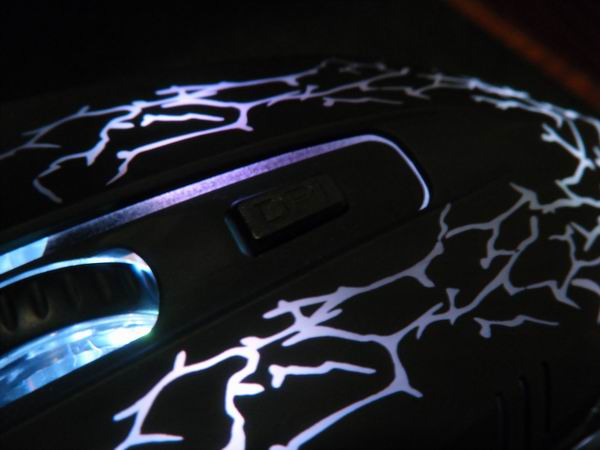 For the most part, I found the functionality of the LuguLake mouse to be somewhat average. The thumb buttons are really the only special feature that I will use at this point, but overall the mouse met my needs and expectations for a first upgrade from the very plain laser mouse I had before it. The biggest selling point for this mouse is definitely the combination of the functionality, look, and cost. The LuguLake Breathing-Air Ergonomic Optical Mouse is only $49.99 on Amazon.com at full price and is currently on sale for only $16.99. I'm pretty sure that my previous mouse was at least $20 about 6 months ago, and it kind of hurts me to think of the waste of money it was considering what I could have gotten.
We are influencers and brand affiliates.  This post contains affiliate links, most which go to Amazon and are Geo-Affiliate links to nearest Amazon store.
Artist / Model / Gamer / Crazy Cat Lady