We are influencers and brand affiliates.  This post contains affiliate links, most which go to Amazon and are Geo-Affiliate links to nearest Amazon store.
Bluetooth headsets for answering phones are common today. For the most part, they are all pretty much the same anymore, so it is the little differences that make them shine.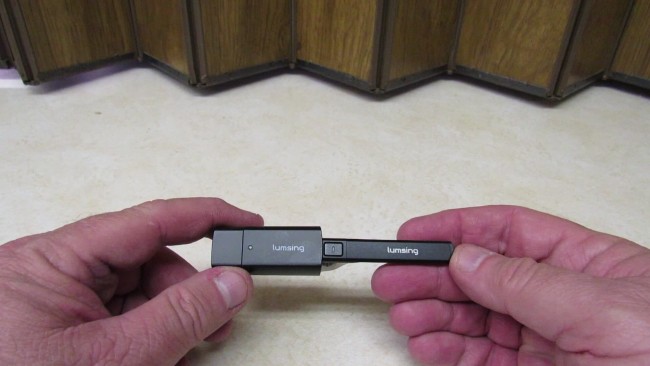 Lumsing makes one that sparkles. It is hard to decide where to start as, to me, there are so many nice features I must talk about. I will try to take one feature at a time.
1.      Sound Quality
The overall sound quality is amazing. I found that in testing voice and music, both performed perfectly. I can easily see someone using this in place of stereo headphones to listen to music while at work, or play, and knowing you can take a call at any moment as well.
2.      Weight
This Bluetooth headset, is light weight, and comfortable, but I will tell you more about that in a moment.
3.      Standby mode
I charged this device over a week ago, and while I have only used it for review purposes, it still has a charge today.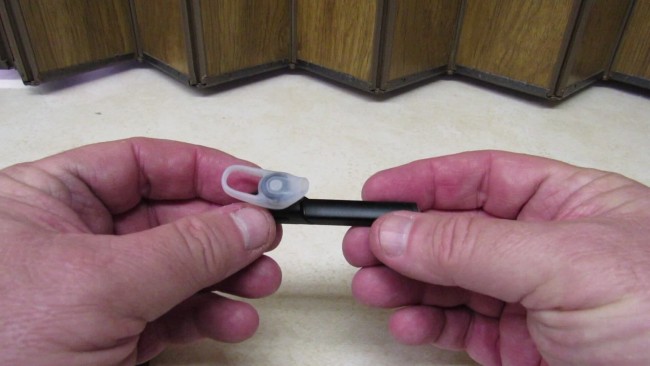 4.      Comfort
I have to say that this is one of those "Sparkle" features. It is extremely comfortable, and has options for both larger and smaller ears. What I mean is there are additional rubber ear pieces that can be swapped out to allow for slightly larger or smaller ears.
Besides the above, the design is such that there is only one way they can fit properly in your ear, and it allows for proper hearing and voice reception. There is a loop on the rubber ear piece that fits in the ear in such a way that when you position it just right, it feels like it truly belongs there, and it is exactly where it needs to be. It allows the mic to point in just the right way to optimize your speaking abilities when answering a call. It won't make you a more confident speaker, but you will have more confidence, knowing you are being heard more clearly.
5.      Controls
Pairing was a snap. Really one of the easiest devices I have paired. The buttons are few and very functional. The volume up and down are not complicated and only requires one button to do so. The second button has other functions covered in the enclosed documentation.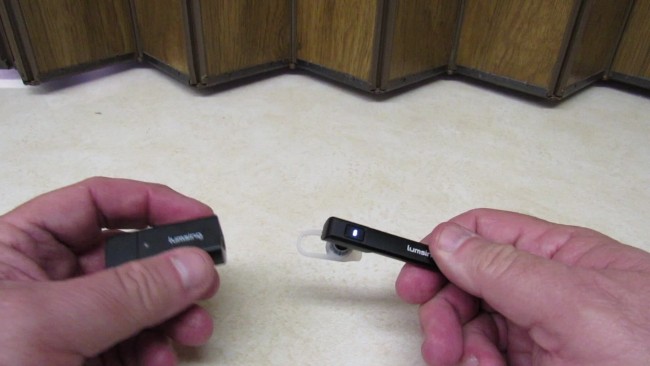 6.      Charging
This is another "Sparkle" feature. I honestly hate having to look for the charging port, which is often covered, and removing the cover which is difficult and then figuring out which direction the plug needs to go, before I can charge my device. Lumsing made that a no hassle feature.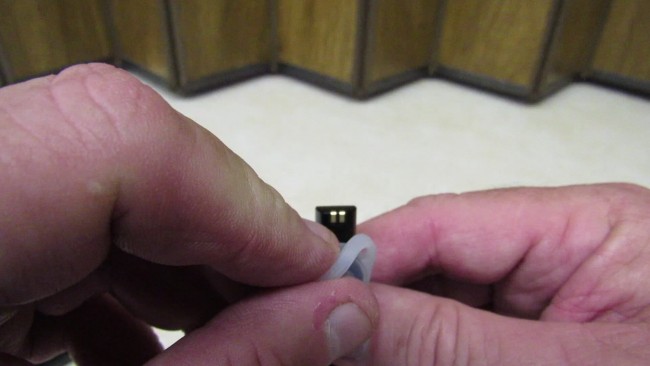 The end near where you place the device in your ear, has two copper or brass colored strips. They fit into a small charging box, that also have two brass or copper colored strips in it. Lining them up take no time or effort, and then you simply plug the other end into a USB port. Once connected, the charge time is less than 3 hours. Oh, and you will know you put the device into the box correctly as the light on the Bluetooth will turn on when you do so.
Overall, I am very happy and satisfied with Lumsing. I think you will be as well. So, if you're looking for a hands free device to answer your phone, and you want quality, you will not go wrong with Lumsing.
Disclaimer: Lumsing provided me with their Bluetooth 4.1 Headphone to review. All opinions are 100% mine and mine alone.
We are influencers and brand affiliates.  This post contains affiliate links, most which go to Amazon and are Geo-Affiliate links to nearest Amazon store.
I have worked in and around many different types of computers. In the Navy, I used a magtape drive computer that was a step down from pen and paper. I later worked for a big computer company and after that, taught computer class's nation wide. I had the privilege of teaching 14,000 students in a 2 years period of time. Afterwards, I owned a small computer training and repair shop for a few years. I have owned C-64's, Pc's of various types, Amiga's, and even Mac's. I now have included the android to my collection. At any time, I have close to 15-20 computers or combinations of computers and game systems in the house. I look forward to more.