We are influencers and brand affiliates.  This post contains affiliate links, most which go to Amazon and are Geo-Affiliate links to nearest Amazon store.
Google Chrome is easily the best browser out there and most people including me use it as my default browser on all my devices. Thanks to the V8 JavaScript Engine and multi-process architecture, Chrome is blazing fast and the User Interface is dead simple to use and navigate. While we are talking about speed, let me tell you that benchmark tests put Chrome on the top without hesitation.
While Chrome is fast, this doesn't necessarily have to mean that it performs just as smoothly on every computer. You may face slow loading times, unresponsiveness, lags, etc. on Chrome. Everything from extensions, Chrome settings, plugins, internet speed, computer hardware, and even browsing data is responsible for this. If browsing speed is important to you (it should be), you'll probably be interested to know these tips to make Chrome fastest possible.
Disable unnecessary Apps & Extensions
While there are some useful apps and extensions out there, most are unwanted and do more harm than good.
To remove extensions, just click on the "hamburger" style icon the extreme top-right corner and select More Tools and then click on Extensions.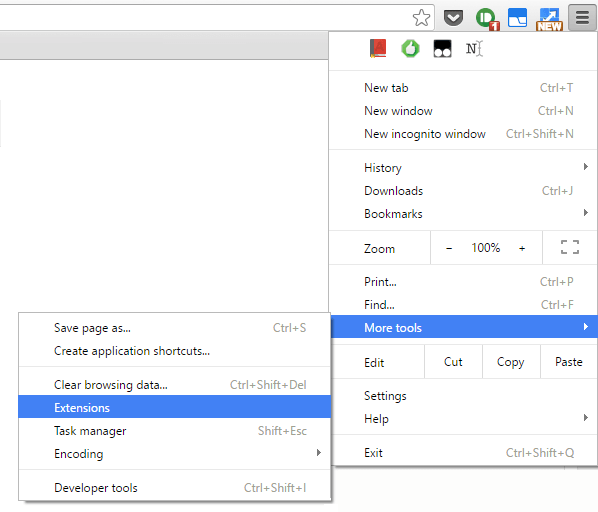 Now from here, you can easily remove the unwanted extension(s) by clicking on the trash icon next to disable option. You can also disable the less used ones so you can re-enable them when needed.

To remove an App, just click on the Apps icon on top left corner or enter chrome://apps in the address bar.

Now just right click on any app and click Remove from Chrome… to remove it from Chrome. Keep in mind that the less extensions and apps you use, the less resources your chrome takes.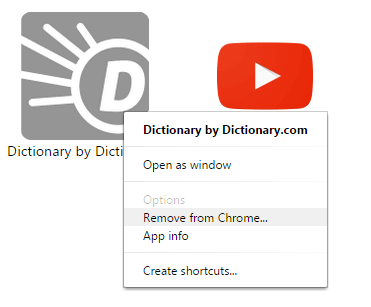 Also, if you want, you can open Chrome's Task Manager by pressing Shift+Esc and see which extensions/apps are consuming more memory and disable those or manually kill selective ones by selecting them and clicking End process.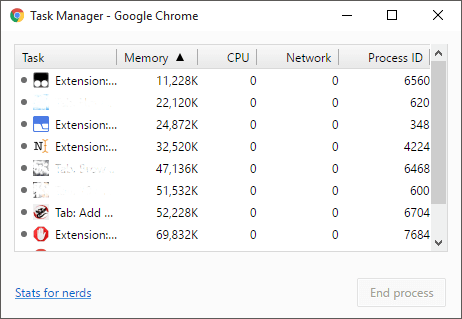 Also, try and regularly check what extensions are consuming more memory after you've installed some new ones.
Disable Plugins
Chrome has some plugins pre-installed to help and correctly load some special content/features on the web. Most of these are not needed (not everyday at-least) so you can safely disable some of these. Some are useful such as Adobe Flash Player and Chrome PDF Viewer (lets you view PDF files on Chrome) but you can safely disable all if you want and re-enable if you need any plugin later.
To do so, type in chrome://plugins in the address bar and hit Enter. Now just disable the ones you want.

Remember, you can't remove or delete a plugin, only disable them. Though, if the plugin was added by a third-party extension/app and you removed it, then the plugin is also automatically removed.
Clear browsing data
Chrome collects data (like any other browser) as you browse the web to provide better user experience. As you browse the web, Chrome collects data in form of cache, cookies, history, app and form data, URLs, cached text data, and any other website or plugin data, etc. While these (cache and history database) should provide a faster user experience by suggesting you with links of previously visited pages, and loading the local cache instead of again downloading a webpage, etc. Over time, these databases keep getting bigger and eventually make Chrome slower and you can remove these if you haven't done that in a while.
To do so, just click on the hamburger icon on the top right corner and select History.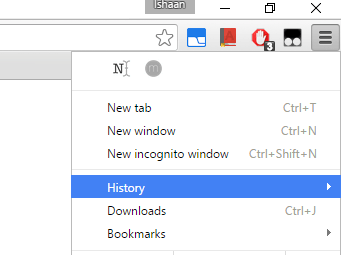 Now, click on Clear browsing data to clear it.

Now, just select the data you want to delete and select the time range from the drop-down list and click on Clear browsing data to clear the selected items.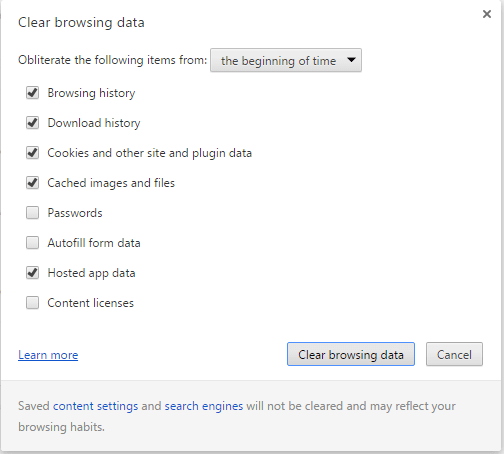 Removing certain items like your passwords wouldn't help, so you'll want these to remain unchecked.
These are some tips to make Chrome faster and you can also download the Google Software Removal Tool to remove anything that is interfering in your browsing such as malware or spyware. In another post, I'll show you some more tips to make Chrome even faster by tweaking some of it's settings and experimental features.
We are influencers and brand affiliates.  This post contains affiliate links, most which go to Amazon and are Geo-Affiliate links to nearest Amazon store.
Hi, I am Ishaan Farooq, let me introduce myself. I am a Tech Blogger from Lucknow, India and am a big Techo Freak who loves to Surf Internet the whole day and is a Modding, Programming and Customization Enthusiast.