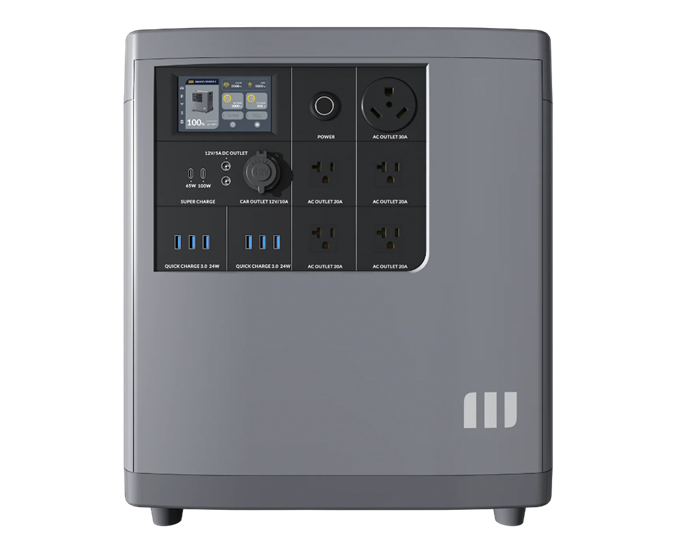 Do you often have electrical problems in your home and feel that portable power stations are not enough to keep your appliances running?
Electrical problems are becoming more common in our homes and as you know that's annoying. You may have a portable power station and generally, it's great when you need to travel and want a reliable source of electrical power. Fortunately, you can find a product that works like a power station, I mean expansion batteries, they are incredibly powerful and can offer enough energy to use even an air conditioner or electric chainsaw.
You may not know how expansion batteries work, I would say they can work as a portable power station, they are more powerful, but that's not the only advantage. Expansion batteries allow you to increase the amount of energy since not only can you use an expandable battery, but you can also add additional batteries to significantly increase the amount of power, so you can keep your devices running longer. It's true that an expansion battery isn't cheap, but they do a great job of keeping your appliances running longer.
The Mango Power E expansion battery is a great option to consider if you want to get a reliable source of electrical power. Not only is this expansion battery incredibly powerful but it's also built with the best components to ensure long service life. Best of all, you can recharge it in many ways to improve comfort. Next, discover the most interesting features of this product.
Features of the Mango Power E expansion battery
If you feel that your portable power station is not powerful enough to keep your appliances running, then the Mango Power E expansion battery is what you need to try. The main feature of this expansion battery is to offer an incredible performance of up to 240V, this means that the expansion battery can deliver a 240V output to meet the needs of your most demanding appliances. The Mango Power E offers enough power for you to use electric chainsaws, air conditioners, microwaves, refrigerated, and many more. Keep in mind that everything I mentioned above is too demanding, so it's very likely that a conventional portable power station won't even be able to turn on a refrigerator, let alone an electric chainsaw. The Mango Power E uses high-quality LFP battery cells, so you don't have to worry about durability, these rechargeable batteries are used in the best electric cars in the world. Mango Power ensures that your expansion battery is still working in perfect condition after 5 years (with intense daily use). You can recharge the Mango Power E using solar panels up to 2000W for ultra-fast charging or if you wish you can also use an outlet. This expansion battery has 16 ports so you can connect all your devices worry-free. Finally, you should know that Mango Power includes a friendly warranty of up to 5 years.
You can buy this product on the official website of Mango Power
My name is Joel! I love to read, I go to university like most people my age.
In my free time I usually train boxing, I love music, I also know how to play the guitar and the harmonica.