We are influencers and brand affiliates.  This post contains affiliate links, most which go to Amazon and are Geo-Affiliate links to nearest Amazon store.
According to Deadline.com,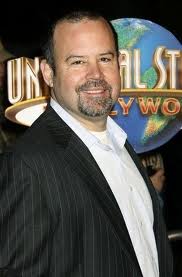 Marc Shmuger will produce a film based on the controversial Wikileaks founder, Julian Assange. For those of you whom are unfamiliar of exactly who Julian Assange is, he is the Australian journalist, Internet activist, computer programmer, and the editor-in-chief of the whistle-blower site Wikileaks. Marc Shmuger of Global Produce, the name of his new Universal based company, will produce the film, along with Alex Gibney as director.
The film's being directed and also produced by award winning director Alex Gibney, known for the documentary film Enron: The Smartest Guys in the Room (2005), based on the book of the same name, Which revealed the intricacies of the company's collapse and won the Independent Spirit Award for best documentary; and nominated for Best Documentary Feature at the 78th Academy Awards in 2006. Gibney is famous for making controversial films regarding politically potent topics. So, Gibney's next hot button issue–directing the new Wikileaks film–would most certainly be one film to keep an eye out for.
The Wikileaks movie will be what Shuger calls his "labor of love." Shmuger previously chaired at Universal for a little more than three years before his departure in 2009. He has now reemerged as producer. The film will be dedicated to bringing transparency of the controversy surrounding Assange, and will chronicle the rise of Wikileaks and Assange, who is considered as an important "voice" of the public. The new Wikileaks film will be the first project for producer Shmuger, since he left his job as chairman at Universal. Assange, since launching the Wikileaks site in 2006, has revealed top-secret government documents, such as The Pentagon Papers.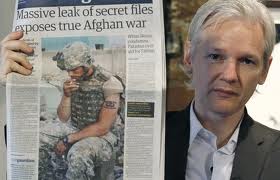 This is excitingly fantastic news for Universal Studios, and shows that they are serious about a documentary about Assange and the controversial website. Wikileaks is considered, by opponents of the website, as a "technological nightmare," due to potential risks to business and diplomatic security, done by acting as a "technological avenger," further providing an "outreach" for individuals to leak classified information–or trade secrets about a company or business.
In the article "Whistleblowers Won't Find a Better Place to "Spill the Beans" than WikiLeaks" by John Naughton of The Observer. Confidential information actually leaked to the Wikileaks' site "provides a way of publishing information so that it's extremely difficult to trace content to a particular internet address." Assange's goal for "total transparency" of information is not too different from Facebook's. If you consider all of the recent news regarding the privacy concerns for Facebook–Assange's goal doesn't sound too far fetched.
Now, since it is certain that Assange and the website Wikileaks will be the subject of a big-budget movie by producer Marc Shmuger, I can't wait to hear what kind of buzz this film will stir.
Image credit: Deadline.com
We are influencers and brand affiliates.  This post contains affiliate links, most which go to Amazon and are Geo-Affiliate links to nearest Amazon store.
When AIDY isn't writing poetry, she likes to write film reviews. If she is curious about something she seen or heard, she'd maybe write about that, too.