First off I wanted to say Happy Holidays and Merry Christmas to all the followers, readers and fans of Dragon Blogger. You have helped make 2021 a Merry Year indeed by choosing to spend your time with us, whether it is reading our reviews, joining our Twitch streams and watching us play games and banter, or watching our new Amazon Live streams which we kicked off in September to showcase products and deals.
As part of that appreciation for my fan base, I continue to host more giveaways, and as we just ended the last $100 Gift Card giveaway with winner chosen Xmas Eve I kick off a new $100 Gift Card giveaway today on Christmas that you can enter over the next month when you have time.
This giveaway is open Internationally and you can choose an Amazon USA Gift Card, Steam Digital Gift Card or PayPal if you win.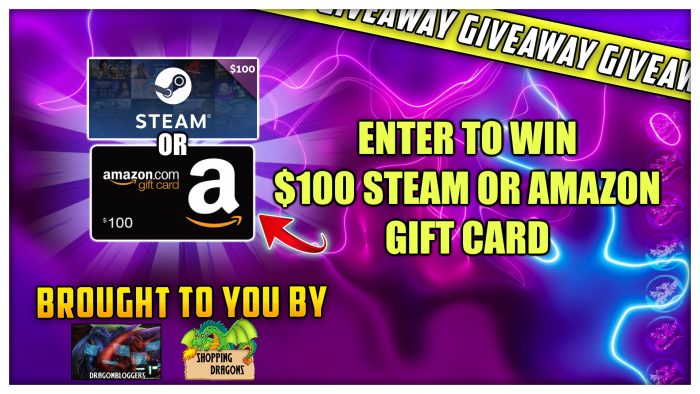 Win a $100 Amazon or Steam Gift Card or PayPal