We are influencers and brand affiliates.  This post contains affiliate links, most which go to Amazon and are Geo-Affiliate links to nearest Amazon store.
I remember more than once losing data on one or more drives and fearing the worst because the world had now come to an end. The worst is when you lose old pictures of the kids, documents that are a part of maybe the new novel you are writing or, the thesis you just spent months working on in college. Many times, the data is gone forever. Thankfully MiniTool has a Power Data Recovery program just for those times when disaster strikes.
Some people believe that when a file is deleted, it is lost forever. Actually the data is often times still there, it is just not accessible under normal means. Nothing ever is erased, it is just flagged as not being accessible. This means that you can regain access to these files simply by running a program to look for them. As long as they have not been overwritten by other data to the point where they can no longer be reconstructed, Power Data Recovery can find it, reconstruct it, and make it available to you once again.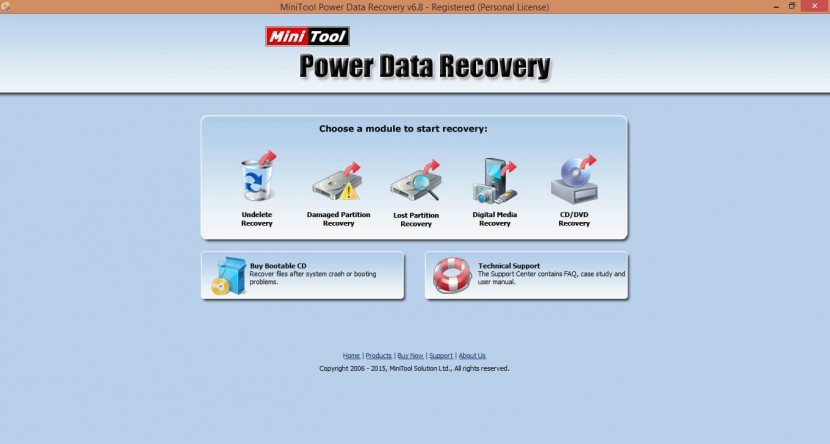 The very easiest is when you delete something and dumped the recycle bin and realize that you lost something. Simply use the first option to recover the deleted material and you're done. It is one of the fastest ways to do things.
The next situation is recovering from a damaged partition. This is a bit harder as the data may be somewhat corrupted. This program will do all that it can to recover the data, but it is also a real possibility that some stuff may be lost.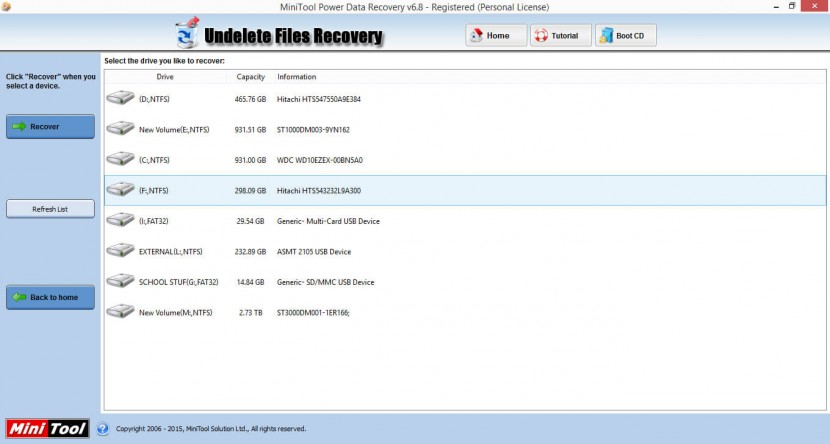 Now this next one is an area I have had problems with once before. I messed up and lost my partition, then formatted my drive and all my data was gone. Lost partition recovery is designed to try and uncover the previous partition, and if possible restore the data that was on the partition. I have done it and can say using MiniTool Power Data Recovery was a blessing. I was able to undo a terrible mistake and while one or two things could not be recovered, the vast majority of my stuff was.
Two other modes are available and they are for digital media recovery and CD/DVD recovery. The idea that something is lost on a CD may sound odd, but if the disk is too degraded to read normally, this program will work to recover it for you. With digital media, the formatting is a bit different than on a typical PC so this program know just what to do.
I have made extensive use of this program over the years, and have got to say it is the best I have ever used. I have never been disappointed with the results, and have always managed to recover my files when accidents happen.
One last thing that must be said, you can buy a bootable CD that will allow you to recover data from your drive when you cannot boot to it because files have been lost to you.
We are influencers and brand affiliates.  This post contains affiliate links, most which go to Amazon and are Geo-Affiliate links to nearest Amazon store.
I have worked in and around many different types of computers. In the Navy, I used a magtape drive computer that was a step down from pen and paper. I later worked for a big computer company and after that, taught computer class's nation wide. I had the privilege of teaching 14,000 students in a 2 years period of time. Afterwards, I owned a small computer training and repair shop for a few years. I have owned C-64's, Pc's of various types, Amiga's, and even Mac's. I now have included the android to my collection. At any time, I have close to 15-20 computers or combinations of computers and game systems in the house. I look forward to more.