I was sent the MOCREO SOUNDBASE Echoes Bluetooth speaker to review, and this speaker is Stylish, Dynamic, Modern, and Portable! All this and more is what the Mocreo Echoes proclaims to be. Usually when a product exclaims such things it's usually to hide something. Most try to hide the enormous price or glaringly bad battery life. Others will try to hide the poor craftsmanship and even bad sound quality. So, as usual, I was a little skeptical about the Mocreo Bluetooth Speaker that has it all. I know this is an ongoing theme for me but, after working in retail for so long, you figure out the contenders from the pretenders.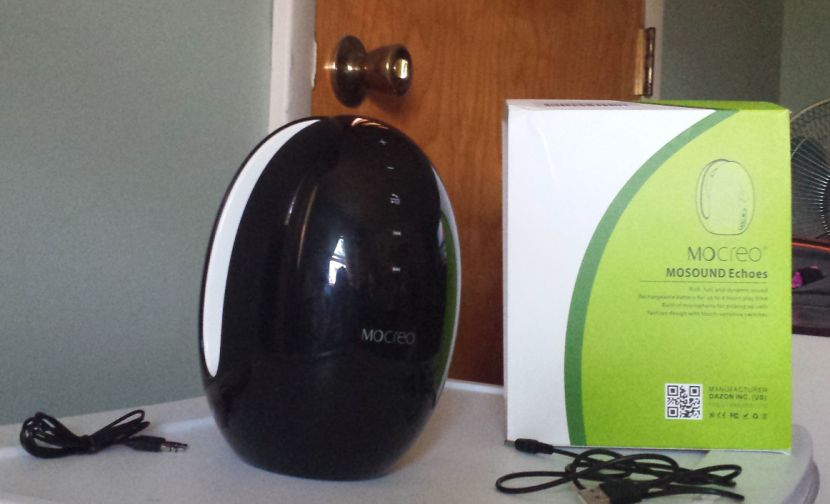 At first glance, the Mocreo Echoes doesn't inspire much. It looks like your average run-of-the-mill bluetooth speaker. It has your basic on/off switch, an auxiliary port and a DC 5V port. There are cords for both and the DC 5V is a USB cord which is very convenient. When you turn it on and when it pair with a mobile device it produces a very audible sound. When the speaker is on, the center has two blue rings that light up and blink slowly. It's a very cool effect that could've been made cooler if it pulsated along with the beat. The last thing on the back of the device is a mic as this is also a handsfree device. On the front there's a volume up, volume down, previous and next song as well as a play pause, answer call button.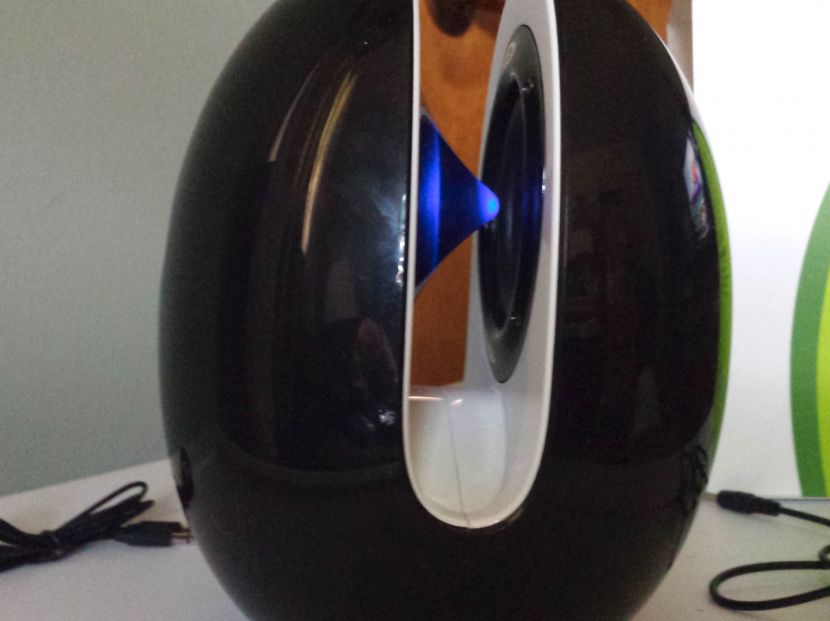 I'll get the negatives out of the way quickly as there are so few to really talk about. The sound isn't amazing, there's no haptic feedback when pressing the buttons and the blue lights don't go along with the beat. The material is a bit of a fingerprint magnet so it needs to be wiped down a lot of it will look pretty nasty. Outside of those, I can honestly say there's nothing else that's really a negative on this speaker. Now I said the sound wasn't amazing but it is very, very good. The battery life claims four hours but I've run it at three times that length without needing to recharge it. It comes with the two basic cords you need and the USB makes it universal. The portability factor is very convenient as it is lightweight and can easily be held in one hand. The range is fairly decent as well. I can make it around 20-25 feet before it starts to break up and that's in my house.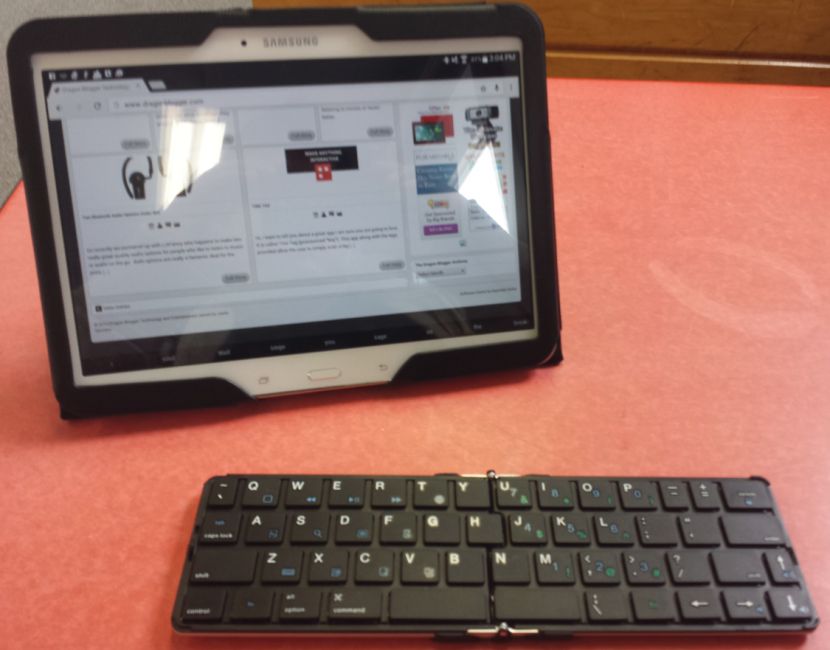 All-in-all I firmly believe that the Mocreo Echoes Bluetooth Speaker is a great addition at an affordable price for anyone looking to enchance their listening experience if they haven't already done so. While the price is listed at $120, I have yet to see it go over $50. As long as it stays at this price it is definitely a great buy.
Here is my video review as well!