We are influencers and brand affiliates.  This post contains affiliate links, most which go to Amazon and are Geo-Affiliate links to nearest Amazon store.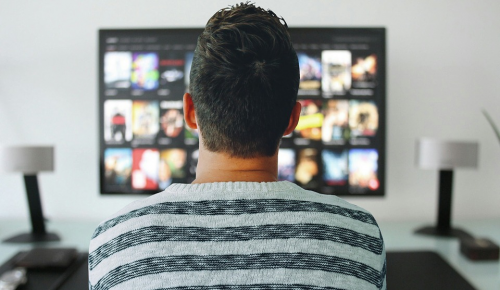 We live in an age of continuous technological advancements, and that means everything we use is digitized, automated, and simply makes our lives easier. Home automation is the future, and it's a trend that will live on in many homes. Whether you use it for safety, to simplify and speed tasks or chores, or even for entertainment, smart devices were labeled 'smart' for an excellent reason.
They always have a way of amplifying any experience for the better, even if you're just watching a good movie in the comfort of your home. Getting the right gadgets can be a little overwhelming, and you never know where to start. You need to be able to equip your home with the ultimate smart entertainment devices to provide a comprehensive home entertainment experience. And we've got you covered with this guide.
Why You Need Smart Devices
You might be wondering why on earth you would need smart entertainment devices when any speaker or TV would do. Think again. The beauty of smart devices is that they let you control everything in terms of the music you're listening to, the shows and movies you're watching, or any other type of entertainment. You'll be able to do so with wireless and Bluetooth technology that allows you to use a voice command or control the device remotely. Anything and everything is accessible and convenient, and these devices are getting more intelligent by the minute. Below is our guide to the must-have devices to create an immersive smart home entertainment experience.
Smart Speakers
Speakers are everything when it comes to enhancing your entertainment experience at home. The Amazon Echo Dot is currently making waves as the perfect addition to your smart home entertainment devices. It's a stylish and efficient device with the virtual assistant Alexa who can answer any questions you have.
Not only will you listen to your favorite music, but it's also portable and can connect to any other device. Let's say you want to use a waterproof speaker as you take a bath or an outdoors speaker for your deck and patios along with your echo; you can easily choose the best speaker for echo dot that can connect to it to provide premium audio quality. Using an external speaker can also expand the sound system around your home with ease. Whether you're a movie buff, a music aficionado, or even a sports fan, you'll need the best speakers in the market.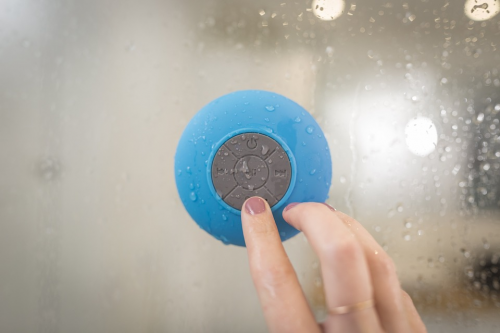 Smart TVs
No entertainment is complete without a high-quality TV that delivers a stunning theater-quality experience in your home. Television has come a long way and has continuously developed to enhance our entertainment experience by changing the way we view content at home.
Nowadays, smart TVs are Wi-Fi enabled to allow you to stream any online content, connect to any of your devices to make viewing on a bigger screen easier, and include a voice-controlled remote. Watching anything you want on the multiple streaming services available today has never been easier. And the best part? You get to do that in high definition in 4K!
Smart Projector Systems
If you want to take your viewing experience to the next level, then consider installing a projector system in your family room. Most smart projectors will come with a guide on the throw distance required between the screen and the lens, and you need to make sure your room's measurement fits the device as well.
These smart devices can be controlled by voice command, which is highly necessary when you don't feel like getting up. You can command it to shut off or on, change the volume, or even change the input source and control the USB media player. They also provide a theater-quality viewing experience with 4K.
Smart Lighting
To truly create a theater-like experience in your own home, you need to have the right lighting. Smart lighting today allows you to control it from an app on your smartphone. You can quickly dim the lights, turn on or off, or even change colors. Anything is possible with today's smart lighting as they can truly create a fun and relaxing atmosphere at home.
For years, we used to go to the movie theater to go through a visual experience like no other. Nowadays, we can create an immersive visual and audio experience right in the comfort of our own home. Smart devices have allowed us to completely control our own entertainment from easy online access, compatibility with other devices, voice-command control, high-quality audio, high definition viewing, and many others. If you want to level up your home entertainment experience, be sure to get the right and smart devices.
We are influencers and brand affiliates.  This post contains affiliate links, most which go to Amazon and are Geo-Affiliate links to nearest Amazon store.
I am interested in all things technology, especially automation, robotics and tech that helps change how society will live in the future.