We are influencers and brand affiliates.  This post contains affiliate links, most which go to Amazon and are Geo-Affiliate links to nearest Amazon store.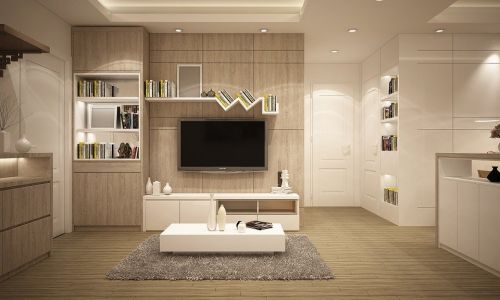 Your living room is typically where everyone in your household gets together to spend some quality time with each other. Hence, aside from making certain that it is comfortable, it is important to ensure that you equip it with living entertainment essentials.
Thus, below are some best selling items suitable for your living room entertainment.
Recliner Sofas
Wouldn't it be nice to be able to put your feet up after a long and busy day? This is where a recliner sofa comes in because it is one of the most comfortable ways to relax. It is also the perfect chair to sit on while you are watching your favorite movie or TV show because it allows you to lean back, while holding your snacks, too. This makes a recliner sofa the ultimate addition to your living room, regardless of whether you have a home theatre system or not. It is quite a large piece of furniture so you need to place it in a strategic location in your living room to maximize your space. Design-wise, you have the option of making it the focal point of your living room. Adorn it with throw pillows and blankets to make you even more comfortable during those long movie nights.
Wall-Mount TV
These days, the living room is often equipped with a flat-screen TV. For an aesthetic design, some customize built-in cabinets to house their television sets. Others who are geared towards a more comfortable viewing opt for a full-motion wall mount. With the latter, you will be able to swivel your TV to your direction, allowing you to sit anywhere comfortably in your living room. But don't think that a wall mount TV set won't blend in with your interior design because it does, especially when you are leaning towards a contemporary or modern living room theme.
Wall-Mount Speakers
Do you enjoy listening to music? If you do, then you would love to be able to enjoy listening to your favorite playlist anywhere in your living room. One of the best ways to do so is to install wall mount speakers that have a 132-degree speaker swivel and a 30-degree tilt that enables it to provide excellent sound. As stated by the experts behind Living Entertainment, in getting wall mount speakers, it is important to consider premium brands that offer a warranty. This will give you the guarantee that the wall mount speaker you are getting for your living room is fully functional, with all its features effectively delivered.
Standing Speakers
Standing speakers is also great for your living room. Apart from enhancing the overall look of your living room because of their sleek look, standing speakers are manufactured at a listening height that is designed for optimal audio performance. Another great thing about standing speakers is their durability because of the aluminum materials that their stands are often made of. Also, if you are concerned about housekeeping the cables, don't fret because standing speakers has integrated wire channels that hide the cables.
Woofer Speakers
Not all people have a home theatre system, but if you are one of the lucky few who do, it is best to integrate a woofer speaker in it. The low frequency sound emitted by a woofer speaker will generate a more realistic vibe, particularly while you are watching a movie. Ideally, you need to install two woofer speakers on each side of the room to be able to create balance. However, if you only have one, then you have to decide strategically on which side it will be placed. Try placing it in one of the corners of your living room to allow the woofer to distribute the sound evenly.
Turntables
If you think that turntables are a thing of the past, better think again. Turntables are making a comeback with contemporary ones sporting a plug and play design, making it easy for you to set them up. The high-quality components of these modern-day turntables will also allow you to listen to analog records with premium sound quality. Think of high precision aluminum tonearm, gold plated contacts, stainless steel and bronze bushing, silicon belt with optimum damping, as well as a sapphire tonearm bearing, which new turntables are made of.
Lighting
The perfect type of lighting is important for your living room because this sets the overall tone of the space. Lights that are too bright might distract you when you are watching a movie, but lights that are too dim are not good for your eyes while you are reading. So it is important to strike a balance between the two when it comes to your living room lighting.
Thus, consider bulbs that can be dimmed down at a certain level because these are the bulbs perfect for a home theater system. Also think about table lamps which can be a great addition to your living room, particularly if you are a bookworm who loves to read in the living room. Nevertheless, you may consider overhead lighting with a couple of bulbs to ensure that your living room is well lit. If you have a low ceiling, a flash mount would probably be the best option to go with.
Coffee Table
A coffee table is not only intended to hold your coffee in the morning or your midnight snacks. Think of it as a piece of furniture that accentuates the overall look and feel of your living room. Although you will not normally find a coffee table in a home theater system, it is often the focal point of an open living entertainment. When you do get a coffee table for your living room, get some coffee table books ready too, because these can come in handy when you are in the mood for simply browsing through books rather than watching a show.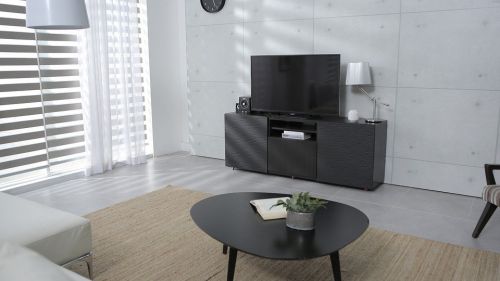 The advancements in modern technology paved the way for you to experience an ultimate entertainment package in the comfort of your living room. A superb surround system made possible with high-quality speakers will guarantee that no one will miss your family movie nights. In parallel, it can also bring your family together in creating awesome music. Perhaps now is the time that you consider equipping your living room with media entertainment ideas, but that is if you haven't yet.
We are influencers and brand affiliates.  This post contains affiliate links, most which go to Amazon and are Geo-Affiliate links to nearest Amazon store.
I am interested in all things technology, especially automation, robotics and tech that helps change how society will live in the future.