We are influencers and brand affiliates.  This post contains affiliate links, most which go to Amazon and are Geo-Affiliate links to nearest Amazon store.
Everyone has had that moment of panic when you think you've lost something important. Whether it's your wallet or your phone, there's a moment where you're worried it's lost. Wouldn't it be great to make sure you never lose your stuff again? That's the goal of the MINT H and the MYNT ES. While they both work differently, there are a few things you should consider if you're looking to get either of these to protect your possessions.
The MINT H is designed to find things around your home, the MYNT ES is designed to be brought with you on the go. I'll break down each product and what you need to know.
The MYNT ES
Installing the MYNT ES was simple. You download the app and connect the two devices, then BAM, it's ready to use. It didn't have any hiccups in the installation process, it just connected easily and stayed connected. The battery can last for over a year, which is a huge benefit because buying batteries all the time is a constant headache. It would be interesting if they ever came up with a rechargeable one so you can continually use it without having to worry about the battery life.
The MYNT ES is the improved version of their original tracker. They switched up the design, reduced the price, and tweaked the sound. It works with iOS 8.0 and Android 4.4.4 and above. (I saw a few people mention on Amazon that they can't find it on the Google Play store, so double check before purchasing.)
There is the ability to see the MYNT ES on a map so you know where your devices are at all times. I would include a screenshot of that, but it's my home address, so, maybe next time. Essentially, once they're synced you can use the app to find the MYNT ES either through the map or make it have an alarm go off so you can find it.
Find your phone, too
One of my favorite features is that you can also use your MYNT ES to find your phone. You simply push the button and your phone will make a noise. I found there was about a one second delay between pushing the button and having it go off. I buried it far in a suitcase in my other room, and I'd say it was moderately loud, but I might definitely struggle to find it if it was in a bigger house.
Features of the MYNT ES:
The battery lasts for over a year
Loud alarm for easy finding (80 dB)
Compatible with with iOS 8.0 and Android 4.4.4 and above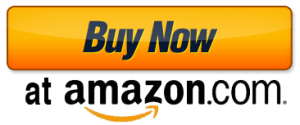 The MINT H
The MINT H is different than the ES due to the fact that it doesn't sync with your phone. This is more for household items that you keep losing track of and need to find. It was incredibly easy to set up and I liked that there were six beepers in here instead of having to buy six separate ones. There's also space on the back of the remote to write what each beeper goes to. It's simple and straight-forward. It also included an opener so you can quickly open each tracker.
While the MINT H is advertised to have a sound of 90 dB, it didn't seem to get that loud. However, it was still louder than the MYNT ES. According to their site, the battery lasts about six months. It's ideal for someone who keeps misplacing things or has a lot of family members who move things and needs to find the essentials as fast as possible. So, each button worked perfectly and at every part of my apartment. Also, each MYNT H has an opening for easy attachments, and it also came with adhesives and rings to attach them to whatever items you need.
Features:
Six separate trackers
Uses 433 radio frequency
Comes with batteries for every tracker and the remote
Video review: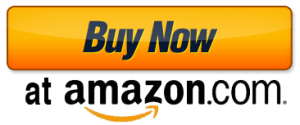 Disclaimer: I received this product at a discount for the purposes of testing it and reviewing it.  All opinions expressed are truthful and 100% my own.
[P_REVIEW post_id=1086462 visual='full']
We are influencers and brand affiliates.  This post contains affiliate links, most which go to Amazon and are Geo-Affiliate links to nearest Amazon store.
Jackie is a writer out of Denver, Colorado with a never-ending passion for good TV shows, gadgets, and old-school video games.
Compensation Area of Interest I've been writing articles online for over 8 years, but I'd like to start getting into the review world. I love, love, love TV shows and gadgets.