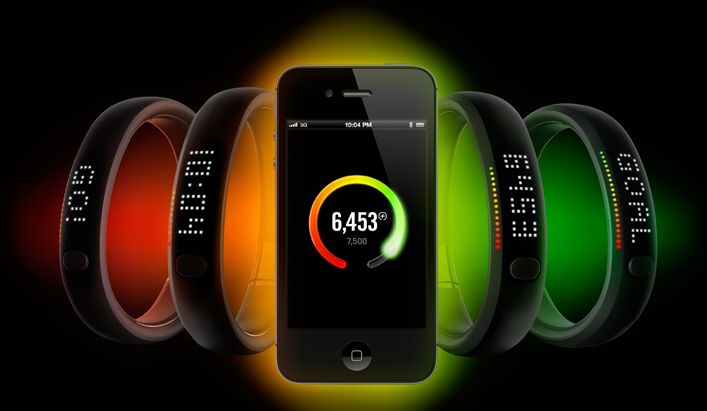 It is very important for everybody to keep themselves healthy, which means that not only one should maintain a good diet, but also maintain a regular exercise routine. As far as the statistics say, it is not possible for people to keep track of their daily routine with their day-to-day busy lives and only a very few percentage of them strictly follow good healthy routine. So we have just the right kind of an accessory, that not only motivates you to keep yourself healthy and running, but also keeps track of all those minor details that necessary for a healthy living.
Nike, the brand which is well known for its high quality and reliable sports products and accessories, has introduced another new product called the Nike+ FuelBand. NIKE+ FuelBand, an innovative wristband that tracks and measures everyday movement to motivate and inspire people to be more active. Activities can now be measured through a new metric called NikeFuel: the more active you are, the more NikeFuel you earn.
"The NIKE+ FuelBand is a way for Nike to further evolve the exciting possibilities of merging the physical and digital worlds. Nike has always been about inspiring athletes, and the NIKE+ FuelBand will help motivate them in a simple, fun and intuitive way", said Mark Parker, President & CEO of NIKE Inc.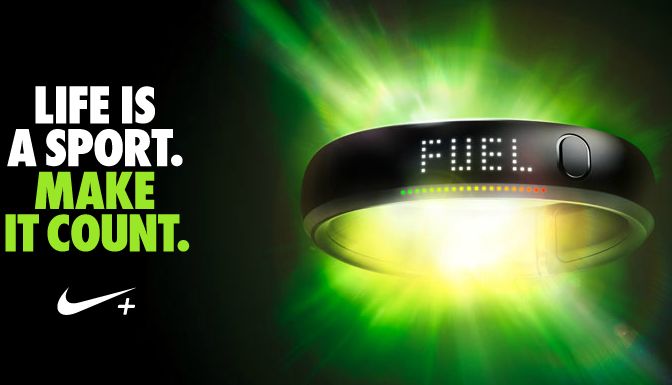 The Nike+ FuelBand has been specially designed in the form of band, that can be worn throughout the day, thanks to its user-friendly and ergonomic design. The FuelBand uses the built-in accelerometer, which keeps track of all your activities and provides you with resulting information on its LED dot matrix display. The four different metrics that can be caliculated by the band are –  Time, Calories, Steps and NikeFuel.
Everyday users will be able to set there daily goal of how active they want to be, and how much NikeFuel they want to achieve. The NIKE+ FuelBand displays a series of 20 LED lights that go from red-to-green as the user gets closer to their goal. To get all the recorded information, you either need to plug-in the FuelBand into your PC's USB port, or you can simple connect with the band from your mobile device wirelessly via Bluetooth with the help of Nike+ application.
The Nike+ Fuelband is now available for purchase in the US at Nikestore.com for a suggested retail price of US $149.
Gadget freak, mad abt cars, share my b'day wid A R Rehman, no wonder i m mad abt music, DSLRgrapher, Blogger…