Lately smartwatches are becoming a new trend and many companies are jumping on the idea. Just like them, No. 1 phones are launching their 3rd line up of smartwatches which is a standalone smartwatch called No.1 Watch. Standalone Smartwatch means a smartwatch that doesn't need to be connected to a smartphone to view your messeages, calls and other stuff. So how do you see text messages, calls and other stuff? Well simple, you insert the sim directly into the smartwatch this time, unlike the other two models they offer, one of which I'll be reviewing soon.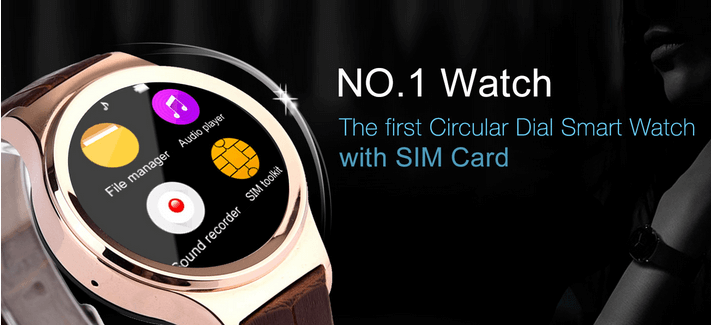 What's inside:
The No. 1 Watch has the MT6260 processor as the life line, 64MB of RAM and 128MB of ROM and Linkit as the operating system. The No. 1 Watch is also equipped with a little speaker so you can listen to songs right off of your smartwatch and it also support MP4 video format. The experience of watching videos or movies might not be enjoyable on a 240×240 screen but still it's better than nothing. The watch also have support for microSD card of upto 16GB capacity which you can install by removing the back cover. The watch also has a 340mAh battery as the life support.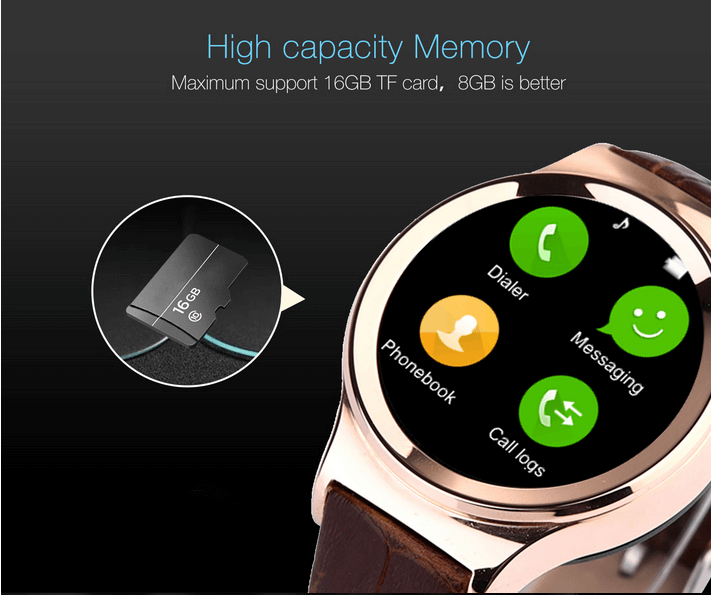 One of the main feature of the No. 1 Watch is that is has support for 1x micro SIM card (2G: GSM 850/900/1800/1900MHz) so in case your smartphone battery is low or you just don't want to take your smartphone out or just want to show off your new gadget, you can insert the micro SIM card directly into the smartwatch by removing the back cover. The watch also have support for Bluetooth 3.0 so in case you don't want to insert a SIM card into the watch, you can just pair it up with your smartphone and do various tasks.
What's outside:
The watch has a Nano-Glass screen which seems to be a scratchproof design and stainless steel as the body. There's a dial at one side of the smartwatch which I would assume is for navigation while the smartwatch does have  touchscreen support. All of these will be wrapped around your hand by the leather straps which seems to be irreplaceable.
Other Features:
Like most of the smartwatches, the No. 1 Watch also helps you keep up in shape. It has a built-in pedometer which tracks your footsteps. It also have a built-in sleep monitor and Sedentary Reminder app. It also has a Anti-lost application which according to description helps you find where your mobile is, I'm assuming by playing a ringtone or something even if it's on silent mode. There are also some nice Bluetooth feature like controlling the music/video player, waking up the phone by flipping your arm, controlling the camera (currently support for Android only) and more.
Availability:
Order the No. 1 Watch from one of our partners like Gearbest.com where you can get it with free worldwide shipping!
For more details, visit http://en.001phone.cn/product-no-1-watch-102.html