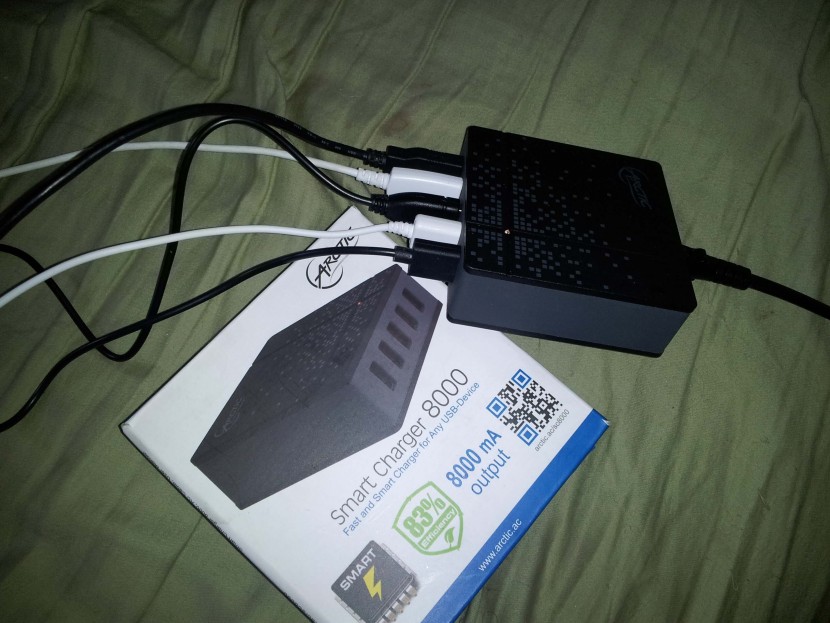 Help me, please. I have all these devices and only a limited supply of electrical outlets! If only there were an affordable accessory that had multiple USB charging ports. All joking aside, you wouldn't really think you need something that supports up to five devices until you wind up needing to charge everything all at once. Sure you could just find a handful of outlets throughout the house but, honestly, that just sounds frustrating and very unorganized.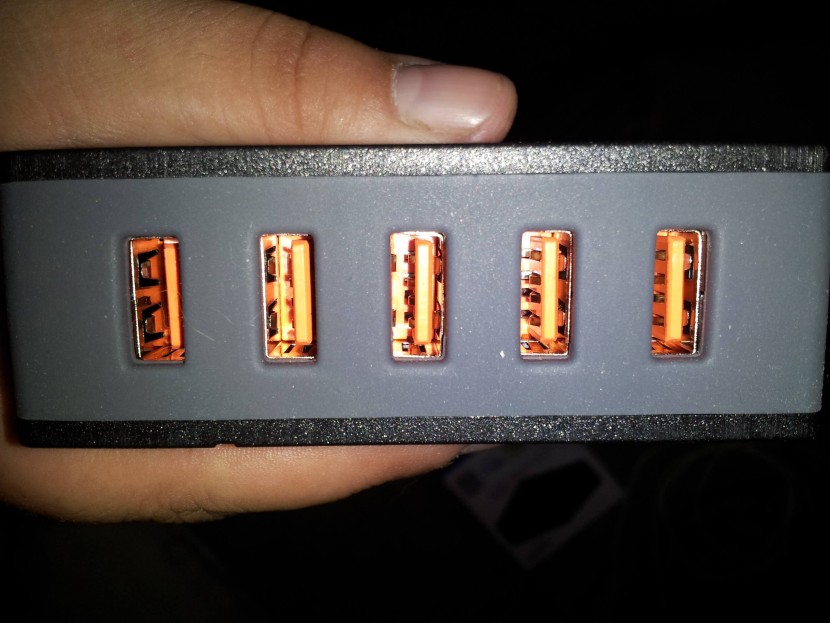 Luckily, there's the ARCTIC Smart Charger 8000. This five-port USB gadget is perfect for your charging needs. It's light and compact, which makes it a great traveling companion as well. It has 40 Watt – 8000 mAh fast charging power that can deliver up to a 2.9 amps per port. It says you can charge up to three tablets and two smartphones, but I've used it to charge anything and everything that uses a USB cord. It's also fairly energy efficient so you won't have to worry about extra money out of your pocket for charging your toys!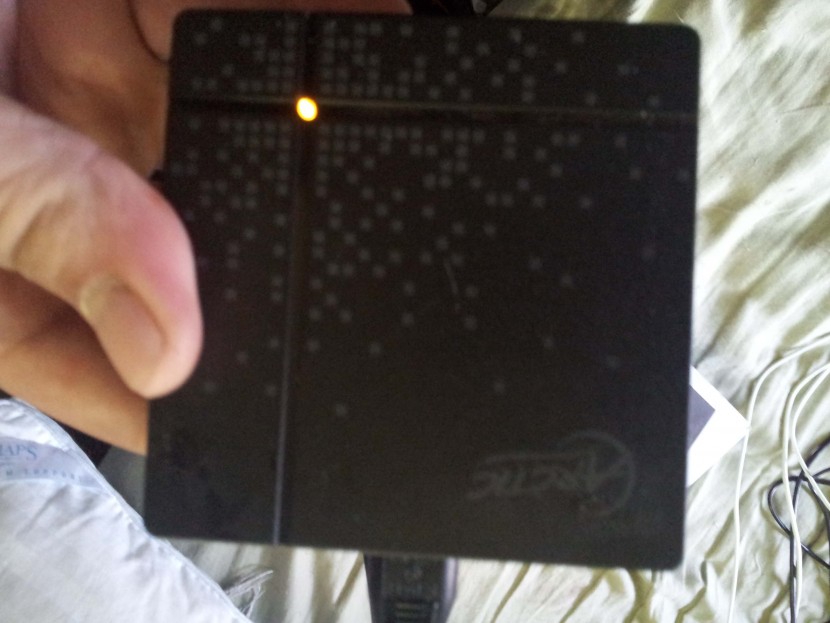 Like I said, the ARCTIC Smart Charger 8000 is light and compact so it is easy to store once you're finished and it won't take up much space. It feels incredibly lightweight for what it can accomplish and, from my brief time handling it, it doesn't overheat or get that hot. Although it boasts being able to charge a device with up to 2.9 amps, it uses smart technology to adjust and only output the proper amp to the device plugged in.  So this means it won't put out more amp than a standard input for the Samsung Galaxy S6, and so it won't actually charge my Samsung Galaxy S6 Edge faster that the 2.0 amp charger that comes with the phone.  I charged the Samsung Galaxy S6 Edge along with my Samsung Galaxy Tab 4 10.1″, and it didn't seem to do a whole lot better than the single charger but the fact that it charged both devices from a single hub using 1 wall outlet was just fine.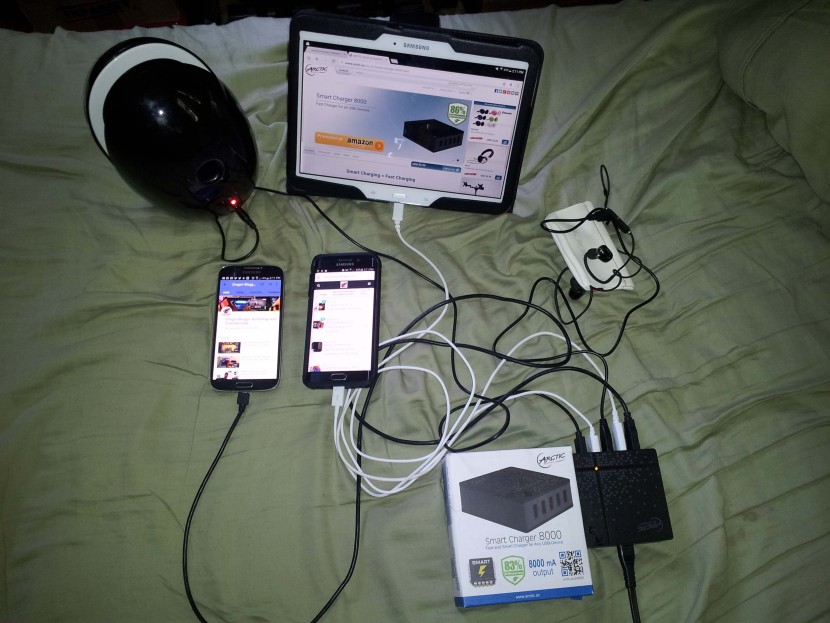 The only actual negative I can think of about the Arctic Smart Charger 8000 is the grey rubber that surrounds it loosens up and my USB cords get caught on it. It's only a matter of being delicate with it, but it is a little discerning. Outside of that, the ARCTIC Smart Charger 8000 is a great little gadget that packs a powerful punch. The price point is great and I highly recommend this product if you're in need of multi-USB charging.