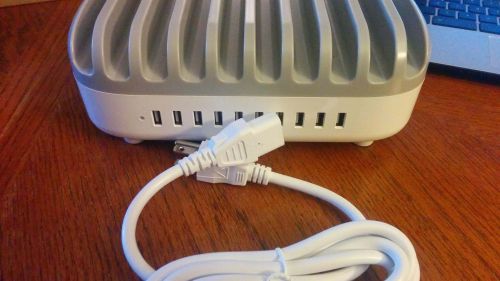 I was given a chance to review the NTONPOWER 10 port charger. With 5 people in the house and everyone using phones and tablets, this is going to be great for me.  Being able to minimize the wire clutter and trying to remember where I plugged something in.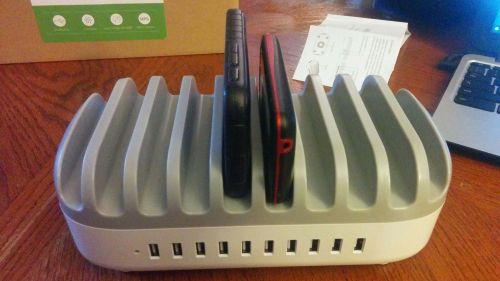 First thing I like about this is that I can have everything charge in 1 spot and keep everything neat and organized. You can see the top of the charger has 10 slots to be able to hold everything you are charging. The dividers being 1′ wide are also big enough that I can leave the case on my phone.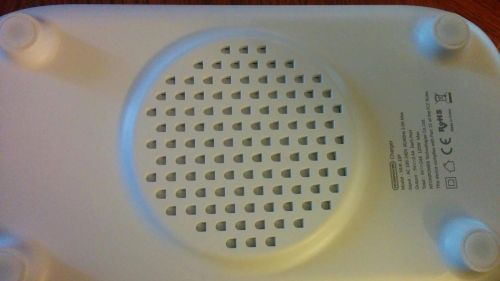 Another great feature is it has a built-in security system so it ensures that it will not overheat and has protection over an electrical short circuit. It has built-in cooling fans and is made from a fire retardant material making it fireproof for up to 750C and will automatically turn off after reaching 100C.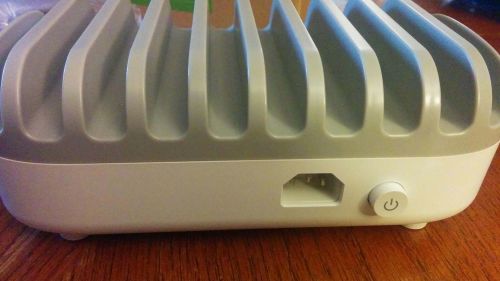 Any item that you need to charge that uses a USB cord can be charged with this power station.  Each time it detects a USB cable it will self-adjust to the right current level needed for each item.  You can use it for phones, tablets, iPads iPods or even USB lamps or USB fans as well.  Each port charges 5v 2.4A standard charging power (total 120W power supply output).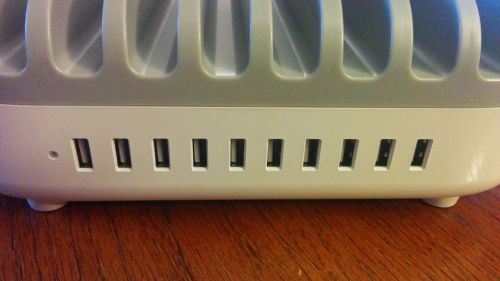 This is perfect for anyone who has lots of things to charge. This would also be great for teachers or offices who need to charge for plenty of people.  Able to charge quickly, quietly and organized.  Save desk space and cord clutter safely. Comes complete with docking station and power cable.
This item was supplied to me for review purposes.
Official specifications:
Dimension: 238 x 130 x 98 mm
Input: 100-240VAC 50/60Hz 2A max.
Material: Aluminum Alloy + ABS
Heat Dissipation: Cooling Fan Ventilation Holes
Total Output: 5V 2.4A*10 120W
Each Port Output: 5V2.4A max
Charging: Smart IC+Synchronous Rectification+Current Limit+Wide Voltage
Features: 10 Stands for Phones/Tablets