This is a review of the NUOXI X5 Gaming Headset.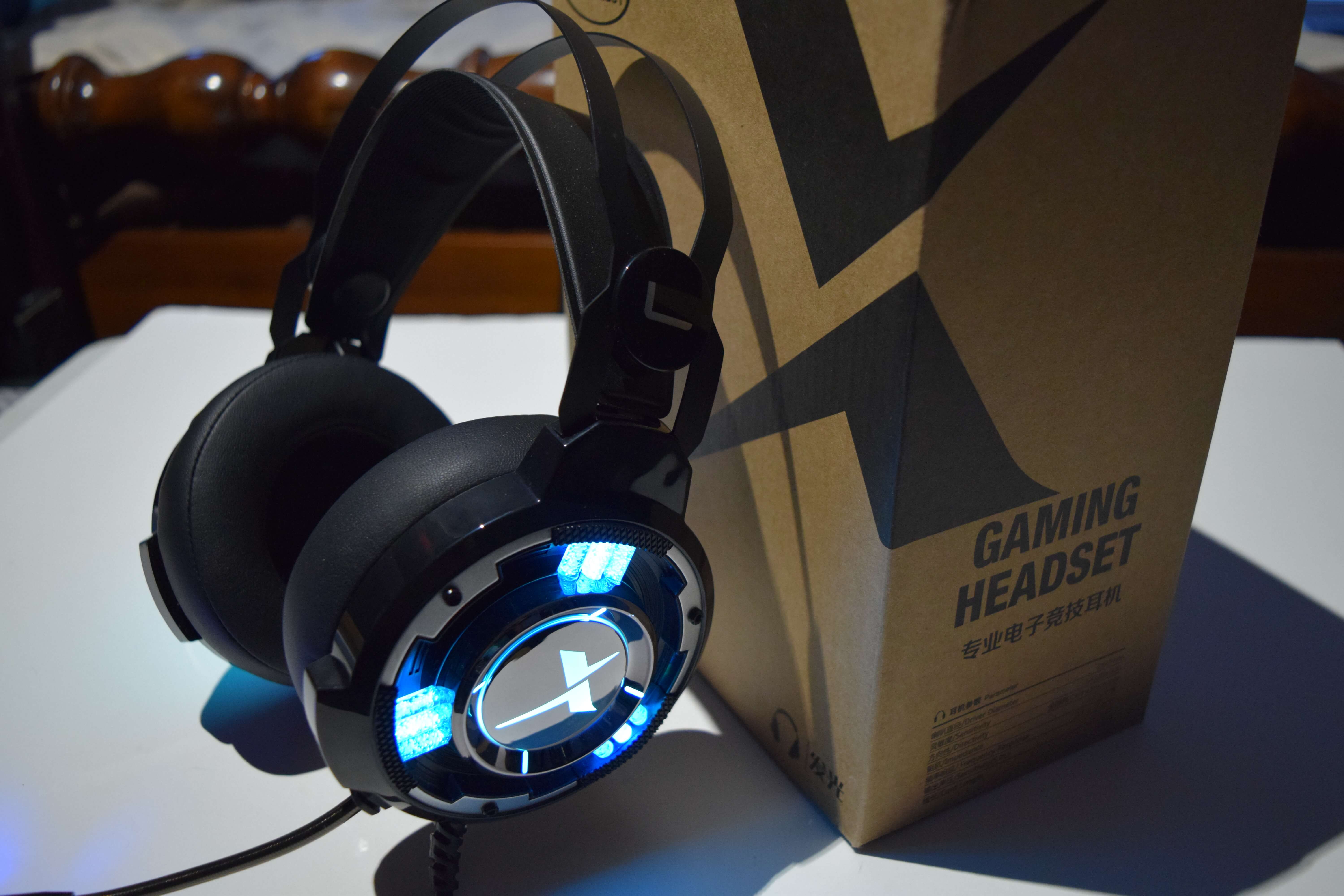 Overview
This is a mid-to-cheaper range headset and it can currently be purchased on Amazon for $29.99.
This headset plugs into the device it is being used with via USB.  This offers a much higher power supply than can be offered through a 3.5mm headphone jack.  It also means that this headset is meant to be used with a PS4 or a PC/Mac, and not a mobile device or Xbox (without some serious dongles).
Design:
To start off, I think the design and build quality of this headset is good, and pretty standard for this price range.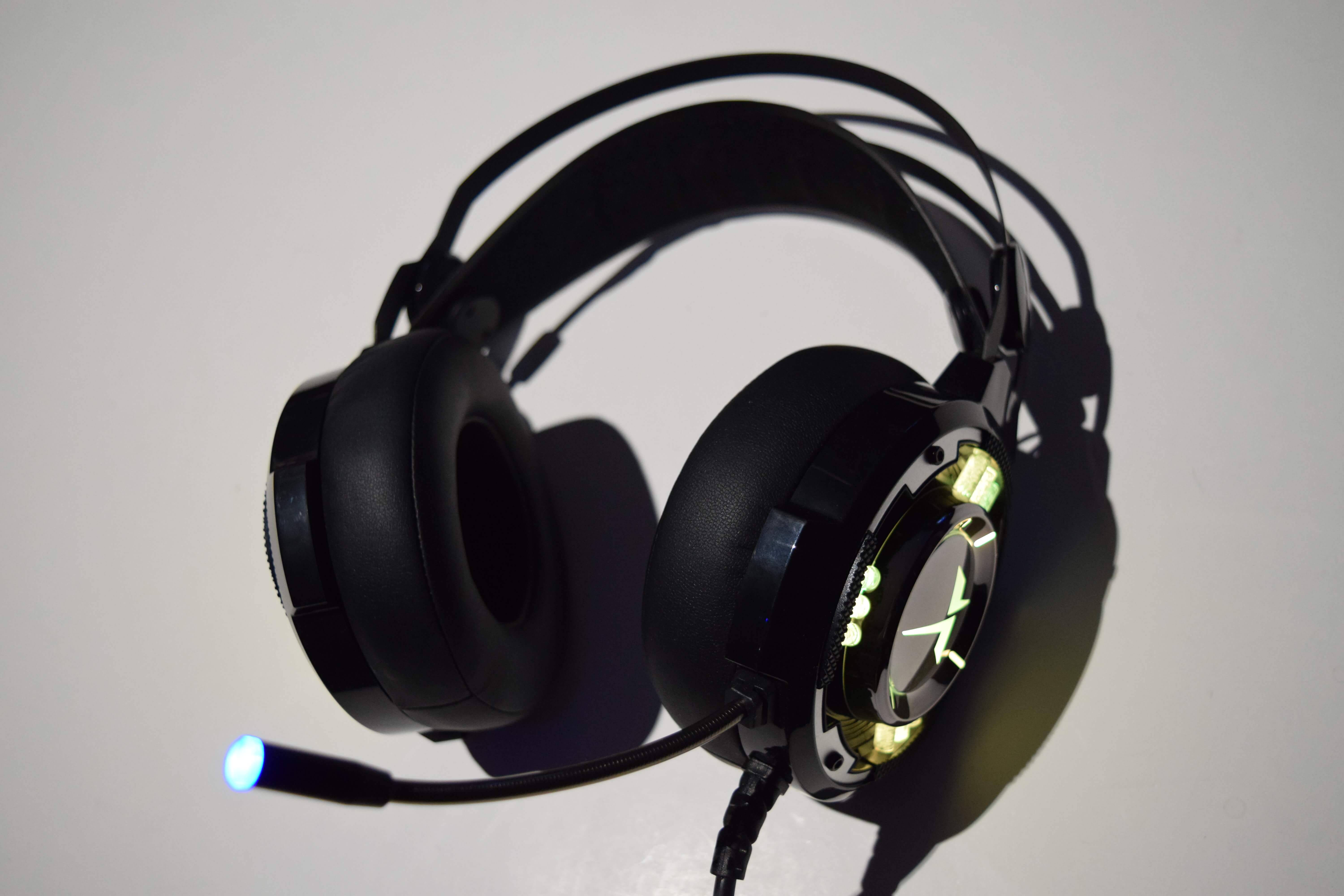 The earpiece shells are made of a shiny chrome plastic that seems to be solid.  NUOXI definitly spent some time designing them.  The shells are pretty intricate with LEDs that cycle through the color spectrum.  NUOXI's logo (a large X decal) is also featured on the side of the headset, and it lights up.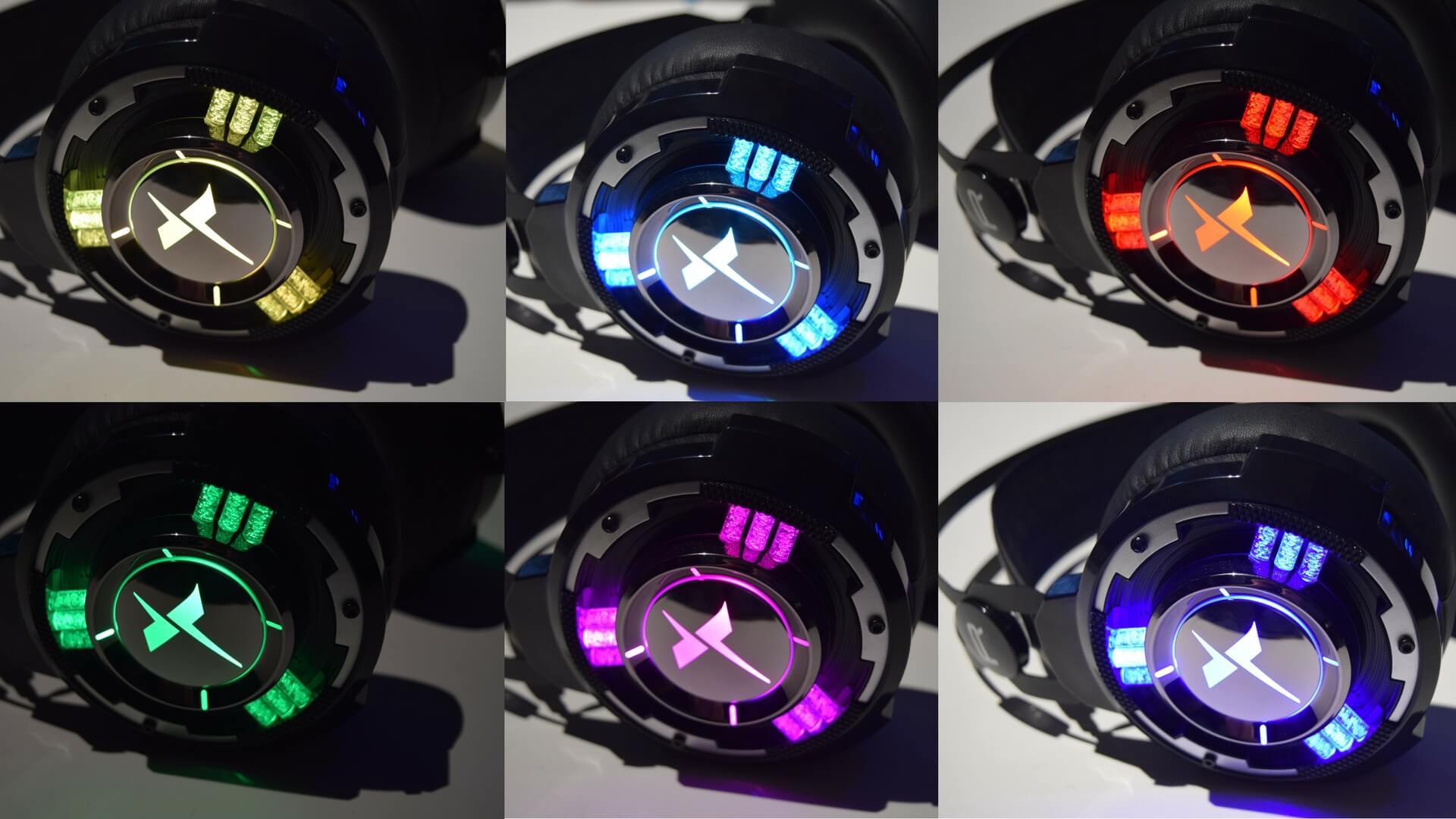 The headpiece design is interesting and different than most headsets.  Rather than having an adjustable top piece, there is a comfortable strip of padding is inside of the headpiece frame that is attached by a retractable band that actually makes the headset automatically fit to any head size that it is placed on.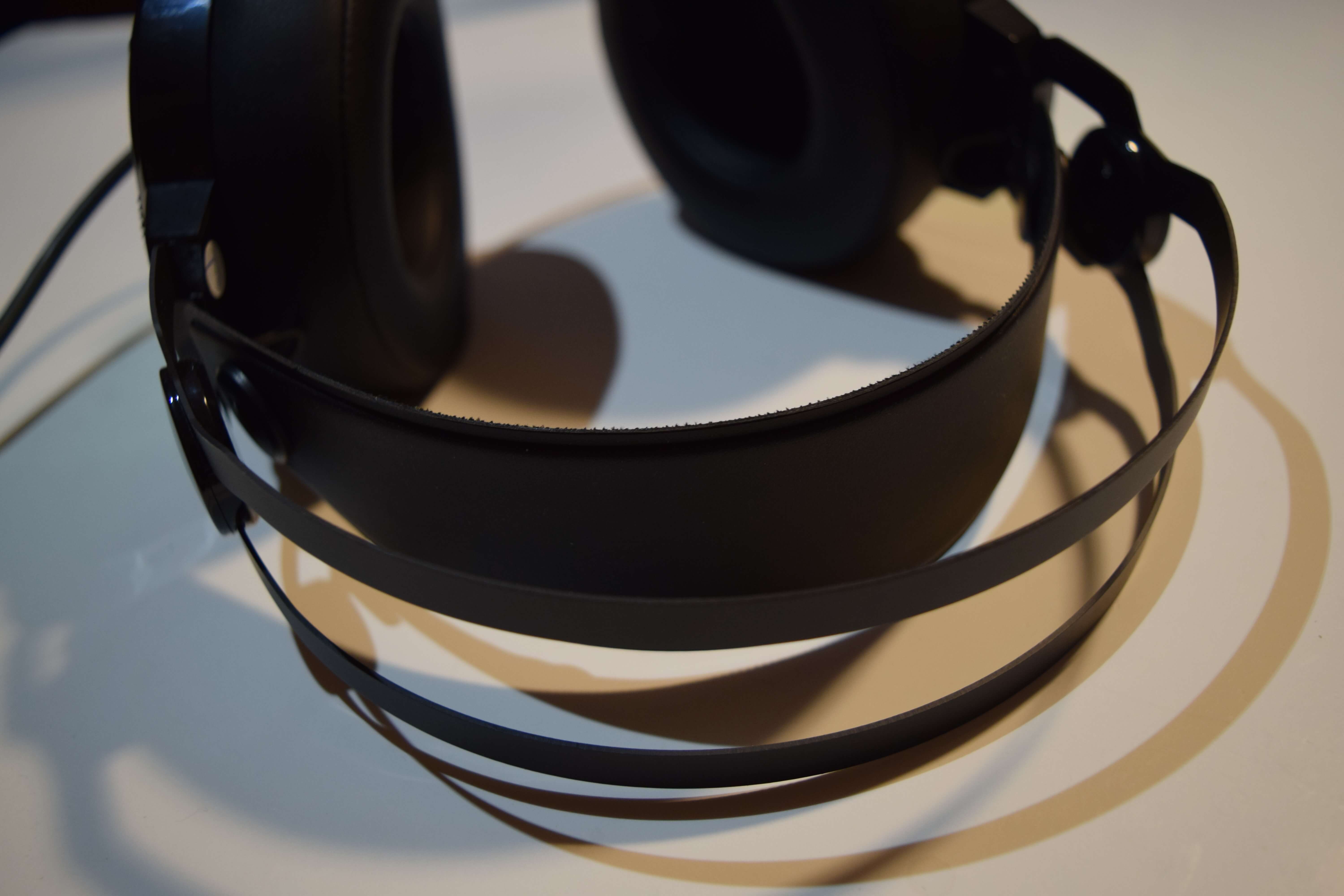 There is also a scroll-wheel volume adjuster on the back of the headset that can be used for precise volume changes.
Microphone:
The microphone attached on the headset is is bendable and can be adjusted to fit easily over any person's mouth.  The mouthpiece of the mic lights up at the end which looks cool, but can be a bit of a visual distraction at the bottom of your peripheral vision.  The sound quality that it offers is great and will offer clear communication or let you record high quality voice overs.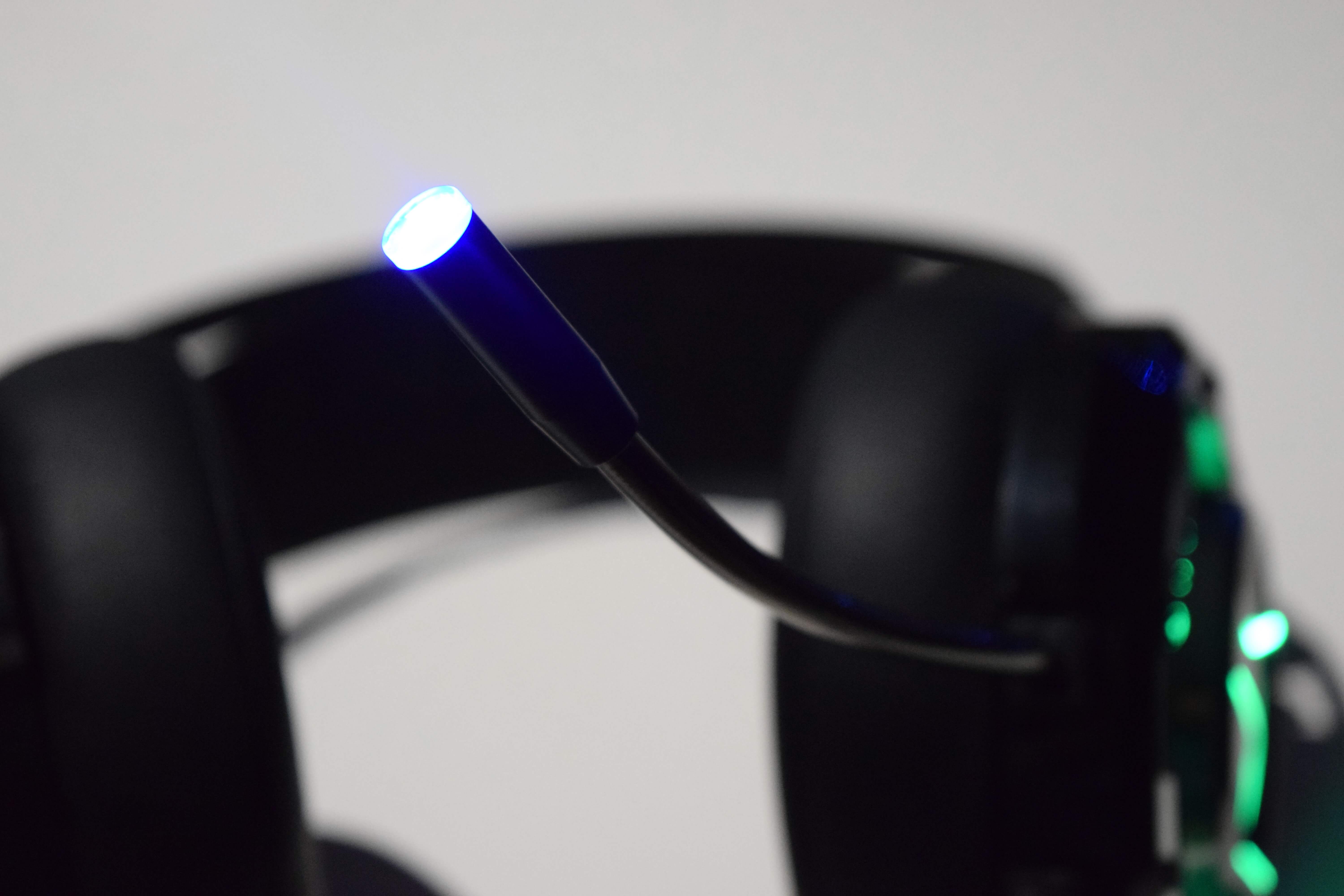 Sound Quality:
Next on to sound quality.  The bass that the NUOXI X5's can offer is quite impressive.  Even at a relatively low volume, you can really feel the power behind the bass and it gives a very enjoyable and immersive experience.  I'm guessing the fact that this is plugged in by USB is part of what makes the bass on these so great, offering more power.  In the sound clarity and high treble category, this headset is not quite as impressive.  It is still definitely acceptable, but just not quite as good as the bass.  Lastly, the surround sound ability and fullness of audio is very good.  You feel like you are enclosed by the sound.  I was very happy overall with the sound that this gaming headset provided.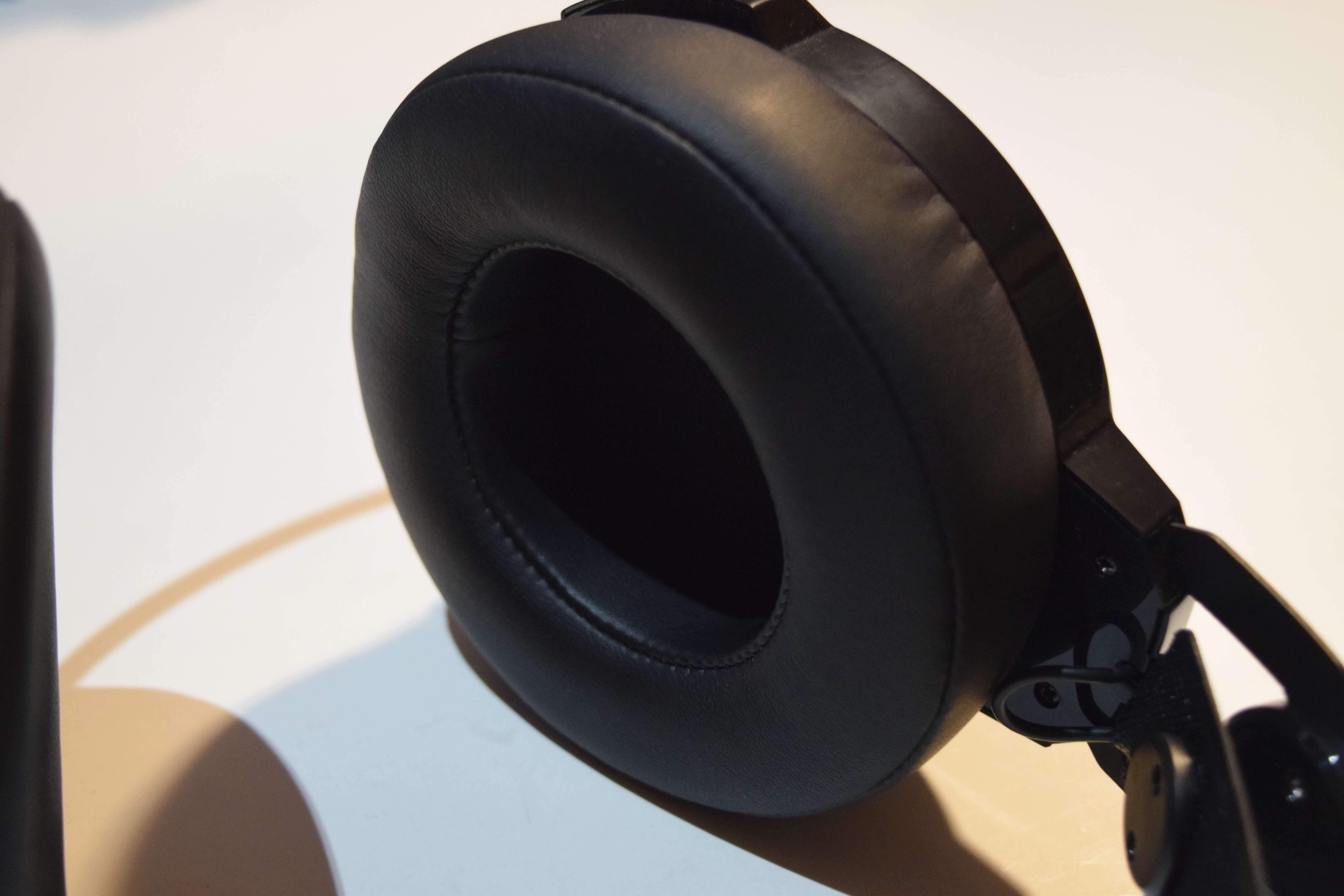 Overall:
Overall, I think the NUOXI X5 Gaming Headset is high-quality and comes at a great price of $30.  The headset includes a microphone that does a very good job.  The bass is outstanding and the sound quality is all around impressive.
I love to create video productions, writing, and technology. Product reviewing is a perfect culmination of all three of these. I also enjoy flying, crashing, fixing, and spending money on FPV quadcopters (a less scary way of saying drones).