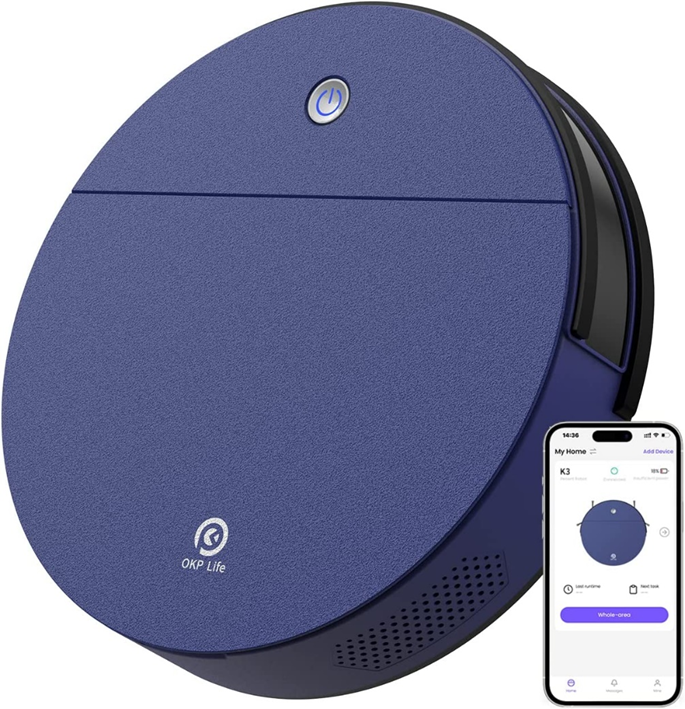 Tired of cleaning the home? Don't hurt your back again with the robot vacuum cleaner
Cleaning at home can be a boring task for most people (myself included), but do not feel bad, most people work and study, so there is not much free time to do cleaning at home. Fortunately, it is not necessary to hurt your body trying to eliminate the annoying dust, technology advances rapidly, which means that there are many technological products that will help make your life easier. Among those products are robot vacuum cleaners, a product designed so that you do not hurt your back again by trying to remove dust from your floor.
The robot vacuum cleaner, unlike a vacuum cleaner, can work automatically, this means that you can continue working on your computer, watch a movie, or do any other activity while the robot vacuum cleaner takes care of the cleaning. Although there are some popular brands, the price also increases and, in many cases, not always the quality guaranteed, some lesser-known brands offer great value for money. Suction power is usually good in most cases (even in cheap robot vacuum cleaners). Additional smart features can significantly raise the price of a robot vacuum cleaner.
The OKP K3 robot vacuum cleaner is a great option to consider if you want to make cleaning the home an easy task. It offers strong suction to ensure your floor is completely dust-free, and best of all, it works in homes with pets. Below, discover the most interesting features of this product.
Features of the OKP K3 robot vacuum cleaner
The OKP K3 robot vacuum cleaner is one of the best ways to keep your floor clean from annoying dust. The main feature of this robot vacuum cleaner is powerful 2000pa suction, this ensures that the robot vacuum cleaner can vacuum dust without problems. The powerful 2000pa suction is a surprising feature when you consider that most high-end robot vacuum cleaners usually offer the same and even lower suction power in some cases. Another important feature is the battery life, even though this robot vacuum cleaner is available at a great price the battery life is amazing. On a single charge, the OKP K3 can work for up to 100 minutes, which should be enough to clean much of your home and even complete cleaning. When the robot vacuum cleaner is discharged, it will automatically return to the charging station. You don't have to worry if you think the robot vacuum cleaner may fall down stairs or trip over people, infrared sensors help the robot vacuum cleaner avoid accidents. You can choose between 4 cleaning modes that offer different types of suction power, so they will also be useful to save battery. Finally, you should know that you can control this robot vacuum using an application for mobile devices or using your voice with Alexa or the Google Assistant
You can buy this item here on Amazon
My name is Joel! I love to read, I go to university like most people my age.
In my free time I usually train boxing, I love music, I also know how to play the guitar and the harmonica.