When deciding where you want to store all of your important data in the cloud, you will want to make sure you read as many online backup reviews as possible to not only find the best prices, but also find a service that fits your needs as far as storage, method of backup and supported Operating Systems.
WPDesigner collected and narrowed down their top 3 recommended sites which include: MyPCBackup.com, Carbonite, and Mozy.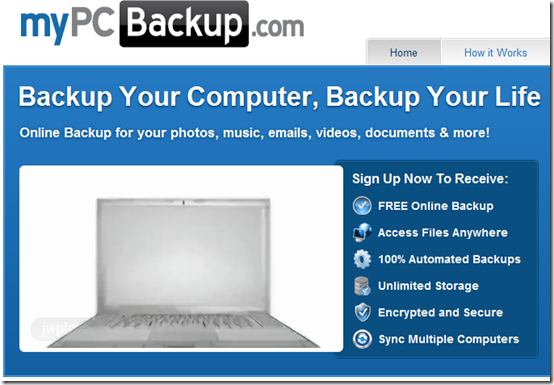 I have used Carbonite and Mozy before and both are excellent services, I tend to favor the automated backup/sync features of Carbonite which sync your files without you having to remember to do it manually.
Dropbox is another good option though you will have to either use a free task scheduler to sync your files or download a utility to sync your files.  The great thing about Dropbox is that you can also access all of your content from any Android or iOS device and transfer picture between them.

Typically most backup services will run you between $4.95 and $9.99 per month depending on how much storage you need online though some offer unlimited storage for these prices now.  Some will automatically store any file, and others will be selective which files they sync.  For example Carbonite by default will skip your media files and you have to manually remember to back them up if you want them included in your cloud storage.
Truth is, with most hard drives now containing at least 1TB of data you could leave it all to a local USB or Network drive, but the advantage of having your data in the cloud is that you can access it from anywhere in the world if you need to while traveling as well as knowing should your house burn to the ground, your data is all stored safe online.
Which online cloud backup service did you try, and which ones do you use if any?  Share your favorite with us.
-Dragon Blogger
Disclaimer:  This was a sponsored post brought to you by WPDesigner.  The words and opinions are mine and mine alone.