I don't know when I first started playing this game on the PC, but it was one of my favorite DOS games of all times. Tyrian takes you on a journey from lowly fighter to greatness. As you progress through each level you will uncover more of the story, as well as valuable things you will need to complete the game.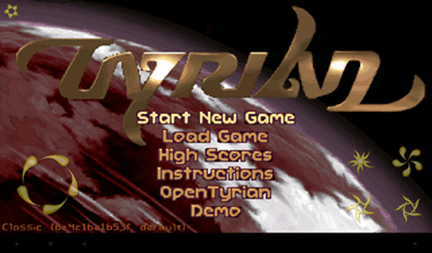 There are many ship modifications you can do to increase your fire power, but make sure to increase the ships shields and shield generators as well. The tougher your enemies get, and they will get tough, the stronger not only your killing ability needs to be but if your trying to play with just the basics in shield technology, you wont get very far.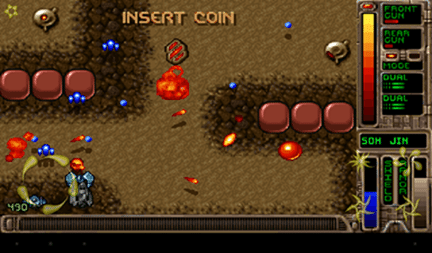 The controls are a bit more sensitive than the originals were, but this is a great port of a classic game. Everything has been kept just as it was in the original Dos version. Even the Jukebox is here. If you love a fast paced action shooter, you will love this game. If your one of the younger kids out their, who is scratching their heads saying, What is Dos, well, you owe it to yourself to take a look and see how we old folks did it back in our day. Either way, I believe you will love this game. and make sure you turn the volume up. This game is available on both the Google play store and the Amazon app store for the kindle fire. Have fun and enjoy.
You can get Open Tyrian from Google Play here: https://play.google.com/store/apps/details?id=com.googlecode.opentyrian&hl=en