We are influencers and brand affiliates.  This post contains affiliate links, most which go to Amazon and are Geo-Affiliate links to nearest Amazon store.
The PlayStation 5 could hit shelves by early November is estimated are to be believed.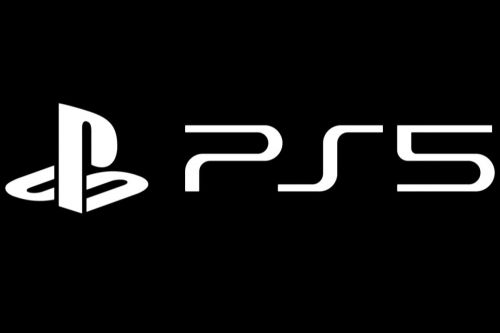 Excited for the PS5 release date? The likely price and a list of potential launch titles for the PlayStation 5 could be revealed as soon as the beginning of Q2.
On the recently launched PS5 website, Sony assured that "the upcoming slate of PS5 launch games" will be revealed soon. So, what will the PlayStation 5 have to offer at launch? Will it be an 8K machine? Will it still support optical media? When is the PS5 release date? How much will the PS5 cost? At the time of this article, there have been no launch title exclusives announced for the PlayStation 5. But the fact that Sony has been so quiet about its next-gen console's launch lineup has us hopeful that the company has some major surprises in stores for gamers this year.
Several leaks have alleged that the price of the PS5 could be as high as $480, well over the $350 launch price of the PS4.
Details of the new console's hardware hint that it will be backwards compatible will have an in-built two terabyte SSD, supports 8k upscaling and be compatible with a new VR headset. Pretty amazing stuff. 
Now that's all well and good, but we felt that it's about right that we put together our dream selection of PS5 launch titles. Working on the assumption that Sony will have some big exclusive launch titles to draw players over to its new platform, we've tried to keep this list to AAA exclusives to tie in with the PS5 launch.
We know that this might include some longshots, so we will be giving it a probability rating based on deduction – so that you don't get too hyped. Positive thoughts, people. Positive thoughts!
Watch Dogs: Legion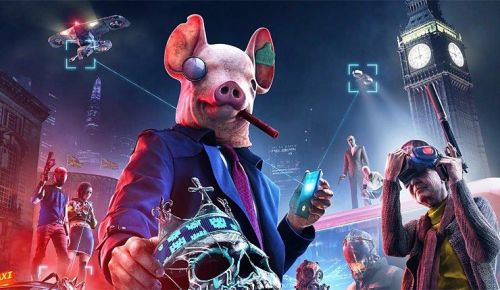 First announced at E3 2019, Watch Dogs Legion was initially confirmed for a March 2020 release. However, since then Ubisoft has verified that the game will now be put on pause into the next financial year which runs from April 2020 to March April 2021, meaning Watch Dogs Legion could see a delay of as little as a month or up to a year. 
This pause does, however, make it more likely than ever that Watch Dogs Legion will launch on the PS5 platform, which was officially confirmed by Ubisoft CEO Yves Guillemot at the end of 2019 – which means more dystopian goodness for us!
PS5 Launch Probability Rating – 5/10
Horizon Zero Dawn 2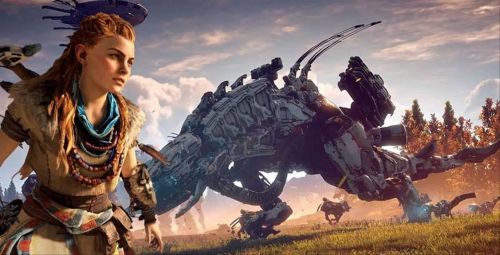 We start the list with Horizon Zero Dawn, one of the most visually stunning game worlds of the PS4 era. It's been almost three years since the acclaimed post-apocalyptic, open-world adventure arrived – and its accompanying DLC, The Frozen Wilds, showed there was plenty more to explore in this glorious, machine-filled dystopia. A continuation on PS5 would provide Sony with an early shot to show how much more this new hardware can offer in terms of visuals and scope. And since the first game and all of its DLC was released in 2017, it seems plausible that the developers at Guerrilla Games could be quite far along in developing a sequel.
PS5 Launch Probability Rating – 4.5/10
Ratchet & Clank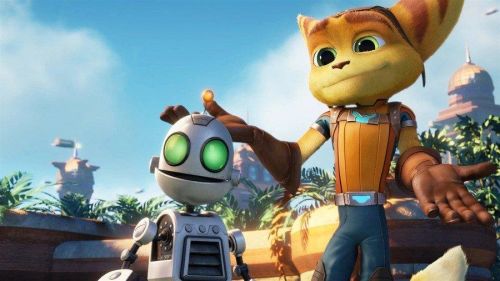 There hasn't been a fully-fledged Ratchet & Clank game since 2016's movie tie-in title. A recent instalment in the iconic platforming shooter franchise could be a great way to welcome existing fans and young new players onto the PS5. It's doubtful that Insomniac Games can work on this franchise now that it's hard at work on the Spider-Man games. It would be extraordinary to have a charming third-person platformer like this on PS5, reminding the gaming industry that games don't have to be enormous open-world affairs to be fun.
PS5 Launch Probability Rating – 7/10
Marvel's Spider-Man 2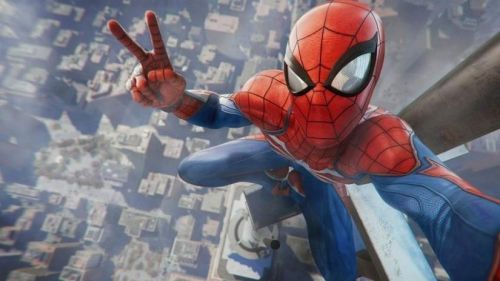 It's been well over a year since Spider-Man swung onto PS4 and pulled up glowing reviews and mega sales in the process, but Insomniac is yet to declare that it is working on a follow-up. We can only imagine Sony execs would be jumping at the chance of launching a new console with a brand-new Spidey game, primarily given the company's cinematic links to Marvel's iconic wall-crawler.
Considering the global appeal of the web-slinger and the fact that kids and grown-ups both love Peter Parker's alter-ego, a PS5-exclusive Spider-Man game would surely convince a lot of people to jump straight onto the new console.
PS5 Launch Probability Rating – 4/10
Ghost of Tsushima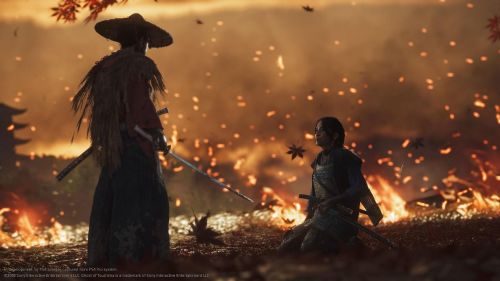 Perhaps this is more wishful thinking on our part, but we haven't heard much in the way of Ghost of Tsushima news since the new IP was revealed at Paris Games Week 2017 (almost three years ago). 
A PS4 appearance has been validated, but now that the game has been delayed until the latter half of 2020, there is a solid possibility of a Last of Us-style cross-generation release – and the game's evocative recreation of Tsushima Island in the 13th century will undoubtedly profit from the extra visual fidelity of the supposedly upscaled 8K graphics of the PS5. 
PS5 Launch Probability Rating – 7/10
God of War 2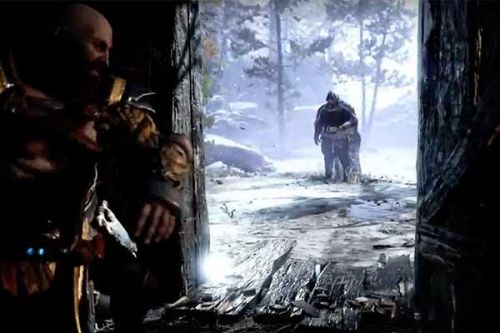 Many view the PS4's shining success to be 2018's God of War, a brave sequel that reimagined Kratos as the father to a young son. Sony Santa Monica's reboot of its brutal action brawler series was a massive hit in 2018, winning multiple awards for its strong, involving story. We don't know what the team at Sony Santa Monica has been up to since the game's April 2018 release, so it doesn't seem like totally wishful thinking to predict that the studio could be cooking something up for the PS5. The studio must surely be working on a successor, a probability seemingly confirmed by job adverts asking for staff with an understanding of the God of War legacy.
Since the last God of War game ended with the suggestion of a showdown with The God of Thunder himself, Thor – it's easy to see where the story could go (Odin at the finale perhaps?). What better way to kick off the PS5 era than with such a highly-anticipated sequel?
PS5 Launch Probability Rating – 3/10
The Lord of the Rings: Gollum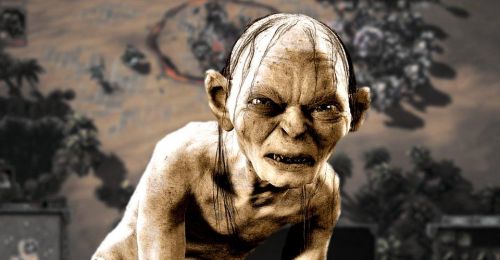 Announced in March 2019, Daedalic's Gollum game has now been confirmed for PS5 and Xbox Series X. 
The developer verified to Edge that The Lord of the Rings: Gollum would be a "stunning next-gen adventure". Previously Daedlic confirmed Gollum would release in 2021 for PC and "all relevant console platforms at that time". Whether the game will be cross-generation (releasing on PS4 and Xbox One also) is still unconfirmed.
But what will the game be about? Gollum is an action-adventure which focuses on the ring-obsessed creature. According to Daedalic, the narrative-driven game "tells Gollum's story from a perspective never seen before … while staying true to the legendary books." That's hype enough for us!
PS5 Launch Probability Rating– 8/10
Grand Theft Auto 6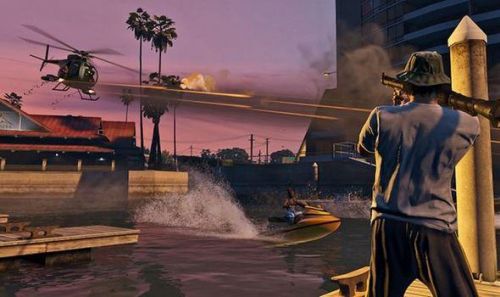 Ever since the cross-generational release of GTA V back in 2013, the GTA franchise has been on auto-pilot, with Rockstar's development energies focused on adding content to the hugely profitable GTA Online. Indeed, the developer hasn't announced that it is developing a new title in the series. Still, rumours of a Vice City or GTA game set in London gaining traction, excitement is palpable. 
Ok, yes, we are a bit hopeful here – mainly because Rockstar Games have not announced Grand Theft Auto 6. And Rockstar is not one for surprises (GTA V's trailer was released in 2011, two years before the launch of the game).
Therefore, it is likely that a release date will fall into the next generation, making GTA 6 a PS5 game but most definitely not a launch title.
PS5 Launch Probability Rating– 1/10
We've reached the end of our list. What games are you hoping to be released when the PS5 comes out? And don't wait till the last minute to get your PSN Gift Cards, get it now and shop with ease when the big day arrives!
We are influencers and brand affiliates.  This post contains affiliate links, most which go to Amazon and are Geo-Affiliate links to nearest Amazon store.
This is the Dragon Blogger Guest Bloggers account for author's who want to submit articles and only have credit in the post instead of having to manage their own WordPress profile.