We are influencers and brand affiliates.  This post contains affiliate links, most which go to Amazon and are Geo-Affiliate links to nearest Amazon store.
Sony Interactive Entertainment has jumped on the virtual reality bandwagon with the release of PlayStation VR release on October 13, 2016. PS VR is considered as a new challenger for both Oculus Rift and HTC Vive that are made for addressing the high-end audiences. A great combination of performance and affordability gives an edge to PS VR among its peers.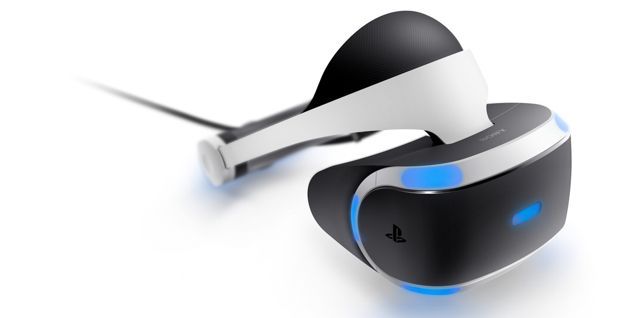 Here, we have encircled every aspect of PS VR that is necessary for you to know. Go ahead and get the information related to features and performance of this VR-based gaming console:
Technical Specifications
PS VR is designed by keeping PS4 and upcoming PS4 Pro in mind under the codename of Project Morpheus. The action-packed headset comes with a 5.7-inch custom, full-HD OLED display that offers a resolution of 1920×1080. PlayStation VR weighs around 610 gram and has a dimension of 187 x 185 x 255 mm. It is balanced to wear and completely adjustable with the feeling as if it is not worn! DualShock 4 controllers would enhance your experience while offering you more flexibility. All the current and upcoming PS VR titles will support DualShock 4.
A 100-degree field of view (FOV) and the response time of 18ms can provide a lifelike experience along with stereoscopic 3D and 6DOF head-tracking.
You can get the headset, a processing box, power cable, earphones, dual HDMI connector, an HDMI cable and a micro USB cable in the box that costs US$399. A new gun-shaped Aim controller can be purchased additionally for enhancing shooting experience.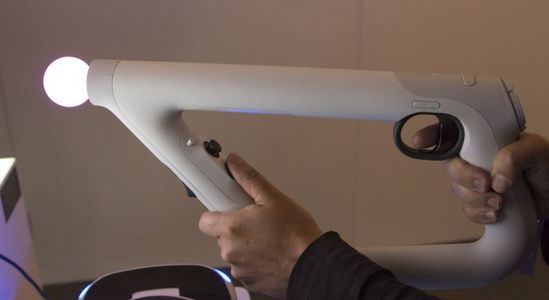 In brief, it is designed to explore the unexplored virtual gaming worlds. All you need to have a PlayStation 4 and a PlayStation Camera for enabling PSVR to track your head movements.
Screen Door Effect Removal
PS VR has lower resolution than both its rivals Oculus Rift and HTC Vive, but it can win on the front of Screen Door Effect (SDE) removal. You may wonder about the effect of SDE removal. In simple words, SDE removal will eliminate the visible gaps between individual pixels that you can see on looking closely at a display. In VR headsets, SDE effect is quite common, and its removal would result in enhancing the ability to read text and break immersion.
Below you can see the SDE effect that looks like a screen mesh using to keep bugs out in the summer: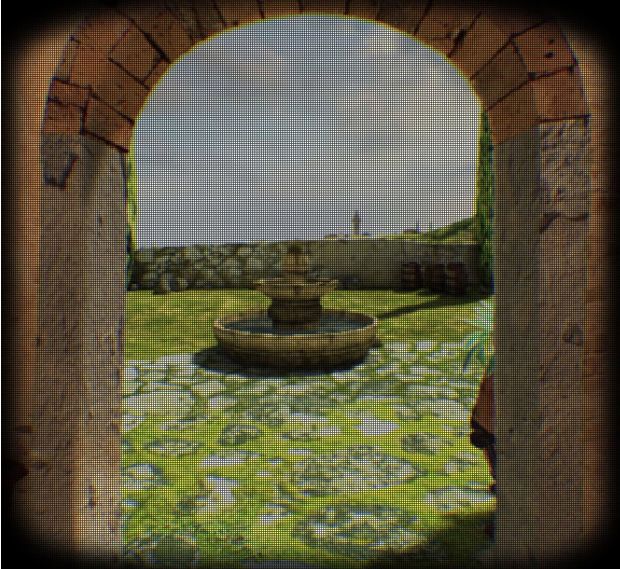 Image Courtesy: TechAdvisor Blog
Also, Sony's VR headset can support 120Hz displays while both the Rift and Vive support 90Hz displays.
Another advantage with PS VR is that the headset is compatible with any of the 36 million PS4 consoles on the market. On the other hand, its competitors require high-end gaming PCs to run VR content.
Cinematic Mode
Sony has introduced Cinematic Mode and screen mirroring in PS VR for offering more realistic and holistic experience. The Cinematic Mode enables you to enjoy different PS4 content and features on a big screen in a virtual space. You can also use PS VR for enjoying 360-degree photos and videos.
Social screen
PlayStation VR can render two different images simultaneously: One for headset and the other for television. Sony has included this feature to prevent virtual reality from being a solitary experience.
That's it! PS VR is all set to immerse you in the virtual world with its seamless performance and a plethora of features. Enjoy VR gaming!
About the Author:
Nitesh Mishra is an avid reader, a techie, and a foodie! I love to write on the tech trends. And btw, I like to play games on PS4 and other consoles while I have some free time. I hate calling myself a technical writer; I am just a writer who writes on the technological advancements!
We are influencers and brand affiliates.  This post contains affiliate links, most which go to Amazon and are Geo-Affiliate links to nearest Amazon store.
This is the Dragon Blogger Guest Bloggers account for author's who want to submit articles and only have credit in the post instead of having to manage their own WordPress profile.