Honestly this was a product I almost was able to review, the PRETTY SEE Computer Arm Rest Support for Desk was supposed to let you stretch your arm and give it support for when your mouse is close to the edge of your desk and you don't want your wrist kind of bending on the edge of your desk or hanging without support for your lower forearm.    In theory I had seen and heard good things about these desk arm rest products and I have a 2″ thick desk so this product specifically called out in the product description that it would work with 2″ thick desks.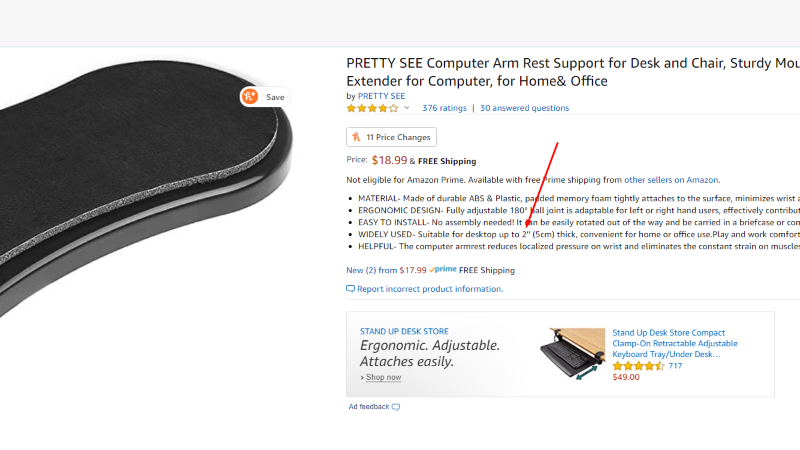 Alas, after the product arrived I found out it only supports up to 1.9″ thickness for the screw clamp part and it just doesn't cut it for my desk.  It also mentions you could screw it on a chair arm, but the way my chair arms are designed curved, there was nothing strong enough to grip to for it to work and function clamping to my chair armrest either.  Even if it did, it would have been too low compared to the desk surface itself height, so in the end this product ended up being non-reviewable because I couldn't get it to support my desk or chair.  That isn't to say it is a bad product, but I do fault the brand for putting 2″ specifically on the product page when other brands with the same clone product wisely say 1.9″ which is accurately to what it says on the back of the box in the first place.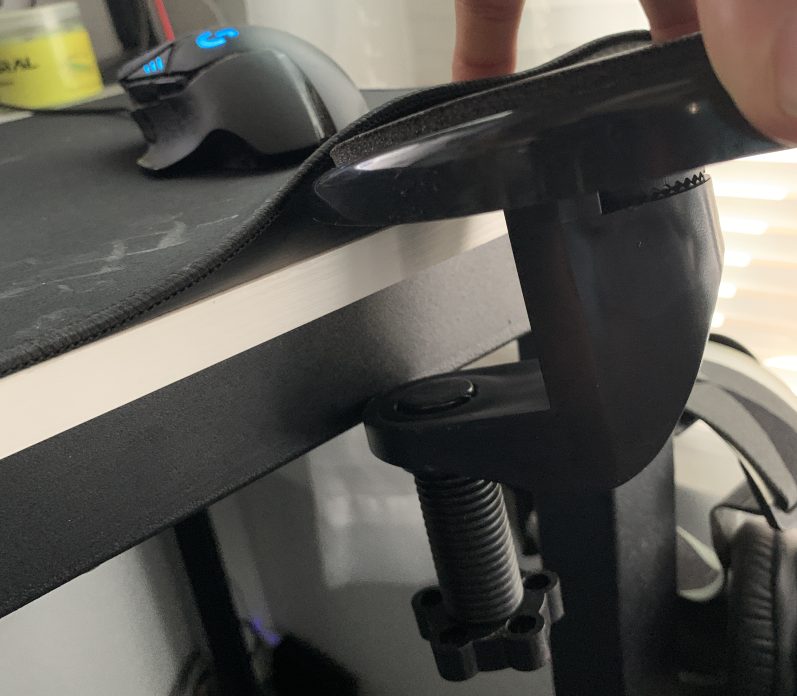 So as you can see from the above image, not quite 2″ so therefore the product doesn't work and I have no ability to review it.  I did confirm the pad seemed nice and I think it would potentially have worked but a mistake in their advertising claim was misleading.  If your desk is under 2″ thick you may want to consider trying it out.