We are influencers and brand affiliates.  This post contains affiliate links, most which go to Amazon and are Geo-Affiliate links to nearest Amazon store.
I am sure that there are a ton of people who constantly experience the same issue I do: wires, wires everywhere (insert the Buzz Lightyear meme).  And after that, it is an entanglement of wires.  Amongst those, one of the most elusive wires for me is my phone charger.  One of the modern-day solutions to this problem, is to invest in wireless charger!  Before we jump into a specific product, let's take a look at the pros and cons of wireless charging.
Pros –
–  Much easier to keep track of your charger when you need it the most.
–  Some have the ability to charge multiple items at once, i.e. phone and watch.
–  Less wear on the charging port, and no issues with broken cables
Cons –
–  If you have a thick phone case, most wireless chargers will not work for you.
–  Slower charge.
–  Not all smart devices are able to charge wirelessly.
Since you have determined that wireless charging is indeed for you, let us check out one of the items available to you on the market!  I recently got a chance to test out the RapidX Prismo Wireless Charger.  Knowing what you're getting and compatibility is more than half the battle, so let's start there.
Color: Black
Input: USB-C DC 5V/2A, DC 9V/1.8A
Output: 5W, 7.5W, 10W
Dimension: 2.13×4.13×0.45 inches
Weight: 4.5 ounce
RapidX Prismo Qi Wireless Charging Compatibility
Works with all Qi-enabled devices: iPhone 8 or newer, Airpods, Samsung S6 or newer, and all Android devices with wireless capabilities.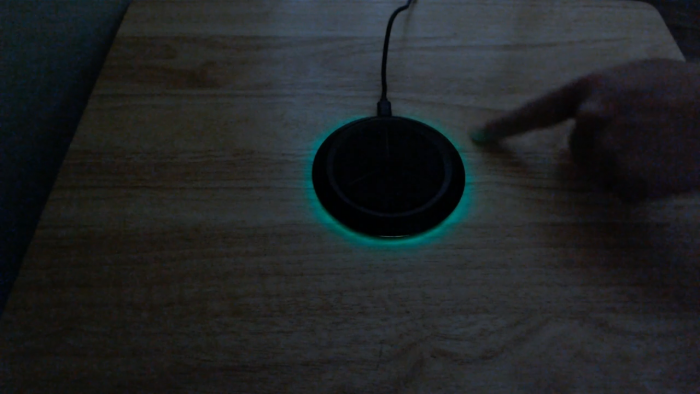 Opinion Corner
The Prismo Wireless Charger is beautiful.  It has a sleek black design.  It is flat and circular in shape, and the base fits comfortably on the palm of your hand; measuring at about 4.15×4.15×0.45 inches.  It is worth noting the shape and size because if you are looking for a compact, wireless charger for a gaming or workstation, this charger will have no problems finding an easy place to fit.
Another component that I absolutely fell in love with is the rubberized ring on the bottom of the base.  If you are a cat owner, you've probably encountered many a times where you cat simply likes to yank things off surfaces.  Even though it does not 100% prevent that, the inclusion of the rubberized ring on the bottom allows it to keep itself from being slung off at the slightest of tugs; more force would be needed, and hopefully at that point, you will have noticed that something is amidst.
Finally, let us talk about the RGB modes.  Do you have a gaming station is already rigged out in RGB?  This wireless charger will not only fit nicely in your station, but it will fit right on due to its RGB capabilities!  You can set it to a color that suits your mood, or even allow it to circulate through the colors for you.
Check out my Video Review
Note: If you are hoping that it comes with a USB wall charger, it does not, that would be the only thing I think it should have come with.
Overall, if you are unsure about wireless charging and would like to give it a try, this product is an excellent one to start.  The simplicity and design makes it extremely user-friendly, oh and I confirmed it works with the OtterBox Symmetry Case on my iPhone 12.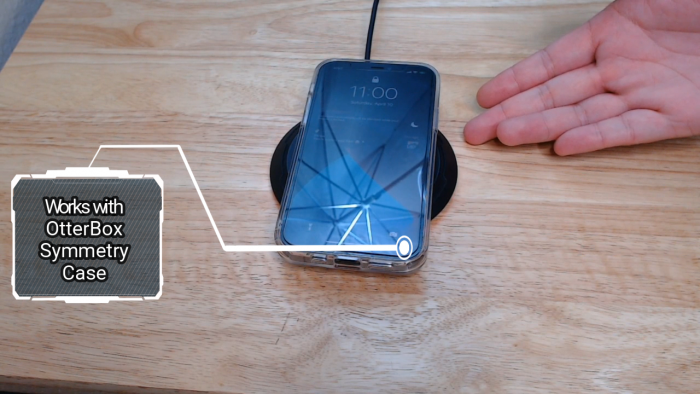 If you would like to purchase this product see the below options to buy it: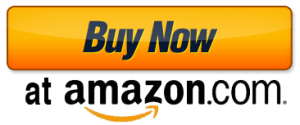 We are influencers and brand affiliates.  This post contains affiliate links, most which go to Amazon and are Geo-Affiliate links to nearest Amazon store.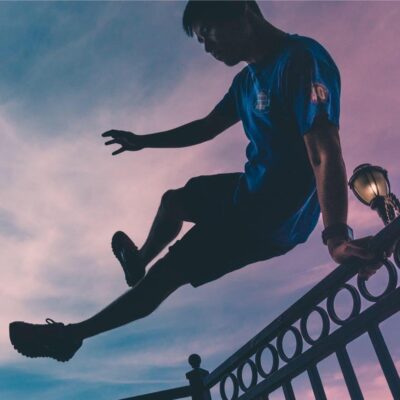 Jayson Wyler began with Dragon Bloggers in 2021 at the invitation of Justin Germino. He started with gaming content on their Twitch channel and eventually product reviews.
After a media hiatus, Jayson has returned and hopes to bring his passion for gaming, tv/movie, and music industries through quality content.