So recently I was testing out a rather impressive tripod kit that offers you a small rectangle LED flat panel, a unidirectional microphone and a mini tripod for your phone.  The 3.5mm unidirectional mic works well but if you have an iPhone with a lightning adapter or a phone with only a USB-C plug and no 3.5mm input you will have to buy a little adapter to make the microphone work.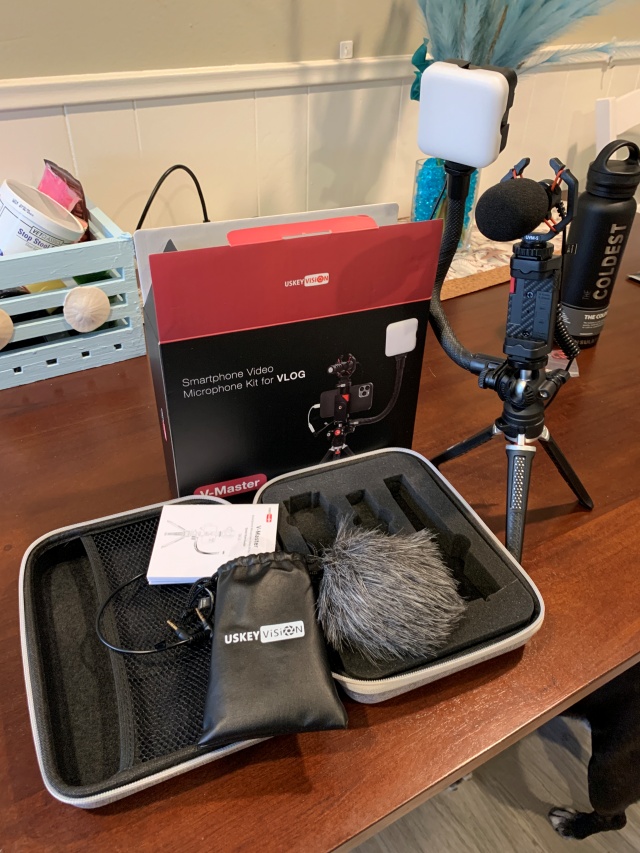 Watch the Unboxing of the USKEYVISION Vlogging Kit
The mini tripod has relatively solid feet and offer flexibility in the gooseneck as well as gives you several configuration and installation options.  If you put the LED light panel off to the left, you can twist up the gooseneck or make the tripod legs fold flat for maximum stability.  If you stack the LED light panel on top of the phone you can make it like a tower which also is good if you need the light source to come from slightly above.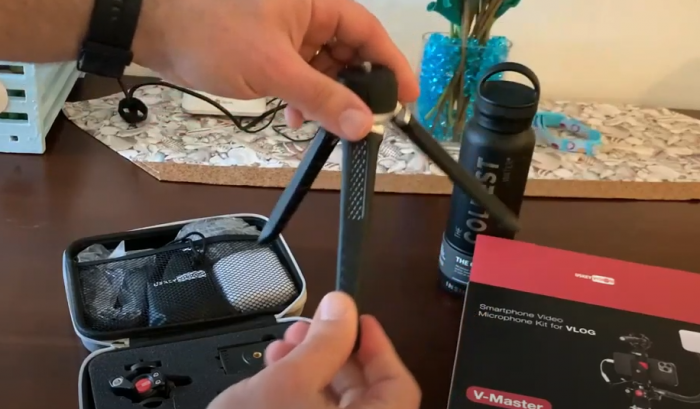 The fact the kit comes with both a mic sock and a wind screen is even better, the furry wind screen is better at minimizing wind noise when using it outdoors, while the wind sock is fine for when you are indoors.
While the mini tripod is ideal at pointing up at you, or you sitting, or it sitting on a desk, you can also fold the legs of the mini tripod and use the kit as a selfie stick too, but you will want to turn the LED brightness down if you are holding it at arms length and that close so you aren't washed out by the bright light.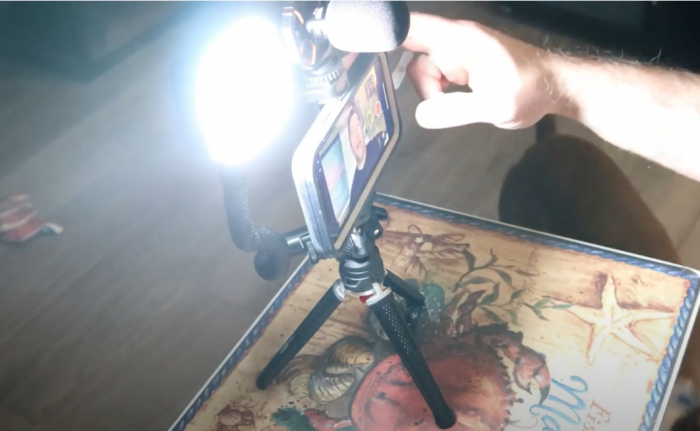 The unidirectional mic was actually very good at picking up just the sound directly in front of the mic while minimizing and avoiding picking up sounds behind the mic. I would imagine this would work pretty well walking around and using it in selfie stick mode at con's like video game or anime con's too and where you want to capture the person in front of you speaking instead of using it in selfie mode, though was unable to test it in this configuration.
Check out the actual test and hands on with the USKEYVISION VLOG KIT
Overall if you need a quick vlogging tip to for creating Instagram Stories, TikTok Videos or even  YouTube Shorts then this vlogging tripod, microphone and light panel kit can help get you started.