We are influencers and brand affiliates.  This post contains affiliate links, most which go to Amazon and are Geo-Affiliate links to nearest Amazon store.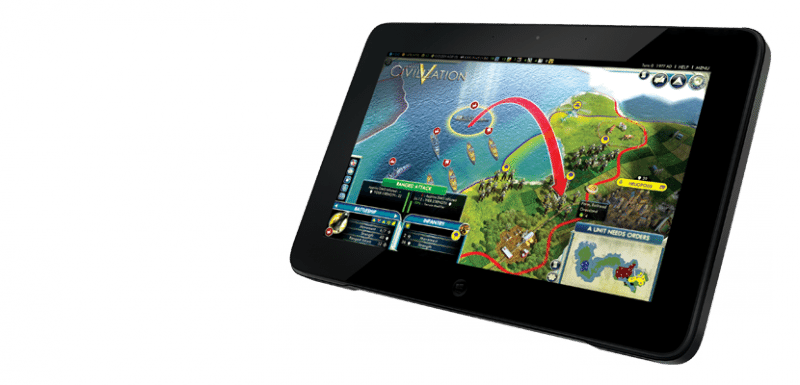 With the innovation of smart phones and tablets, portable devices and their apps are making tremendous impact on people and technology markets. There is tough competition between a handful of companies to make superior and excellent quality portable gaming consoles.
If  you are  passionate about portable devices and gaming? …then it's a good news for all die hard gamers.
The Razer Edge Pro which is a gaming tablet that allows you to play powerful 3D graphical PC games on the move is upon us. Apart from gaming, it will also run powerful PC software titles like Photoshop. It is perhaps the most powerful tablet in the world at this time.
Features:
 Processor:
The new Razer Edge Pro features Intel's 3rd generation Intel Core i7 processor, ensuring your games and media playback run with the most powerful processing performance and without any glitch.
Memory:
It is equipped with 8GB DDR3 RAM making games and apps runs faster and smoother than any other devices available in the market.
Video:
The Razer Edge Pro features NVIDIA GT 640M LE (2GB DDR3) GeForce Series graphics with Optimus technology, so you can play games with high end superior 3d graphics.
Display:
It supports a Multi-touch HD 10.1 inch IPS screen with a resolution of 1366 x 768 pixels which is enough to get a good gaming experience.
Operating System:
The operating system installed is Windows 8 which is most popular amongst tablet users and of course the most compatible with PC games.
Storage:
It is given maximum of 256GB SSD internal storage making room for plenty of games. It is available in both options either in 128 or 256 GB.
Network and Audio:
It supports Intel WLAN (802.11b/g/n + BT4) network which provides wifi connectivity. It has 3.5 mm audio jack for headphone connectivity.
Other Features:
Camera: 2 MP(front facing HD)
USB: 3.0
Size: 278.5 mm x 178.85 mm x 19.5 mm / 10.9″ x 7″ x .80″
Weight: 962g / 2.1Lbs
Dolby Home Theater v4
Accessories:
Razer Edge Pro offers a lot of accessories so that you can use it as you want. You can use razer edge pro as a tablet, or laptop or a game console or like a home console.
Tablet Mode:
You can use it without any accessories like a simple tablet.
Keyboard Mode:
A Keyboard dock that can be used for games that rely on a keyboard or mouse giving a feel of laptop.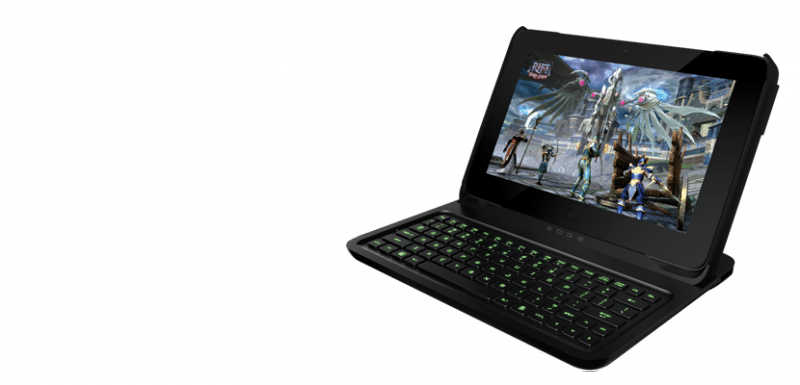 Gaming Console Mode:
A handlebar-styled controller dock making suitable for gaming.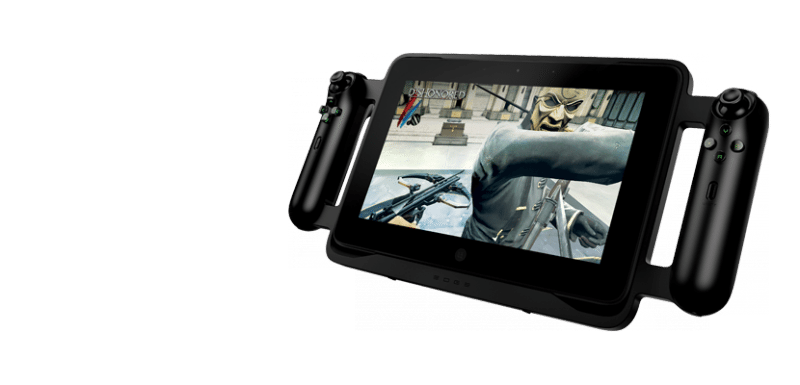 Home Console Mode:
Play a games like playstation console with multiple gamepad controllers connected to it.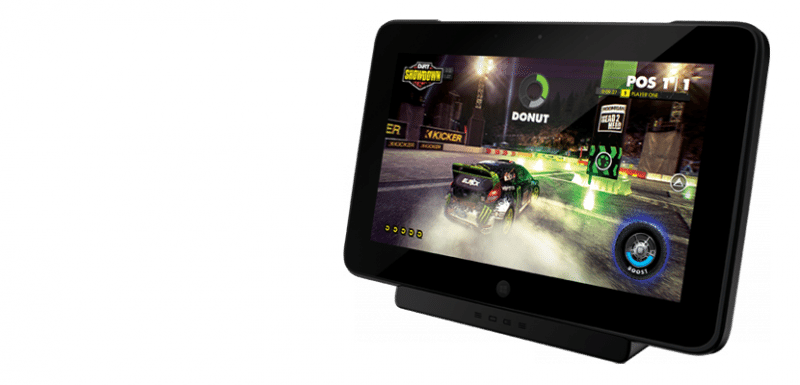 Price:
It is available in 3 variant:
64 GB: $999.99
128 GB: $1,299.00
256 GB: $1,699.00
Verdict:
Pros:
It's may be the most powerful tablet in the world capable of running all current PC games including Crysis 3 or Far Cry 3.The Edge is capable of running both Microsoft and third-party apps optimized for the "Metro" UI, but it can also able to run any program you can find on a desktop or laptop. It is a most versatile tablet but it is far from being the best PC gaming laptop.
Cons:
It is much heavier and more expensive than any other tablets in the market.  The camera is sub-par like all camera's on tablets.
This is good concept for those who love tablet and mobile gaming, this will also surely bring a revolution in the tablet world by forcing others to step up the graphics and CPU hardware, but the concept requires a refinement, the Razer Edge Pro needs to be lighter and far less expensive. Some of the features puts Razer ahead of the Ultrabook crowd. And the plus is that it is a tablet, it's a PC, and it's a console (kind of).
We are influencers and brand affiliates.  This post contains affiliate links, most which go to Amazon and are Geo-Affiliate links to nearest Amazon store.
I loves to blog about Android, Blogging Tips, Reviews of Products, Software, Gadget, how to articles and many more thing. My other interests includes playing cricket, Web Designing and Music. Catch me on Twitter and on Facebook