Technological advances penetrate all fields of our life, making it more comfortable. Literature isn't an exception to this rule. Innovative tools to make this process more comfortable emerge each year, and we would like to make you familiar with these gadgets. We developed several tips on how to make reading easier and funnier. Check this list out and choose the gadget you need.
Book Reading Light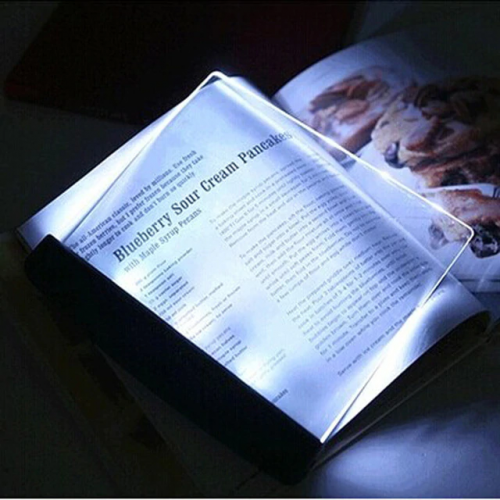 When enjoying your book, you need a lot of light, but often the room light we use isn't enough. It's better to use special book lights that directly illuminate pages so you can see the text. This book light can be used for writing an essay on literature. As a rule, students need constant illumination to complete literary essays, and this gadget performs this function very well. Good news is that you don't need to adjust the light when you read or write an essay after darkness fell. You can check for these gadgets online as well as examples of literary essays for free.
Book Holders for Reading
These are irreplaceable gadgets when you want to make your hands free and read. With the help of book holders, you may put a book in the best place. The market offers adjustable tablets for ebook readers or iPad as well. You can read where you want without disturbance. The gadget offers full customization to fit your current needs. Students can also use this gadget to read their notes or lectures when preparing for writing a research paper.
EyeCard Reader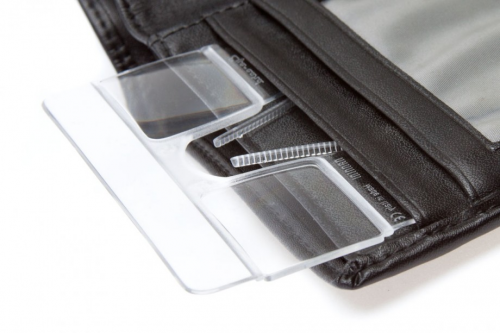 This is one of the strangest reading gadgets because of its shape, but it doesn't reduce its value. This is a clamp one can wear on his/her nose to read the small print. When traveling, people bring books of mini-format with small printed text. You can use this EyeCard Reader not to strain your eyes.
Magnifier with Light
Another gadget to help you read easier is magnifier equipped with a light. Except for magnifying prints, it illuminates the part of the text you're currently reading. It can be used at night when you're preparing for your exam or writing a term paper. Magnifiers emit approximately 600 lumens to make reader experience of any age exciting. Besides, lightweight of this gadget makes it one of the most comfortable gadgets in the market.
Thumb Bookpage Holder
Have you ever tried to hold a page with your fingers, hold the initial book, and stay in a comfortable position? If you did this, you would probably gauge the value of this device: you can hold the book and pages at the same time! You should put this holder on your finger and then move it to the middle of the book. You will never lose the page when being suddenly disturbed. Online shops offer many samples and forms of this gadget.
Digital Bookmark
A perfect gadget for parents to develop the habit to read in their kids. You can set the time of reading by placing this bookmark in a book. This will help motivate children to read. Parents may set the alarm to notify them that the session is over. In this way, children can improve literacy and spend less time in front of laptops playing video games.
Light for eBooks
Sometimes we're forced to read in badly lighted places or the place where we can't turn on the light. Special light for ebooks can help solve this problem by illuminating locally. With the help of this device, you may enjoy your favorite book during sleepless nights and feel free to do what you want.
Page Scanner
This device is designed for lazy readers. You can relax in front of your TV while your wireless page to TV scanner will transfer images and texts to your TV. It can magnify the print up to 70 times to help people with poor eyesight to read their favorite books without straining their eyes. Reading becomes a real pleasure with this device. There are many examples of using this gadget at home. You can easily adjust it for individual needs of your family members.
Reading is one of the best ways to spend free time as it enriches your inner world and make you erudite. You can shape your thinking and widen your horizons by getting familiar with books on different topics. The gadgets we listed here can help make reading more comfortable. Now you can read when you have free time, even at night!
I am interested in all things technology, especially automation, robotics and tech that helps change how society will live in the future.