We are influencers and brand affiliates.  This post contains affiliate links, most which go to Amazon and are Geo-Affiliate links to nearest Amazon store.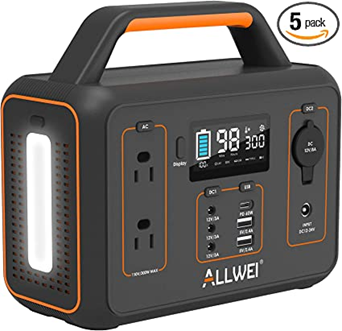 Looking for a portable power station to charge your equipment when you don't have power available?
Power outages are becoming more common problems, so it's important to have a reliable source of power in case you need to travel or have electrical problems at home. There are 2 popular ways to recharge devices. You can use a power bank or a power station, both usually operate silently. While a power bank might be enough if you're just looking to charge your phone, it may not be useful if you plan to use electric equipment with an AC connection. Portable power stations also tend to store much more energy than a power bank, allowing you to charge multiple cell phones at once.
As I mentioned earlier, portable power stations offer more power, so they usually include AC ports for charging energy-efficient devices such as laptops or portable refrigerators. They are also ideal for charging several cell phones at the same time, which will surely be useful when your friends or family need to charge their cell phones. They are widely used in camping, stay connected when you are away from the city with a portable power station.
The ALLWEI portable power station is a great option if you're looking to charge your devices when you're traveling. It offers a high capacity so you can charge multiple devices. Forget about using a power bank thanks to this portable power station. Below, discover the most interesting features of this product.
Features of the ALLWEI portable power station
High performance to charge all your devices
The ALLWEI portable power station offers a capacity of 78000mAh so you can fully charge most of your devices. This high capacity allows you to charge cell phones, laptops, flashlights, radios, and many other devices. USB ports are included so that several people can charge cell phones at the same time. You can also find AC ports that will allow you to recharge any electrical equipment that has a consumption less than 300W (mini refrigerator, drone, GoPro, and others). An LED display shows the remaining battery.
Easy to recharge
As you know, 78000mAh is a lot of power (approximately 24 batteries of an iPhone 14 Pro), but you don't have to worry, you can recharge this portable power station in 3 different ways. You can use a 100W solar panel and charge the portable power station completely in about 7 hours, you can also charge it using an AC outlet and have it fully charged in 5 hours, finally, you can use the car's outlet and charge it in 5 or 6 hours. Please note that these times are approximate and may vary depending on the situation.
Extremely safe
The ALLWEI portable power station is designed to protect all your devices from any electrical problems. It has ETL certification that guarantees that all your devices get the energy they need, avoiding any risk of overvoltage or short circuits. The high-quality lithium battery allows you to recharge this power station up to 1500 times.
You can buy this item here on Amazon
We are influencers and brand affiliates.  This post contains affiliate links, most which go to Amazon and are Geo-Affiliate links to nearest Amazon store.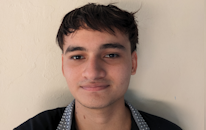 My name is Joel! I love to read, I go to university like most people my age.
In my free time I usually train boxing, I love music, I also know how to play the guitar and the harmonica.