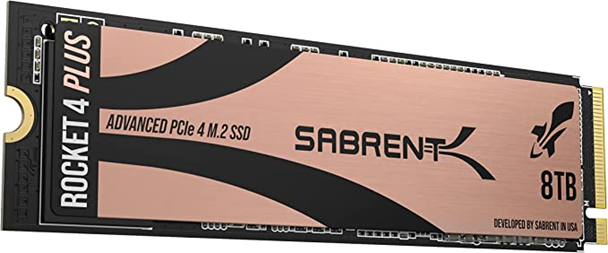 Tired of using an external hard drive to save your games?
Games are getting heavier, which can end up with the internal storage of our computers. Games like Red Redemption 2 take up close to 100GB, so you know that can be a problem if your SSD storage is a bit limited. Although the SSD is still quite fast, it cannot be compared to NVMe SSD storage, the read speed is incredibly fast, allowing you to be able to run games and programs immediately. You should also know that the difference between the SSD and the NVMe is not only the speed, but the price, the price of a good NVMe SSD storage can be quite high, but it is worth it if you are looking for speeds never seen before.
If you do a quick search on Amazon, you will realize that there are hundreds of brands and it can be a problem to choose the best SDD NVMe storage. How much capacity do you need? You should know that NVMe storage can last more than 10 years, so, it is an investment that will last a long time, therefore, it is better to have high storage if you do not want to save your games on an external hard drive. External hard drives are good, but loading times are quite slow compared to NVMe storage.
The SABRENT Rocket 4 Plus NVMe is a great option to consider if you are looking to save all your files on internal storage. With read speeds of over7,000mb/s, you can transfer files at blazing-fast speeds. The price may vary depending on capacity, but if you don't want to buy an external hard drive again, then choose the 8TB. Below, discover the most interesting features of this product.
Features of the SABRENT Rocket 4 Plus NVMe
Ultra-fast transfer speeds
This NVM SSD supports PCI 4.0 slots, which means you can get read speeds of up to 7100mb/s and writes of up to 6600mb/s, so you can transfer large files in a time never seen before. Forget about using an external hard drive, with this thing you will run games with almost non-existent loading times. Note that in order to use these speeds you will need to have a motherboard with PCIe Gen4 x4, otherwise the speeds may be significantly reduced.
5 capacities available to fit your needs
The SABRENT Rocket 4 Plus NVMe is available in 5 storage capacities so you can choose the best one according to your needs. If you do not want to use an external hard drive again in your life, then I would recommend choosing the larger storage (8TB), the price is high, but keep in mind that this is made to last more than 10 years, so you can save a lot of money on external hard drives that are usually very slow. You can also choose other options if you think you won't use much space. Options are available from 500GB to 8TB.
Clone Software
For those who need a specific sector size, FREE software is included. SABRENT provides free software in all its products so you can format the NVMe SSD and choose the sector size (512 bytes or 4K bytes).
You can buy this item here on Amazon