Disclaimer: This was a sponsored post, commissioned by 123Greetings.com. I was compensated to learn about the service and share my thoughts and opinions. The words and opinions are mine and mine alone.<!–noadsense–>
---
As almost everyone is in the digital age now there should be no reason you haven't been using Ecards for a while to recognize someone special that you love for any occasion. 123Greetings is an excellent free online greeting cards website that allows you to send cards to anyone for just about any occasion you can think of.
I created a video demonstration on using 123Greetings just to show how easy it is to browse the free Ecard selection and send an online card to someone:

What I liked about 123Greetings was the calendar of upcoming events on the right hand side of the homepage which show you all occasions that might be around the corner. They even list the less common events like Best Friends Day and Ice Cream Day (both are June 8th). With so many cards to choose from and no cost to send them, there is no reason you shouldn't be recognizing and sending cards to more people instead of just traditional emails or sending nothing at all.
You can also find a large selection of animated Ecards with cartoons and other Ecards that have embedded YouTube video's as part of the Ecard for really unique and creative video Ecards. A great feature idea for the future would be if the site could let you match your own YouTube video to an Ecard to let you send custom video Ecards to people. I didn't see that option available, but it would be a great addition to the site.
One of the nice features about 123Greetings is that you can leverage the Connect service to store a secure address book where you can easily keep track of your friends emails and birthdays and setup birthday alerts so that you remember to send an online Ecard promptly. You can even import your Gmail, Yahoo, AOL or many other email providers email lists. You can even export your Thunderbird contacts into a CSV file and import them in the 123Greetings connect.
It doesn't matter if you are looking for Thank You cards, Anniversary Cards, Birthday cards or Get Well cards, you can find them all on 123Greetings which is one of the best Ecards website on the Internet for creating and sending Ecards.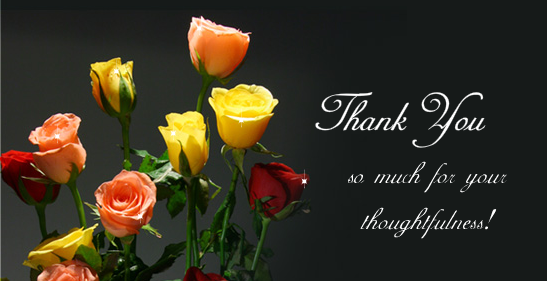 -Dragon Blogger