We are influencers and brand affiliates.  This post contains affiliate links, most which go to Amazon and are Geo-Affiliate links to nearest Amazon store.
Microsoft Corporation offers the most popular Computer Operating Systems, from Windows XP to Windows 8 (in Alpha stage now). While Windows Vista was a bitter disappointment in terms of market expectations and the results delivered by the OS, Windows 7 silenced everyone by adding blazing speed to the lethal mix of features like Windows Aero Graphics, BitLocker Encryption and ReadyBoost apart from several invisible background services like Automatic Defragmentation and Windows Backup.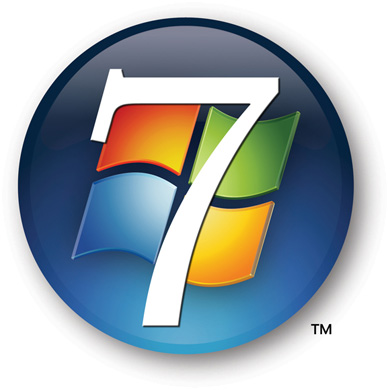 Perhaps the only two things deterring Windows XP users from switching to Windows 7 were:
The bitter experience trying out Windows Vista, which had most of the fancy features like Windows Aero Graphics and ReadyBoost, but had very poor resource management structure, making the system excruciatingly slow and heating up computers which worked fine with Windows XP.
The excessively high cost of Windows 7 Ultimate as compared to Windows XP
While not much can be done to dispel fears about a repeat of the Vista nightmare, other than asking people to try out Windows 7 on non-essential machines before switching over completely, the second objection can be removed in a way by extending the Free Trial period of Windows 7, when you can try out all the features for up to 360 days with minor risk-free tweaks to the system.***
Please follow these steps carefully:
Step 1 : Go to the Start Menu, by clicking on the Start Button, type "cmd" in the search box. When the Link/Button appears above, right-click on it and click on "Run as administrator".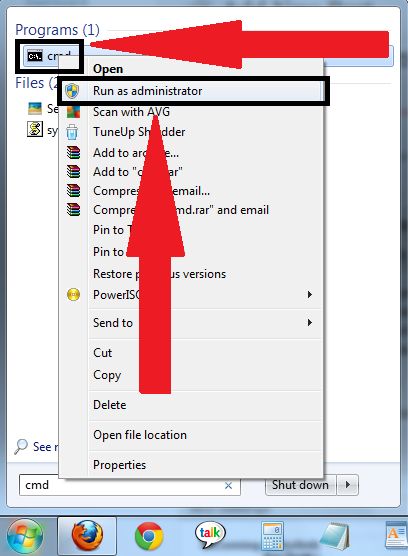 Step 2 : Now, in the command prompt window, type in the following command:
slmgr -rearm
and press the Enter (or Return) Key.

Step 3 : After a couple of seconds, a confirmation message window should pop up saying that the command has been successfully executed, and you need to restart the computer.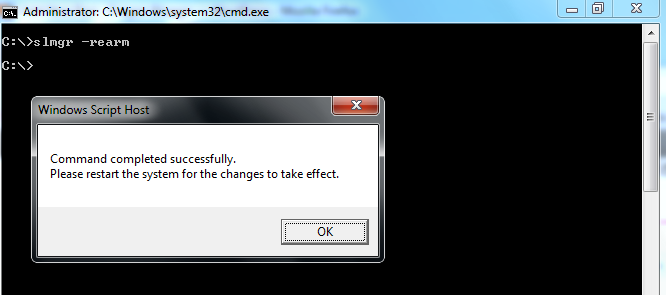 The steps listed above can be carried out 3 times, thus extending the total No-Activation Free Trial Period by 90 days, from 30 to 120 days.
If you want to continue using Windows 7 beyond these 120 days without any Activation Key, you'd have to make changes to the Windows registry, which is very risky, since a minor mistake might land you in trouble. So, follow the steps listed below very very carefully!
Step 1 : Again go to the Start Menu, and in the search box type:
regedit
and press the Enter (or Return) key.

Step 2 : Once you are inside the Windows Registry Editor Program, go to:
HKEY_LOCAL_MACHINE
\SOFTWARE
\Microsoft
\WindowsNT
\CurrentVersion
\SoftwareProtectionPlatform
When you click on Software Protection Platform, you'll see several links in the right column.
Double click on "SkipRearm" to open a popup window.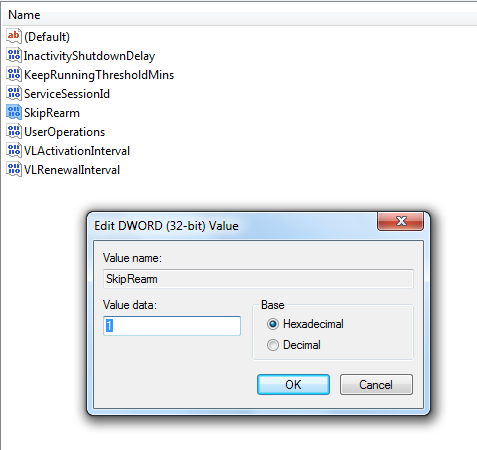 In the window, you need to change the "Value data" to "1" instead of "0".
That's all!
Now you can keep extending the Trial Activation period another 8 times, thus bringing the total period of No-Activation Free Trial of Windows 7 to 360 days using the above method!
In case you wish to use Windows 7 legally with a proper activation key and not just trial, you should purchase a key from the Microsoft.com Website or an authorized distributor in your city. We are only sharing methods known by several Microsoft Windows 7 users, and it is advisable not to use this Free Trial Method on essential work computers, to avoid rude shocks!
***Please note that while we have tried out every method and tweak listed above, we can take no responsibility in case of any damage to your computer by following these steps. We shall however be glad to try and help you with the problems if any.
[easyazon_block asin="B002DHGMVY"]
We are influencers and brand affiliates.  This post contains affiliate links, most which go to Amazon and are Geo-Affiliate links to nearest Amazon store.
I'm a Generalist Researcher working on a Theory of Reality, Horticulturist, Blogger, Natural Systems Analyst and Amateur Architect