We are influencers and brand affiliates.  This post contains affiliate links, most which go to Amazon and are Geo-Affiliate links to nearest Amazon store.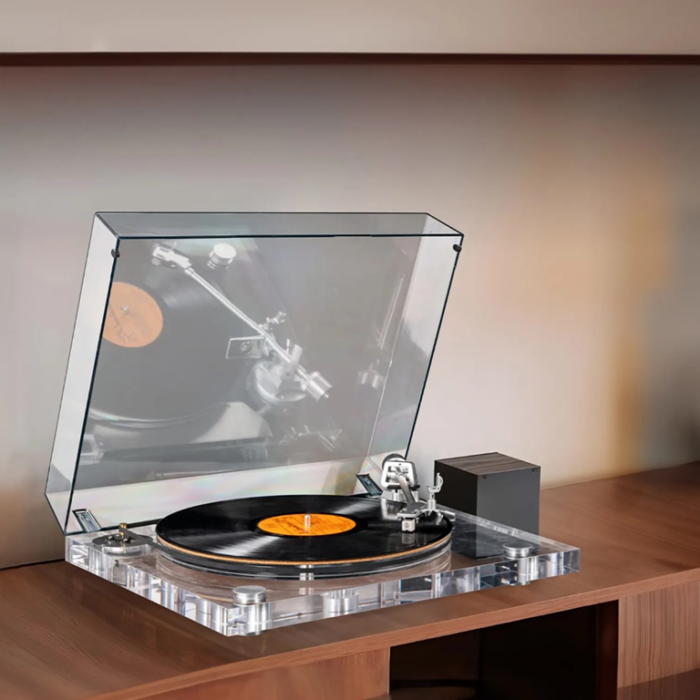 Technology has advanced rapidly, so that has also affected the way we listen to music. Turntables were one of the most revolutionary inventions and used for much of the 20th century and even still feel amazing to most people who do not understand how the record player is able to reproduce sounds through a vinyl record. As you know, not everyone has a turntable at home, but they have become popular in recent years thanks to manufacturers using technology to create much more useful turntables without losing their essence.
Retrolife is one of those brands that have done a great job to offer high quality products, they are known for their turntables that are designed to offer a retro experience while prioritizing the best build quality, ensuring better sound and a much longer lifespan compared to other brands. On this occasion, they have done a great job of research and development to achieve one of the most innovative turntables. After more than 20 months of development and thanks to the sponsor Indiegogo they have managed to create the first Clear acrylic turntable with Bluetooth.
The Retrolife ICE1 turntable is made of high-quality acrylic material that not only offers an elegant finish but also a much more stable build quality, which guarantees a clear sound for many years. Retrolife has already launched the pre-sale of this turntable (it is possible that it is already on sale at the time of reading this article). You can get them at the best price on the sponsor's Indiegogo page, but you can also get them on the official Retrolife website. Next, discover the most interesting features of this product.
Features of the Retrolife ICE1 turntable
If you have always wanted to have a turntable and be able to listen to all your favorite bands or artists using a vinyl record, then the Retrolife ICE1 turntable is what you need. As I mentioned earlier, this turntable is largely made with clear acrylic material. Retrolife has done a lot of research to offer you improved sound quality and much more robust build quality, so the quality of the materials is something you'll notice from the first use. Despite the innovation, Retrolife still offers you a traditional design, but with all the benefits of technology in one product.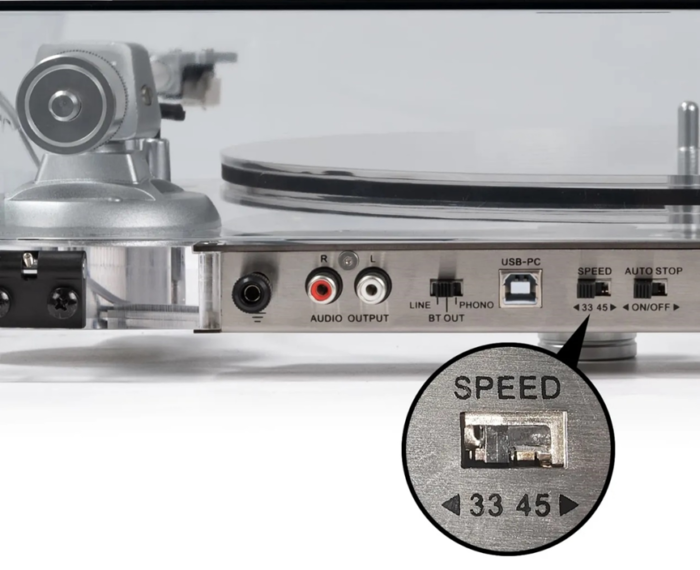 The Retrolife ICE1 can not only play music on its own, but if you want you can also get a louder sound if you connect the turntable to Bluetooth speakers, which is really useful since no traditional turntable offers you that possibility. Another of the most incredible features of this turntable is that it allows you to convert your vinyl records into high-quality mp3 files, which means that you can convert your vinyl records into audio files that you can listen to on your cell phone, laptop, or any device that can play mp3 files. The speed can also be adjusted (33 1/3 rpm and 45 rpm)
If you have had a turntable then you should know that the Retrolife ICE1 is compatible with 7, 10 and 12 inch vinyl records, so you can use all your collected vinyl records or buy new ones to enjoy a unique retro experience. Without annoying vibrations, this turntable is equipped with an anti-vibration metal arm that allows you to play the songs of your vinyl records without any noise caused by vibrations, which is often a problem in other brands. Finally, you can insert all the accessories so you can start listening to your favorite artists right away, you just need to place your vinyl records to start traveling to the past and listen to music in a different way.
You can buy it on the sponsor's page INDIEGOGO (available at the best price)
Or you can buy it on the official website of Retrolife
We are influencers and brand affiliates.  This post contains affiliate links, most which go to Amazon and are Geo-Affiliate links to nearest Amazon store.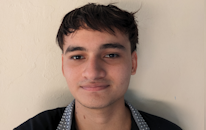 My name is Joel! I love to read, I go to university like most people my age.
In my free time I usually train boxing, I love music, I also know how to play the guitar and the harmonica.