Intro
It's hard to know what a good case is by a simple picture, and so many cases may look nice but once you get them it's nothing like what you had imagined.  I have reviewed quite a few cases, and even one from
ThermalTake
in the past and I was pleased when I had the opportunity to review this one, the
ThermalTake Core X31
.
Let's first take a look at the features and spec's of this one.
Motherboard Support: Mini-ITX, Micro-ATX, ATX (but actually it will support a little larger, stay tuned to find out what I mean)
Mid Tower
Maximum GPU Length without HDD Cage: 16.5 inches / 420mm
Maximum GPU Length with HDD Cage: 10.9 inches / 278mm
Maximum PSU Length without bottom fan: 8.66 inches / 220mm
Maximum PSU Length with one bottom Fan: 7.09 inches / 180mm
Windowed Side panel
8 Expansion slots
Drive Bays:

3 x 3.5in or 2.5in HD Cage
3 x 3.5in or 2.5in behind motherboard tray
2 x 2.5in on Power Supply Cover
2 x 5.25in

25in drive bays can be used for 2 x SSD's each bay or 1 additional 3.5in drive in each bay

External Connections

2 x USB 3.0
2 x USB 2.0
1 x Headphone Port
1 x Microphone Port

Fan Mount Location and Sizes

Front:

1 x 200mm or 2 x 140mm (1 x Included) or 2 x 120mm

Top:

3 x 140mm or 3 x 120mm or 2 x 200mm

Rear:

1 x 140mm (Included) or 2 x 120mm

Bottom:
Radiator Support

Front:
Top:
Rear:
Bottom:
3 Year Warranty
Weight: 18.70lbs
Dimensions: H:20.10″ x W:9.80″ x D:19.50″
OK, enough with those, they might be a good reference to come back to later, but let's see what comes inside of the box.
It has tons of options for HD's, fans and radiators and I will go into that a little later in the review.  Let's explore what was in the box to make sure it has everything you need for a build.
To start off with, it does come with the user's manual which goes over what is included in the box, warranty information and some basics on how to build a PC with it, very basic of course.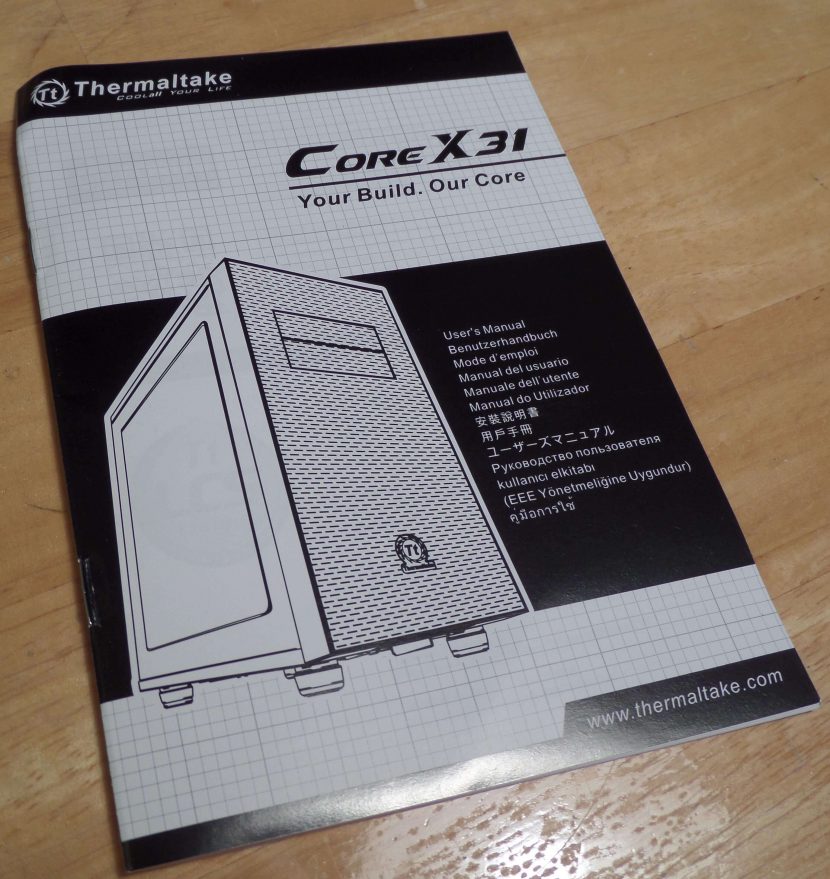 And the warranty policy, which of course goes over the warranty.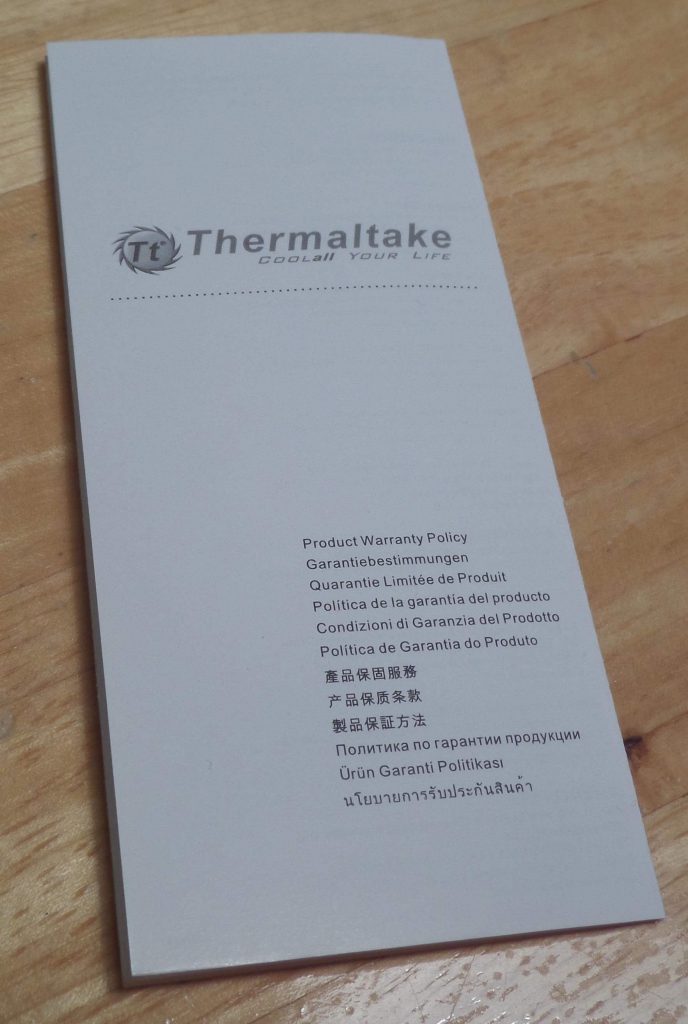 Aside from those, came a bag that contained all of screws and accessories, I will break them down individually as well.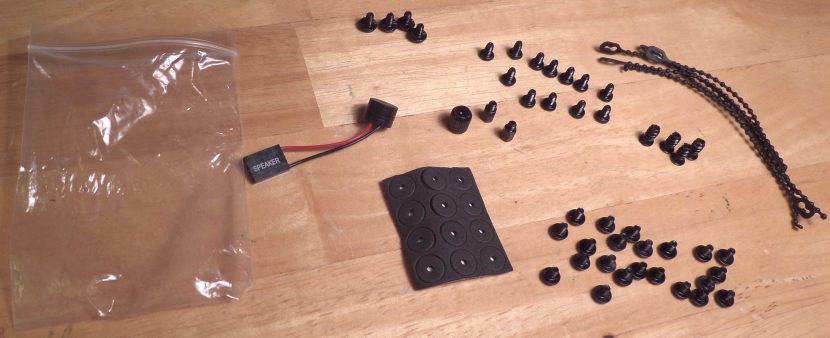 22 x Motherboard or 2.5"HDD screws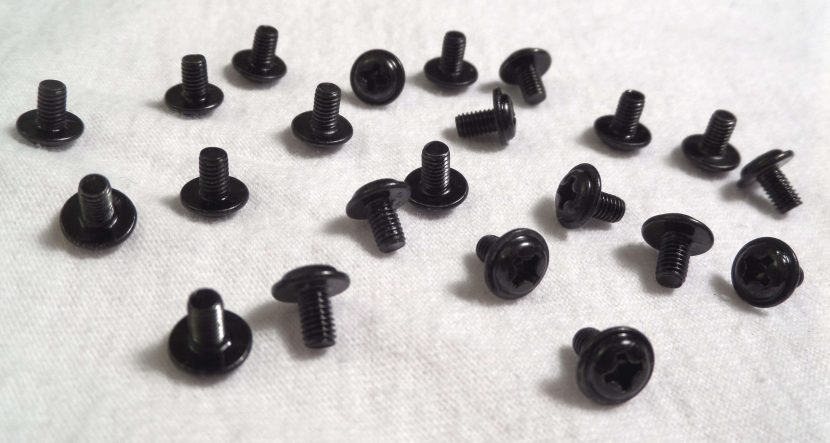 2 x Stand-Offs and 1 x Nut Setter.  The Nut Setter is such a great little tool and I will explain a little later on what it does and how handy it is.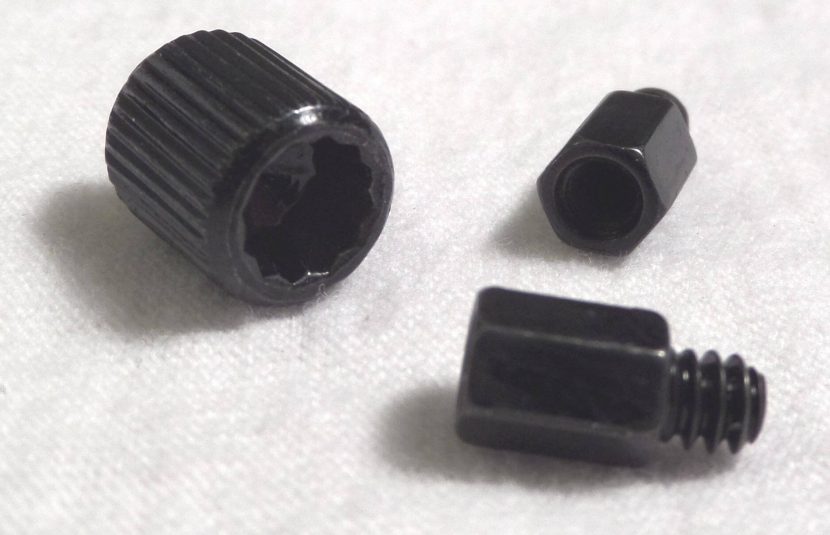 Adhesive rubber washers for mechanical hard drives (noise reduction)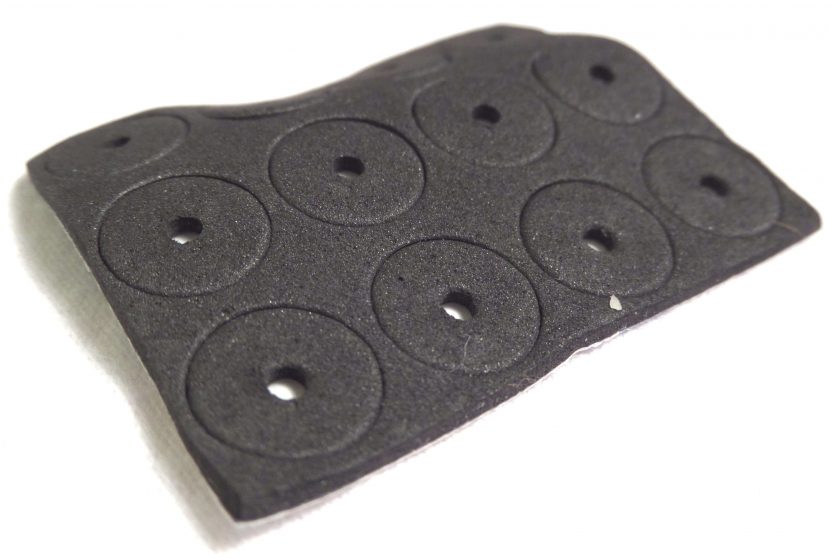 5 x Cable Ties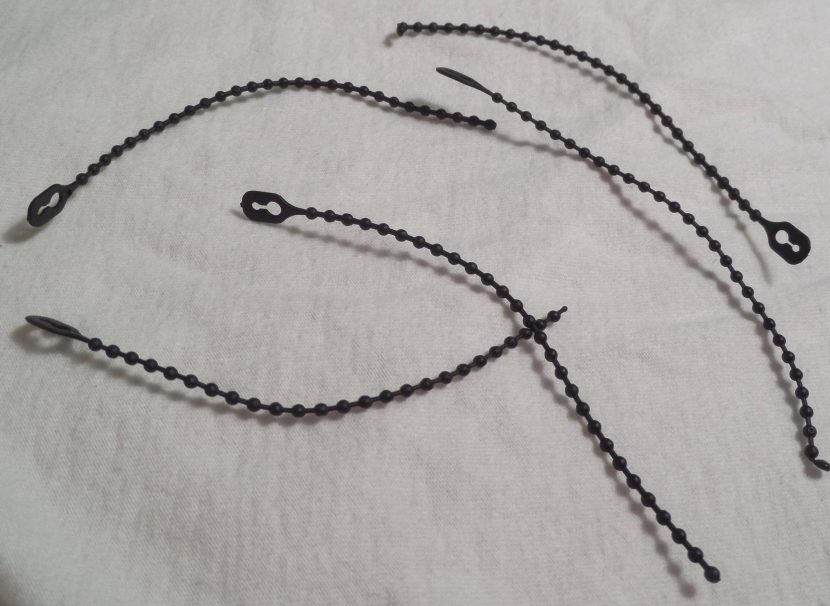 4 x Case fan screws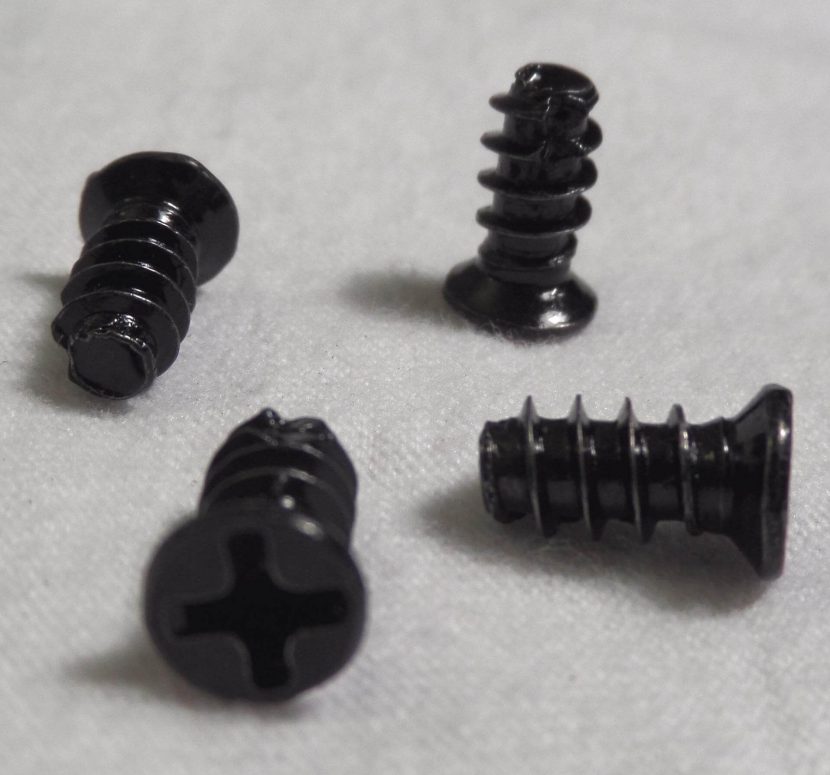 12 x 3.5HDD Screws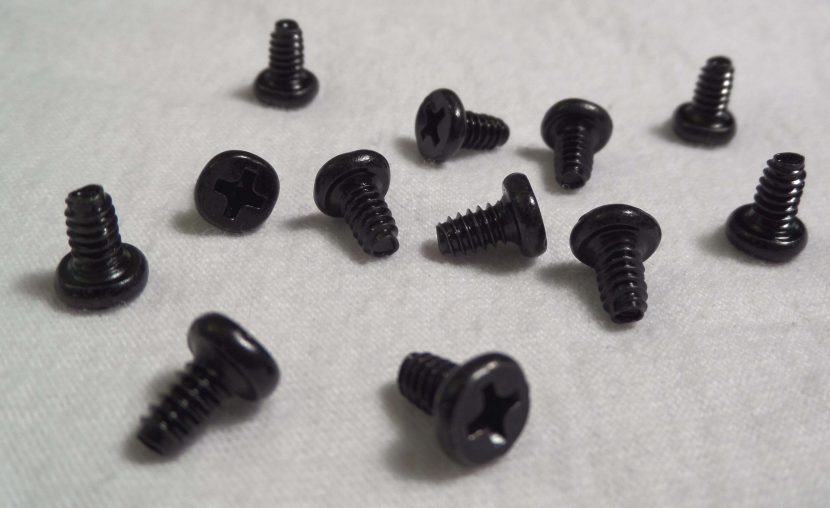 4 x Power Supply screws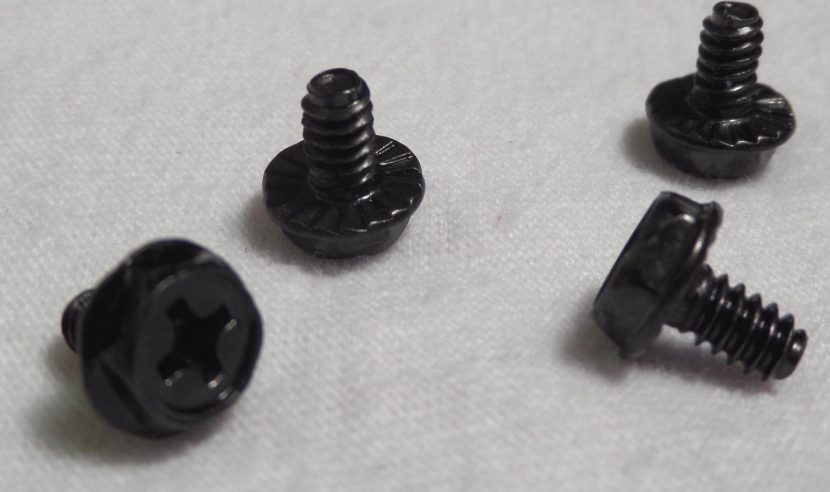 1 x PC Speaker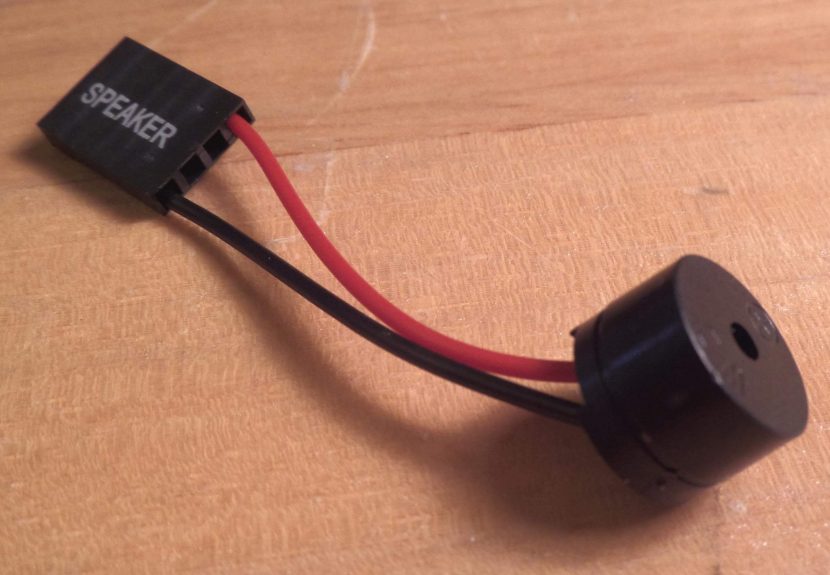 That's about it for the included accessories; now let's get to the case itself.