NHL 13 might be the closest hockey fans will get to their favorite game this year as it appears that once again players and team owners fight over financial issues. In 2004 the entire season was canceled for the same reasons, and it appears that those who love this game will have to find solace in playing EA sports' latest installment. Depressing as it might sound, waiting for the season to begin while playing NHL 13 can be a fun thing to do, given the fact that this is arguably the best hockey game in the franchise.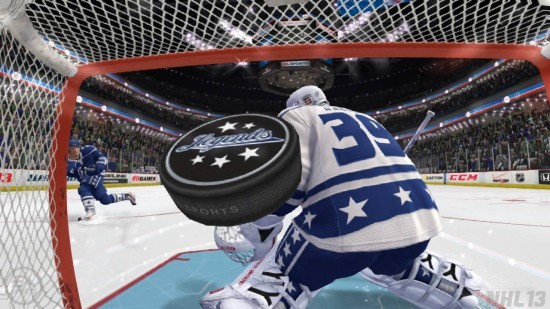 True Performance Skating
While it is fairly difficult to reinvent a game about hockey year after year, EA sports can be satisfied with the way it managed to find tune NHL 13. Players can assume the roles of managers and cater for their favorite clubs, or play actual games on the ice to enjoy the thrills of real hockey. Those who fancy the second alternative will enjoy the improvements brought by a concept branded as "True Performance Skating". What EA wants to highlight by using this fancy term is that NHL 13 is the most realistic hockey game ever and the emphasis was placed on embossing the realistic experience instead of the dynamism.
When watched on TV by people who don't know a great deal about the sport, hockey appears to be a game where speed and strength are all that matters. While these two attributes separate good players from great ones, hockey is also a very strategic game where position matters a lot. In NHL 13 players are asked to choose between speed and control, and finding the fine balance between the two of them will determine their level of success. With the AI being greatly improved, players will control the puck easier and the skating experience will be both pleasant and more precise.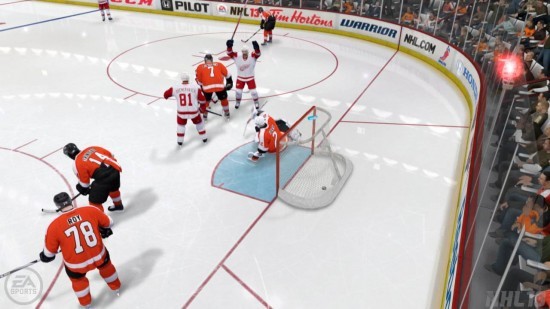 Go back in time or think about the future
Many people were turned into hokey fans via memorable games, and players will be thrilled to know that NHL 13 has a special mode named NHL Moments Live. It allows gamers to go back in time and play in notable games, and assume the role of a iconic player chasing specific achievement. This is something that EA has implemented in some of its other franchises, and it is refreshing to see remarkable players back on ice in NHL 13.
Those who're less impressed about the past and look forward to set milestones themselves, will appreciate the GM connected mode. As many as 750 players with interact in a single league, and those who plan on carrying their favorite team to a Stanley Cup should check out this mode. Their opponents will be real players from all over the world, so the competition will be just as steep as in NHL. Saying that NHL 13 is the best hockey game in the franchise would be an understatement, so 4/5 stars is the least it deserves.
I am an avid gamer and a passionate reviewer, with three years of experience in this line of work. I've worked for Games32 and during those three years, I've written hundreds of previews and reviews for both PC and console games. The website was unfortunately revamped and now offers casual games, but some of my articles still exist on the developers' websites.
Before working as a game reviewer, I've played competitive Starcraft. I won the Romanian Championship 4 times in 8 editions and I won the Balkanic Cup with the national team. I know what gaming is and I can relate to both rookies and pros.