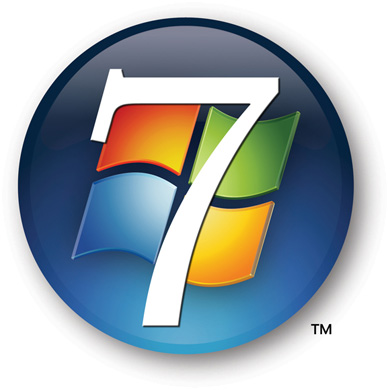 Have you ever faced problems using earphones or headphones with your laptop or desktop PC due to Windows 7 Audio Driver incompatibility?
If the inbuilt speakers work properly, but any external audio-output devices you plug in don't work, it is probably due to one of the following issues:
The Audio-Out port is damaged
The External Audio-device is damaged
The Audio-Out Driver has not been installed properly
In the first two cases, obviously you need to replace the damaged hardware. Before you do that, it is better to try solving the problem by re-installing the driver.
On my Compaq C795VU laptop, I used to have a driver issue on Windows 7. Even when I plugged in the external output device, the inbuilt speakers did not get muted, and at times the headphones/earphones did not even get detected. After scouring the internet for solutions over several hours, I finally chanced upon a very simple solution while playing with the drivers.
Keep in mind that Windows 7 comes with a generic audio-device driver, so you don't need to find hardware-specific drivers at all.
Here's what I did:
Go to Device Manager. You can do this by searching for Device Manager in the Start Menu Search Box.
Uninstall sound/audio related drivers completely.
Plug in the external audio-output device(s). You might want to restart the PC just to make sure the default drivers get installed.
In case you want to make sure the inbuilt speakers always get muted, you can simply disable them by:
1. Right-clicking on the sound button in the taskbar system icons (usually bottom right corner)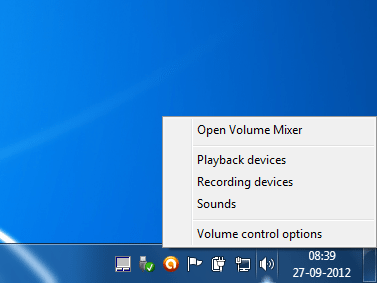 2. Clicking on Playback devices.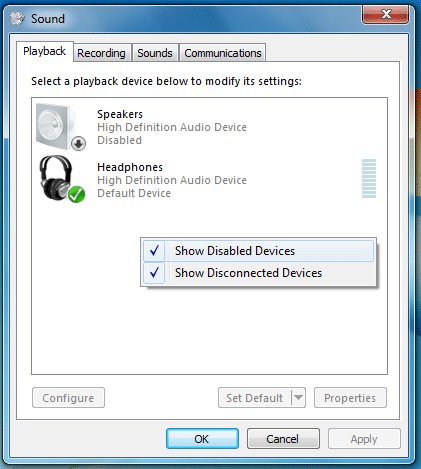 3. Right-clicking in the blank space near the listed devices and enabling the display of disconnected and disabled devices (you might want to enable them later).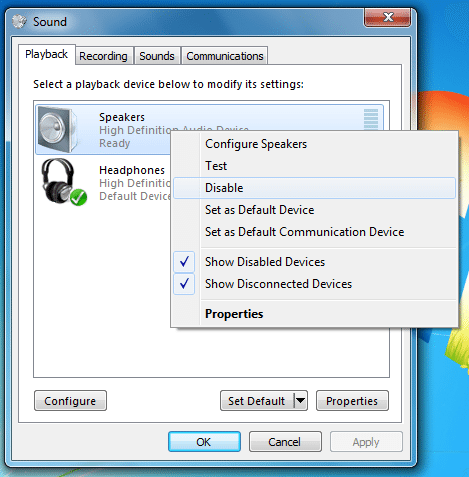 4. Right-clicking on speakers and clicking on disable.
The problem was probably caused by one or more incompatible drivers, since hardware manufacturers don't always provide Windows 7 audio drivers if the original device was built for Windows XP or Vista. I didn't face any issues when using external audio devices with Ubuntu 12.04.
My laptop's audio device was built for Windows Vista, and the Windows 7 drivers were not available on the internet. This solution should work for all devices.
In case you still have problems or have found other solutions to similar problems, let us know.