My wife got a bit jealous when I spent some money on myself a few months back and asked if I would buy her something special for her Kindle Fire HD. I decided she needed a new case with a built in Bluetooth keyboard. She does do a bit of typing using her Kindle and this seemed like the perfect thing.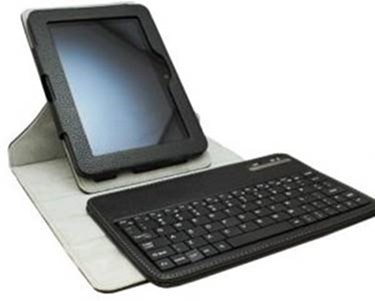 So, I got her a KHOMO Black 360 Degree Rotating Stand Case with Detachable Bluetooth Keyboard. She loved it. The case is sturdy, well made, and the swivel operates just fine. The keyboard is just the right size, and feels very comfortable when used. It is much easier to type with than the onscreen keyboard that the device uses by default.
The case allows for the Kindle to be stood up for easy screen viewing while using the keyboard, and the keyboard can be lifted out of the case to be used from a bit farther away if you like, up to 10 meters. There is from what we can see, one small problem with it all.
You see, the keyboard is held in place with a magnetic sheet built into the case itself. This keeps it from slipping out when the case is being closed and once it is closed, helps keep it in place. Now, some may so ok, isn't that a good thing? I say it should be, but we have noticed a possible problem. When we go to close the case, the Kindle comes out of standby mode and as far as we can see from looking, the screen stays on the entire time it is closed.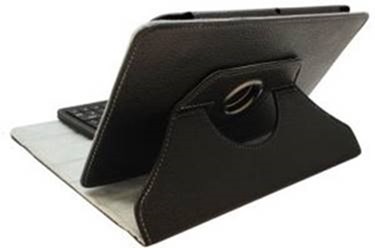 At first this was not something we noticed, but then we began to find the need to recharge more often. At first we thought, that it was because we had Bluetooth turned on, but even with it turned off, and the keyboard turned off, the same thing happens. So, is it the proximity of the keyboard being so close to the screen, or the tablet sized magnet that is now less than half an inch from the entire surface of the tablet that is causing the problem? I do not know.
For design and quality I give this product 10 out of 10. For the other problem, I give it a 3 if that much. It may be ok if you turn the Kindle Fire HD off before closing the case, but I should not have to. Still, It is a well-made case, and one that is much sturdier than what she had before, and has returned to while we figure this all out.