I just got the Kindle Fire Shockdrop case for my older, non HD, 7 inch tablet. I can tell you that even before I put the Kindle inside of it, it looked very secure just sitting there. Well, you know that I could not just leave it sitting there without putting it together, so I opened it up.
It took just a bit for me to figure out how to open it, as I have never had a case like this before. Once I got it open, it took no time at all to get the Kindle seated inside and closed up. And what do you think I did after I got the case on? I dropped it.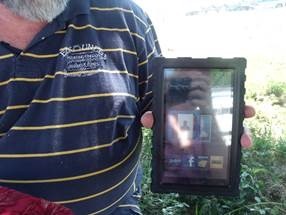 No, it wasn't an accident, I did it on purpose. I had no promises or assurances of a replacement if it crashed and burned. I took it on faith, it bounced, and there was no damage to the Kindle.
I like the rugged construction, and the feeling of solid protection that the case offers, and I was surprised that the hard plastic screed protection actually allows me to still easy touch the screen and operate it just as if there was nothing in between my finger and the Kindle.
Now, I have only one feature that I wish was included, and that would be some way to hold the tablet up so that watching videos or reading would be just a little easier. I will say however, that not having that feature is not something that takes away from this products value in any way at all. It is well worth the cost and I feel that my Kindle couldn't be safer. In fact, for the very first time, I have handed it to my 9 month old granddaughter, and I am not afraid she will harm it.
Below are a few pictures of the case on my kindle. I know that the tire is a bit country, but I do live in the country so…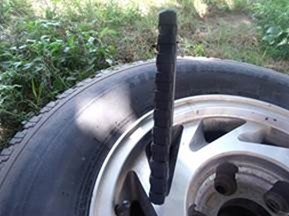 Disclaimer:  Hard Candy Cases sent me a Shockdrop Kindle Fire case so that I could do a thorough and accurate hands on review of the case. The opinions expressed are 100% mine and mine alone.