We are influencers and brand affiliates.  This post contains affiliate links, most which go to Amazon and are Geo-Affiliate links to nearest Amazon store.
Ever wondered why when you have even the best of the internet data packages its strength and signal quality somewhat deteriorates in your home.? When you're busy watching your favorite Avengers movie or playing COD in a high pursuit battle with the enemy and the signal suddenly drops. Damn an awful feeling, instead right? The most probable cause of this issue could be your outdated router system.
Today in our review blog we'll be covering a spectacular addition to the networking and routing technology which is the NIGHTHAWK mesh 6 WIFI system. Made by the prodigious manufacturers Net gear, most of you might be similar with their models and modern routers which are now available in the market. Well now in the year 2020 where no one likes to comprise on their internet speed, quality and coverage this strong NIGHTHAWK router with mesh system has strongly gotten your backs fellas. What it is? Its main features, prices and specs. All of this will be covered in detail down below.
Also, with that we'll look at some of the important factors to consider before buying your internet router or model. What factors affect your decision and what you should always avoid and take serious when you're out in the market. Without further waiting let's dive down onto the main stuff about this mesh WIFI system. First, we'll look at the factors affecting your purchase and then dive down into the main specs of the nighthawk system.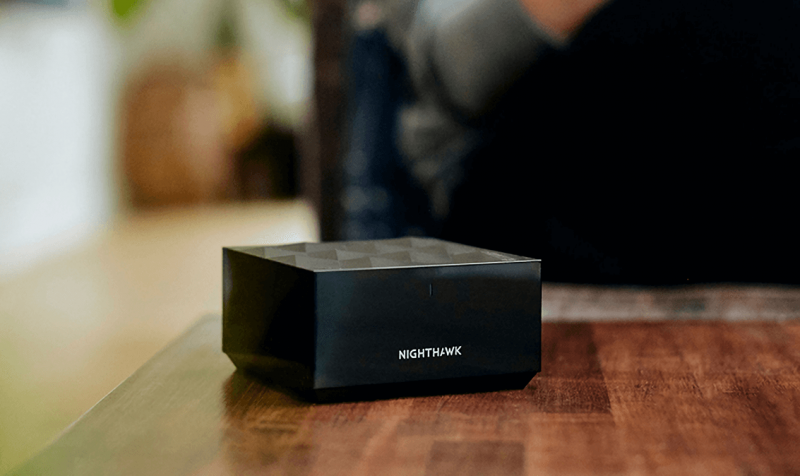 1. Price
Like always, a crucial aspect before making a purchase. In this particular scenario, as well price is a crucial factor. You should know that what you are paying for is what you get and similarly choose the specifications. As a rule of thumb, take it this way nothing too much and nothing too less. Go for the bottom line if you are someone who wants to get our cheap but also want the best product. Its obvious NIGHTHAWK mesh WIFI system is your first pick due to tis best over all price compared to other model routers.
2. Reliability
Make sure that the manufacturer you're buying from is reliable. Such as Net gear, Motorola, Samsung, Azus, Google etc. These are some of the top in the lines out there developing high speed modems and mesh WIFI systems. Your pick should be from them and not from those brands about whom you have never heard before.
3. Speed and connectivity matters!
Pretty much self explanatory and one which finalizes your pick for the best WIFI system. The speed! It's always and always about the speed and the signal strength fellas. Be very careful of the speeding limits and the inner technology used by your manufacturers no matter what they are. It would be specifically handy if like the nighthawk mesh WIFI system your WIFI system also supports WIFI 6 technology.
Which is pretty much the advanced mesh system with just the right number of nodes places around your place which helps in covering much greater bandwidth speaking in terms of signal's limit, much greater speeds! Up to Giga bits even! A much stronger signal strength and ability to cover an even greater land area. Ideal for small coffee shops or retail markets and medium sized futuristic homes. It back's you up under every corner of your house and in a while, you'll see why the Net gear's NIGHTHAWK system does it even better than the rest.
4. Features of NIGHTHAWK MESH WIFI 6 SYSTEM: Whole home WIFI
With advanced technology and circuitry used in the insides of this magic mesh WIFI 6 system you can now easily stream smooth 4K UHD videos and streaming while being constantly connected across every corner of your home. The system also includes one router and one satellite for greater coverage. This latest WIFI 6 technology, has an improved dual band technology embedded inside it which is far more reliable than your normal average modems.
Thus, more reliable connection enables for this device to handle up to 25 or more devices at a time while maintaining the constant connection capacity. It also helps to eliminate all the dead zones in your homes, where you don't receive much better signals. So, make buffering a thing of the past and choose this nighthawk for your home!
5. Super-fast WIFI!
As a given with this improved NETGEAR NIGHTHAWK MESH 6 system. Its biggest advantage dear readers are its enhanced speed. Which can reach up to 1.8Gbs to keep up with your family's streaming, internet and entertainment needs. Plus, you can even connect your smart home control panels with this and enjoy the un interrupted service for life time.
6. Has its own NIGHTHAWK App
Part of the great legacy of this ultimate connection device is also it's easy to use NIGHTHAWK application. Which allows to setup and control your home WIFI from just the palm of your hand now. Its features include the follows. Firstly, it allows remote management so you can easily monitor your network activities from anywhere anytime. Secondly, gives an internet speed test feature for your satisfaction, allows also to set up multiple guest networks.
Thirdly, features a quick setup functionality so you get connected in just minutes after your first installation of the nighthawk mesh. So, what are you waiting for, get ready to grab this amazing gadget for your home today!
7. Expandable in its design
What's better than the fact that the high-quality design of the NIGHTHAWK MESH 6 blends in perfectly with almost any décor and furniture. Its sleek and compact design as such makes it possible. So, it could be placed almost anywhere in your home without having any second thoughts. More on, you can easily expand your coverage limit by adding even more satellites to your mesh system.
8. Easy Mesh Compatibility
Another of the fantastic features of this device includes this easy mesh compatibility. It does several important things for your NIGHTHAWK. The important one being, that it helps to inter relate with other mesh certified Easy mesh certified products. This is possible due to the two nodes which are already pre-installed at the backend of your nighthawk system. It's easy installation and a quick setup fella so no worries there either!
However, with only one 1 Gb connection port you'll need to add another switch if you have a lot of wired connections in your home. But if your home is wireless based like many these days then no issues for you and you're good to go as it is. With this easy mesh feature users also get WPA3 security and easy future expansion when the time comes.
9. Supports AX1800 router as well
Lastly, as an added feature NIGHTHAWK MESH 6 also supports WIFI6 (802.11ax) where the 1800 indicates the top speed of the two bands. However, we stand true to the word provided by the manufacturers themselves, which is speeds guaranteed up to 600mbps. While the 5Ghz band if you acquire will provide even further speeds of 1.2Gbs.
Conclusion
At the end that's all the wonderful things about NIGHTHAWK MESH 6 WIFI folks which we could find for you. We hope we addressed all of your concerns regarding this device but if your still unsure, drop us a message below or contact us at the email given. Till then goodbye!
We are influencers and brand affiliates.  This post contains affiliate links, most which go to Amazon and are Geo-Affiliate links to nearest Amazon store.
I am interested in all things technology, especially automation, robotics and tech that helps change how society will live in the future.