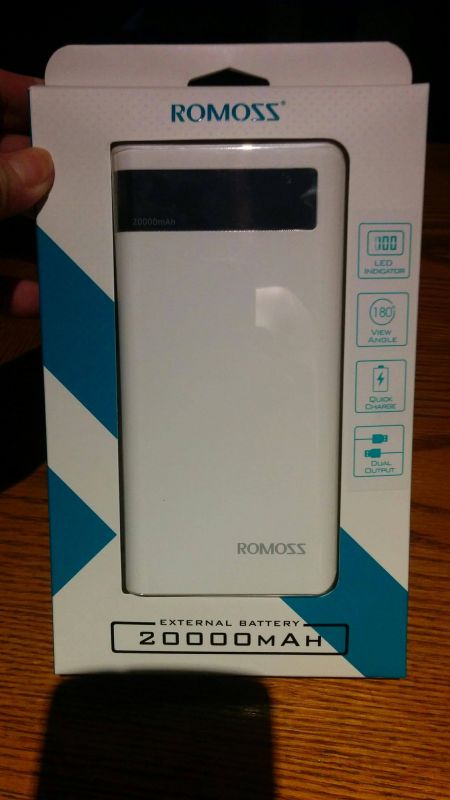 The people at Romoss have sent me a power bank to test out for them. This is great for me as I am on my phone all the time and have to plug my phone in about 4 times a day to charge it. Being able to charge it while I am on the go is great.  Some Specifications of this model are that it has a capacity of 20000mAh and has an input of DC5V 2.1A and an output of DC5 1A. It weighs in at around a pound (446g) so it does have some weight with it and is best if you can let it sit. I did use a tote bag to charge when I was on the go.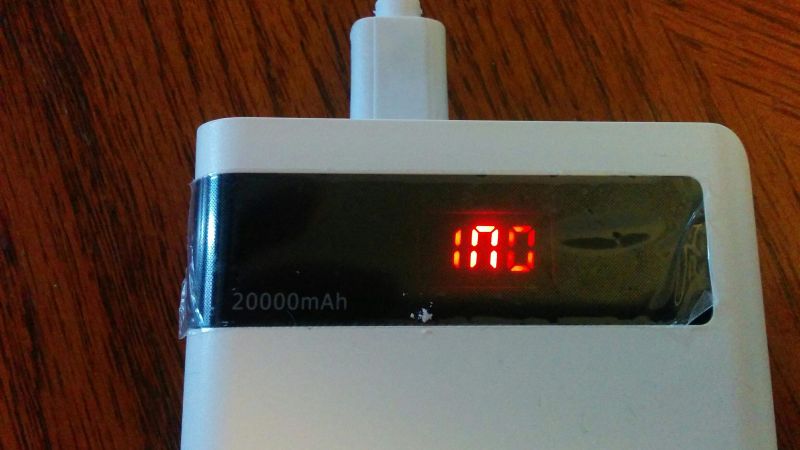 I had a bit of confusion when I first started. You can see from the photo above the bottom line is missing on the zero.  When you plug it in to charge you are supposed to see c50 for example but I didn't realize I was missing a line and thought I was doing something wrong. Once I figured it out I let it charge to 100. I did try charging this a couple ways to see how long it would take. Once I had drained most of the power bank I tried charging it from my laptop. This took about 15 hours for it to fully recharge.  When charging the power bank from the wall with an adaptor (not included) it took me about 8 hours to get a full charge.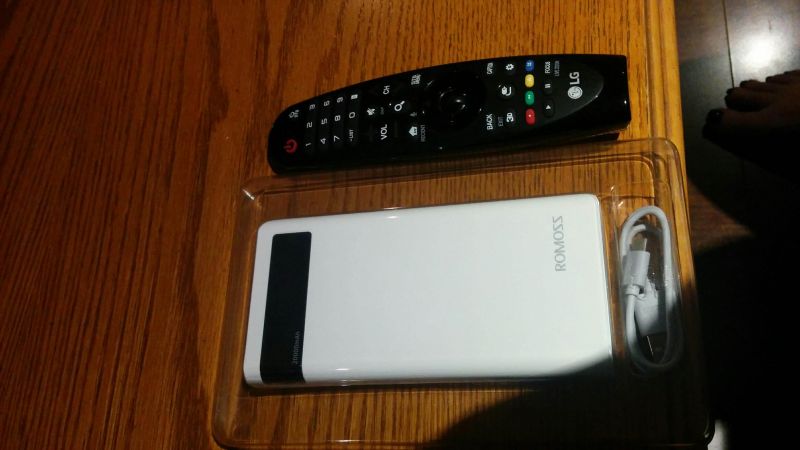 You can see in the photo above I used my tv remote for scale so you can get a sense of how big this power bank is. It does come with a USB cord for you to be able to add it to an adaptor or to plug into your laptop or PC. On the top end, there are 3 ports. 1 micro USB port and 2 USB ports. These ports are different when charging. 1 The first USB port is a regular charge and the second is for a quick charge.  I found the regular to charge my phone in just under 2 hours ( this is from being at 15% battery) and the quick charge fully charged my phone in about 45 minutes (also from about 15%).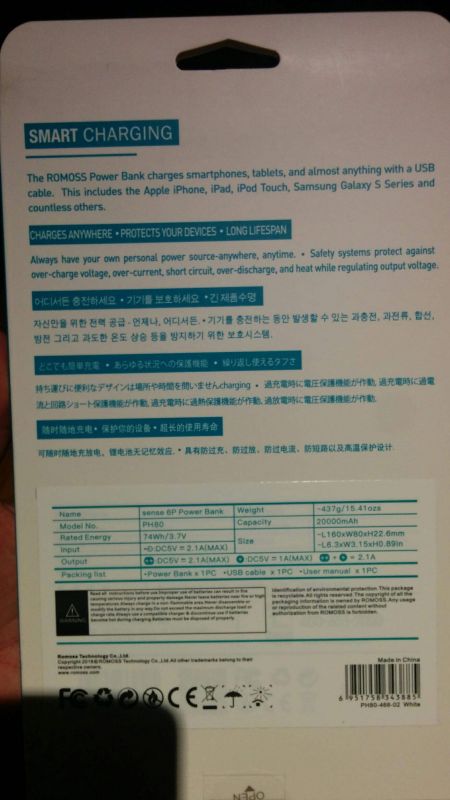 I did take this with me on a couple trips, including on a plane. I had no issues going through security with this.  You can see in the photo above that it is compatible with apple and android. I was using a Nexus and also charged a tablet and an iPhone. This is not a light charger so not meant to be carried around in your purse ( or man bag) but it is great for when you are traveling and need to charge a few devices.
I am a stay at home mom of 3 crazy kids. I love Game of Thrones, Harry Potter, Lord of the rings, marvel movies etc..